Four police shootings in three states on Sunday that left one officer dead and three wounded had authorities across the country grappling with the sudden burst of violence — and preparing for more on Monday.
And in one city, San Antonio, where 20-year veteran Det. Benjamin Marconi was shot dead on Sunday morning during a traffic stop, the police chief offered a chilling assessment of the suspect's possible motive.
"I feel we were targeted," William McManus told reporters Monday. "I think the uniform was the target and the first person who happened along was the person he targeted."
Otis Tyrone McKane, 31, was captured Monday afternoon in connection with Marconi's killing, McManus said. The news came amid an FBI-assisted nationwide manhunt.
Local police spotted a black sedan with chrome rims that was captured on surveillance footage leaving the scene of Marconi's killing on Sunday, McManus said. After authorities tracked McKane for a few hours on Monday, a SWAT unit took him into custody without incident, he said.
"Everyone is feeling relief," he said.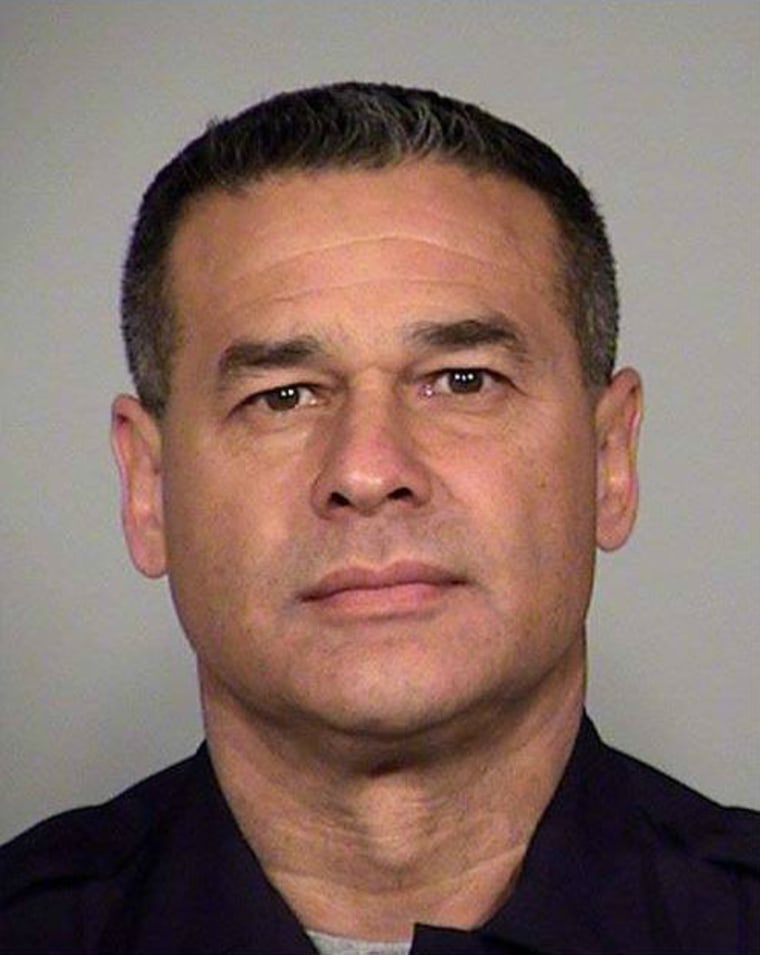 McKane told reporters after his arrest that he was upset at not being allowed to see his son. "I lashed out at somebody that didn't deserve it," McKane said. "I'm sorry."
Earlier, McManus had been urging vigilance, telling officers to double up and ride two-to-a-car.
Officers in Missouri and Florida were also wounded with non-life threatening injuries when suspects opened fire.
In St. Louis, a 46-year-old, 20-year sergeant was shot in the face twice by a man who pulled up next to him at a traffic light at 7:30 p.m. (8:30 p.m. ET). Authorities believe the suspect, who was later identified as George P. Bush, 19, had been involved in several robberies, a carjacking and a murder, chief Sam Dotson told reporters.
"We believe that he knew he was good for those crimes and that we were looking for him and [that] is why he aggressively attacked" the officer, Dotson said.
Bush, who fled the scene, was later killed by police after a chase and a gun battle, a St. Louis police spokesman said, adding that the sergeant, who was not identified, was released from a local hospital on Monday morning.
Across the state, near the Kansas border, an officer from the city of Gladstone was shot after a passenger fled from a traffic stop at 10:34 p.m., then opened fire. A spokeswoman from the Kansas City Police Department, which is assisting authorities in Gladstone, said the officer was struck but returned fire, killing the suspect.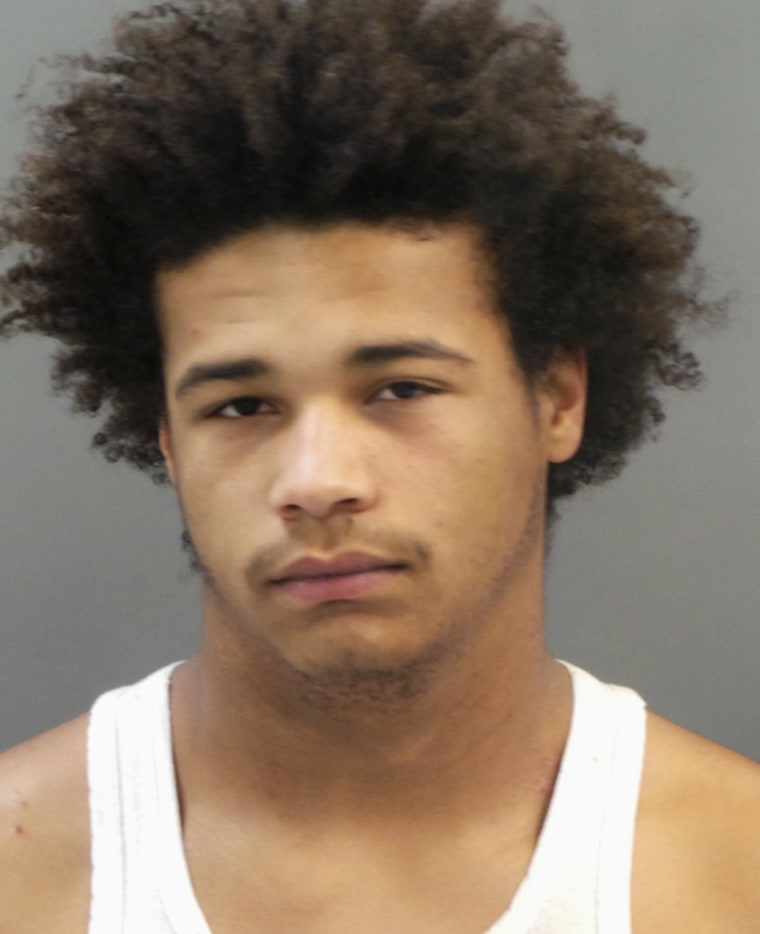 Neither the officer nor the suspect were immediately identified. NBC affiliate KSHB of Kansas City reported that the officer was expected to make a full recovery.
On Sanibel Island, on Florida's Gulf Coast, some residents were warned to lock their doors and close their windows after an officer was injured during an incident that bore an eerie resemblance to the killing in San Antonio: while an officer completed a traffic citation just before 8 p.m., a passing motorist opened fire, wounding him, the Sanibel Police Department said in a statement.
The officer, identified by NBC affiliate WBBH as Jarred Ciccone, was treated at a local hospital and released. The suspect, Jon Webster Hay, was taken into custody at his home after a shootout with authorities, the station reported.
Related: Dallas Police 'Ambush': 12 Officers Shot, 5 Killed During Protest
The spate of violence was a grim reminder that attacks against police have risen dramatically this year, the National Law Enforcement Officers Memorial Fund said in a statement. According to what the fund described as preliminary information, 127 officers have been killed in the line duty in 2016, a 67 percent jump from the same time last year.
"Clearly, our officers are facing horrendous and growing risks while serving and protecting our communities," the statement said.
Noting the spike in police killings, Attorney General Loretta Lynch said the Department of Justice was working to improve officer safety.
"I regard this increase with the utmost seriousness," she said. "In the days ahead, the Department of Justice will continue to assist state and local law enforcement officers in any way that we can to reduce the frequency and deadliness of these tragic incidents."
Meanwhile, in Dallas, interim chief David Pughes said that he warned his officers on to use "extreme caution," and he encouraged them to pair up with a partner.
In Chicago, police officials distributed a safety bulletin on Monday morning and reminded officers to be "extra vigilant" while conducting traffic stops and field interviews, Chicago police spokesman Anthony Guglielmi said. Dispatchers will also check in with officers more regularly, he said.