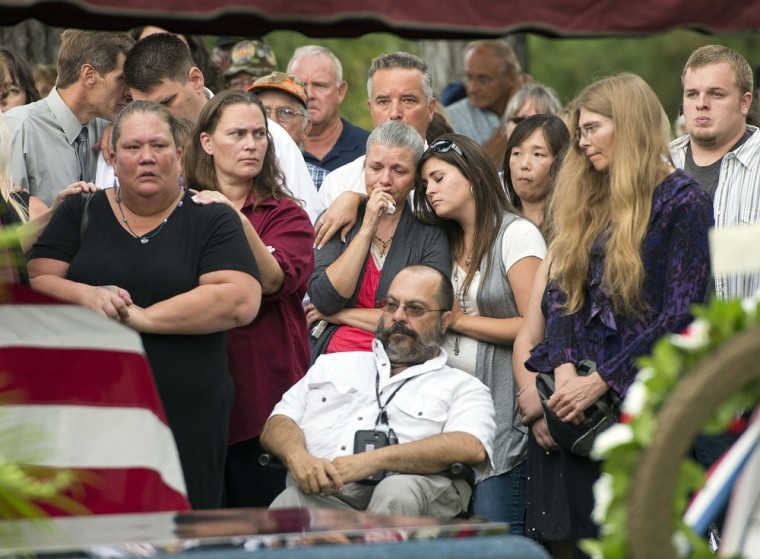 Slain World War II veteran Delbert "Shorty" Belton, whose death reverberated across the country, was given a military send-off Thursday and remembered as a "bantam rooster" whose courage spanned both ends of his life.
Soldiers in dress uniform stood alongside American flags as hundreds mourned the 88-year-old who survived being shot in the Battle of Okinawa only to be beaten to death in a Spokane, Wash., parking lot last week. Two teenagers have been arrested in the case.
The Rev. Homer Todd said Belton was a "patriot" who had shown bravery during the grim days of the Great Depression, in battle on the islands of Japan, and even as he weathered the challenges of old age as a widower.
"There is evidence on his knuckles that he was brave as he faced the overwhelming odds of those who robbed him of his money and his life," Todd told the crowd gathered around his flag-draped casket at Greenwood Memorial Terrace.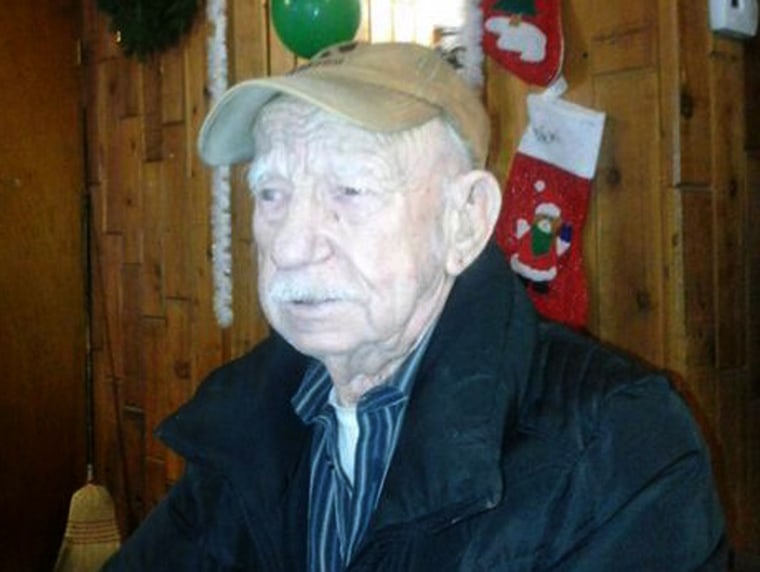 Police say Belton was viciously beaten by two 16-year-olds during a botched robbery while he was waited in his car outside his Fraternal Order of Eagles Lodge.
Demetruis Glenn and Kenan Adams-Kinard, who were caught on security cameras near the crime scene, were charged as adults and are being held on first-degree murder charges.
Adams-Kinard allegedly claimed to friends and in a letter to his mother that they were buying crack cocaine from Belton and "socked him" because he tried to shortchange them, court documents showed.
Police said they have no evidence to support that allegation, and Belton's family and friends have scoffed at the notion that the elderly war hero had a secret life as a drug dealer.
At the funeral, he was described as a man who was short of stature but full of life and generosity, a tinkerer who loved souping up cars in his project-cluttered garagae, and an "agile" dancer who needed no coaxing to get out on the floor at the lodge.
"There are a lot of gals that will miss having a partner at those events," Todd said.
"He was short, but full of vim and vinegar."
A second memorial service for Belton will be held at his son's church on Friday.
His death made headlines around the country after police initially described it as a random beating, though they later said robbery was the motive.
Some commentators have highlighted the fact that the teens were black and Belton was white, but police have repeatedly said race is not believed to have been a factor in the crime.
Glenn's lawyer has said he plans to plead not guilty, noting that prosecutors have not revealed any eyewitnesses or forensic evidence that puts his client at the crime scene. Adams-Kinard's lawyer could not be reached for comment.