A small plane crashed into a house in Southern California on Thursday, killing the pilot, officials said.
The single-engine Cirrus SR22 came down in the bedroom community of Upland, which is about 40 miles east of downtown Los Angeles, San Bernardino County firefighters said.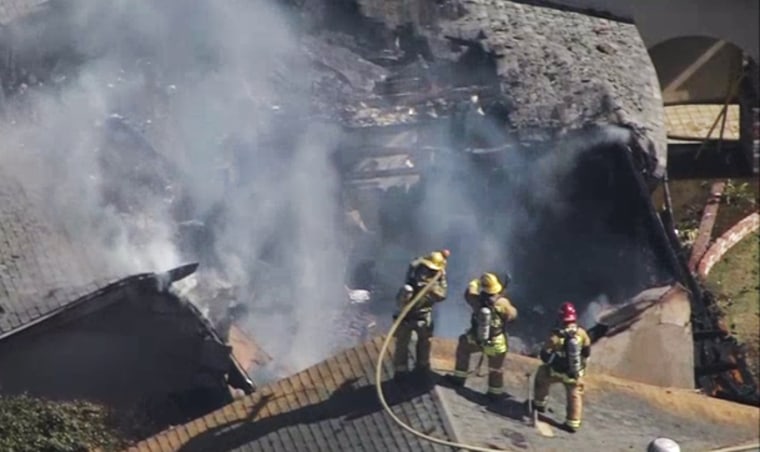 The pilot, who was the only person on board, was killed, fire spokesman Chris Saucerman told NBC News.
Firefighters rushed to the scene near 15th Street and Mountain Avenue at about 11 a.m. PT. First responders reported that "all occupants of the home are accounted for," firefighters said.
A father and child were inside the house when the plane came down but made it out safely, police said.
The plane came down just beyond the parking lot of Foothill Bible Church, jarring the whole neighborhood, according to congregation pastor Micah Lugg.
"We heard it, a loud boom," Lugg said. "It took out us out of our offices and we saw the plumes of smoke. You knew it was disastrous by the size of the wreckage."
A parachute could be seen draping over nearby trees. And by 12:20 p.m.,the fire at the house had been declared under control.