A federal judge agreed on Tuesday to release "Smallville" actress Allison Mack to the custody of her parents in California, setting a $5 million bond.
Mack, 35, pleaded not guilty on Friday to recruiting women to join a secret organization, called Nxivm, that prosecutors say treated them as "slaves," providing sexual and financial services for the group's leaders. She is charged with sex trafficking, sex trafficking conspiracy, and conspiracy to commit forced labor.
Judge Viktor Pohorelsky of U.S. District Court in Brooklyn said Mack would be allowed to travel only for court appearances, attorney meetings and other approved reasons. She is prohibited from using cellular services or the internet while she is at her parents' home, and will be electronically monitored.
According to federal prosecutors, Mack and Keith Raniere, 57, are the top two leaders of Nxivm, a self-proclaimed women's empowerment group.
Prosecutors say it required women to provide collateral, such as nude photos, personal property or potentially damaging information, in return for membership and forced them to perform manual labor and sexual acts for leaders.
Raniere was arrested last month in Mexico after federal prosecutors accused him of coercing female members of Nxivm into having sex with him and branding them with his initials, among other crimes.
Mack is prohibited from communicating with former or current members of Nxivm. Pohorelsky and the court's pretrial services are ensuring that California authorities will be able to track her technology use.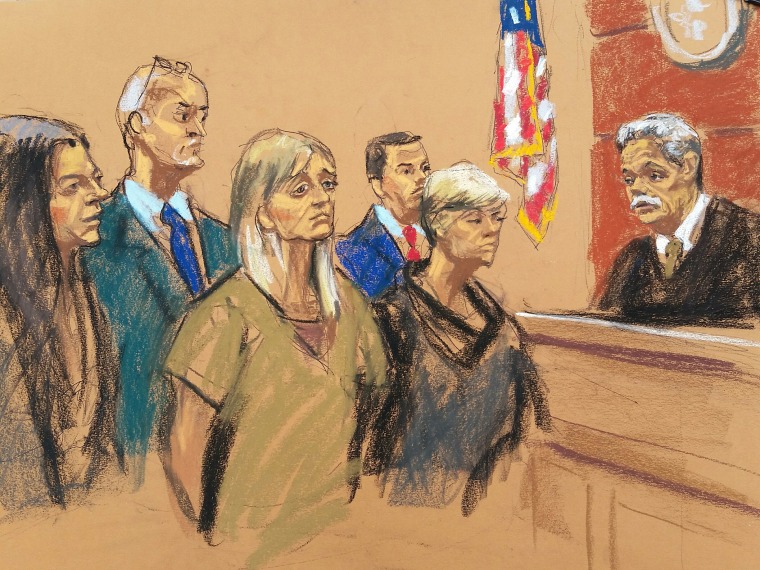 In an undated statement posted by the group on its website, Nxivm denies the accusations.
"In response to the allegations against our founder, Keith Raniere, we are currently working with the authorities to demonstrate his innocence and true character," read the statement. "We strongly believe the justice system will prevail in bringing the truth to light."
Some of Mack's old tweets from 2013 and 2016 show her attempts to contact and potentially even recruit celebrities like actress Emma Watson and singer Kelly Clarkson into Nxivm.
Mack starred in "Smallville," about the adolescence of Clark Kent, aka Superman, as Chloe Sullivan, a close friend of the superhero. She also starred as Amanda in the FX series "Wilfred."