"Saturday Night Live" alumnus Rob Schneider spoke out in defense of Shane Gillis, a new cast member of the show who was dropped after video circulated of him using an Asian slur and making homophobic jokes during an episode of his podcast.
"Dear @Shanemgillis As a former SNL cast member I am sorry that you had the misfortune of being a cast member during this era of cultural unforgiveness where comedic misfires are subject to the intolerable inquisition of those who never risked bombing on stage themselves," Schneider tweeted Monday.
Schneider, a cast member on the long-running sketch comedy series in the early 1990s, said the show should have suspended Gillis instead.
"I think a suspension would be appropriate for someone who is part of an organization that says something terrible in a podcast from a year earlier," Schneider said in a follow-up tweet. "An honest, sincere apology and also accepting it seems appropriate as well. Destroying someone does not."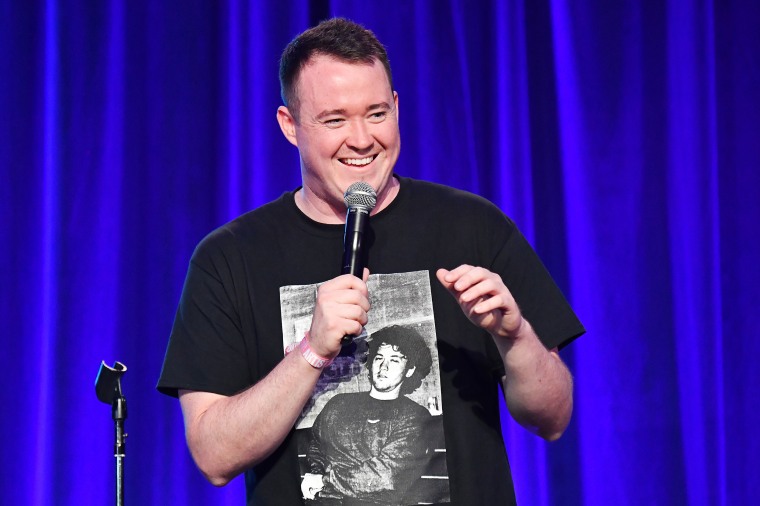 Schneider added in a tweet Tuesday morning that comedy does not give people permission to be racist.
"There's a difference between exposing truths through Free Speech and just being ugly. It's not okay to say racist things under the guise of comedy," Schneider wrote. "Just because you have a mic in your hand doesn't make the racist things you say any less racist."
Among the other public figures who weighed in on "SNL" dropping Gillis were actress Sandra Oh and presidential candidate Andrew Yang.
Oh praised "SNL" in a tweet Tuesday morning for its decision not to "legitimize and/or give a platform" to "purveyors of racist homophobic content."
Yang, who is vying for the Democratic presidential nomination, preached forgiveness in a series of tweets over the weekend about Gillis' comments.
"I understand those who have another point of view on this. Obviously the folks at NBC are the real decision-makers," Yang, whose parents emigrated from Taiwan, wrote on Twitter. "But if I can forgive Shane ... I hope others can as well. I also hope Shane is open to learning. We are all human, we're all fallible."
On Monday night, Yang tweeted that Gillis had reached out to him. "Looks like we will be sitting down together soon," he wrote.
Video of Gillis making the jokes during an episode of "Matt and Shane's Secret Podcast" circulated on Twitter just hours after the show announced his hire on Thursday. Many on social media pointed out the irony of his being brought on to "SNL" at the same time as Asian American comedian Bowen Yang. The video was unearthed by a journalist and uploaded a year ago.
In the podcast clips, which have been removed from its YouTube channel, Gillis used a slur in referring to Chinese people and caricatured the accent of a Chinese person speaking English. Gillis and his co-host, Matt McCusker, also made disparaging comments about gays.
Late Thursday, Gillis posted a statement online in which he did not address the video, but said that he is a comedian who pushes boundaries and sometimes misses.
"I'm happy to apologize to anyone who's actually offended by anything I've said," he wrote. "My intention is never to hurt anyone but I'm trying to to be the best comedian I can be and sometimes that requires risks."
On Monday afternoon, "SNL" announced that he would not be joining the show, saying in a statement that his prior remarks were "offensive, hurtful and unacceptable."
"We want 'SNL' to have a variety of voices and points of view within the show, and we hired Shane on the strength of his talent as a comedian and his impressive audition for SNL," a spokesperson for "SNL" said in the statement on behalf of Lorne Michaels, the show's creator and longtime executive producer. "We were not aware of his prior remarks that have surfaced over the past few days."
Gillis addressed his firing in a statement posted to his Twitter account Monday, writing: "I'm a comedian who was funny enough to get SNL. That can't be taken away."
"Of course I wanted an opportunity to prove myself on SNL, but I understand it would be too much of a distraction," Gillis wrote. "I respect the decision they made."
"Saturday Night Live" airs on NBC, a division of NBCUniversal, which is also the parent company of NBC News.