Federal hate crime charges have been filed against the son of a sheriff's deputy who was arrested in connection with a string of fires at three historically black churches in Louisiana, federal prosecutors announced Wednesday.
Holden Matthews, 21, faces three counts of intentional damage to religious property, which constitute hate crimes under the Church Arson Prevention Act. He was also charged with three counts of using fire to commit a felony, the Justice Department said in a news release after the federal indictment was unsealed.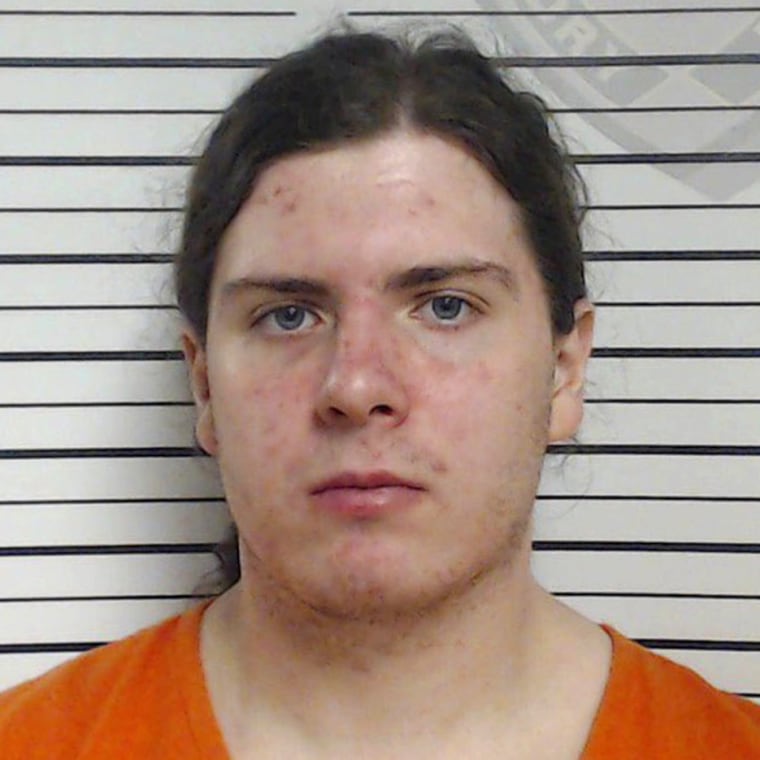 The indictment says the fires were set "because of the religious character" of the properties.
The fires at the three churches, which were all started by gasoline and set from late March to early April, unnerved churchgoers in the St. Landry Parish region — conjuring up images of attacks on black churches in the South during the civil rights movement, and more recently, during the 1990s.
"Churches are vital places of worship and fellowship for our citizens and bind us together as a community," David Joseph, the U.S. attorney for the Western District of Louisiana, said in a statement. "Our freedom to safely congregate in these churches and exercise our religious beliefs must be jealously guarded. Today we are one step closer to justice for the parishioners of these churches and the St. Landry Parish communities affected by these acts."
Matthews already faced state charges in the church fires, including violating Louisiana's hate crime law. He has pleaded not guilty in that case.
During a news conference in April after Matthews' arrest, St. Landry Parish Sheriff Bobby Guidroz revealed that he is the son of one of his deputies. He added that Matthews' father, Roy Matthews, was unaware of his son's alleged involvement.
Investigators at the time also described Matthews' possible connection with "black metal" music, and said they were determining whether he was influenced by a subgenre that has been linked to white nationalist ideology and church arsons in Norway.
Matthews, who has no previous criminal record, was denied bail in his state case and his trial is scheduled to begin in September.
If convicted in the federal case, he faces up to 20 years per count of intentional damage to religious property, as well as a $250,000 fine and restitution for each of the counts, among other potential punishments.
The churches were empty at the time of the fires, officials have said, although each suffered considerable damage and forced worshippers to hold services at other locations.