This story was prepared in partnership with The Virginian-Pilot.
A week after a Navy SEAL trainee died following a swimming drill in California, accounts are emerging that challenge the Navy's narrative of what happened and paint a darker picture, alleging that the death may have been the result of an instructor going too far.
Seaman James Derek Lovelace, 21, died May 6 during what a Navy spokesman described as a swimming exercise in the first week of SEAL training. A safety observer noticed Lovelace "having a hard time," the spokesman said, and instructors guided him to the edge of the pool and tried to revive him. He never regained consciousness.
A Navy SEAL official speaking to a Pilot reporter this week emphasized that the drill -- known as "drown proofing" -- wasn't particularly rigorous. Although former SEALs say all students are subjected to extensive physical examinations before being admitted into the program, the official speculated that Lovelace might have had an underlying health problem.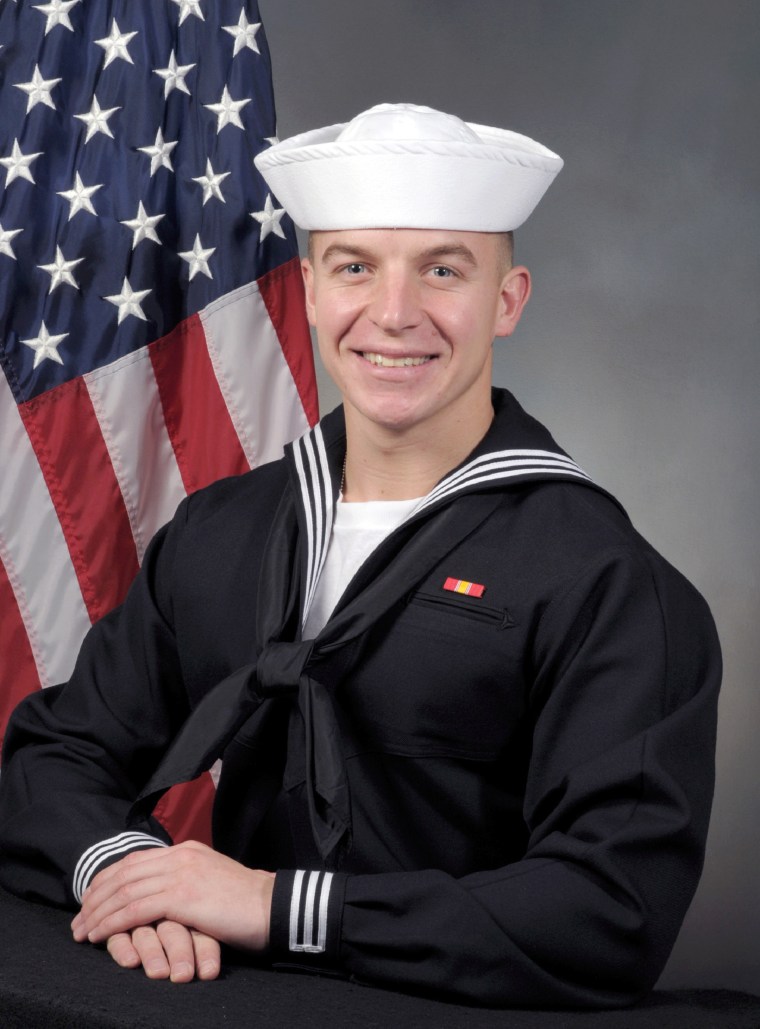 But in the days since the Navy put out its account, more than a half-dozen people with a connection to the SEALs training have come forward to NBC News and The Virginian-Pilot with a far different story. All of them have demanded anonymity, saying they must protect the identities of Navy personnel who fear retaliation and in some cases still want to become SEALs.
Read the Original NBC News Report About Seaman Lovelace
According to the sources who've spoken to NBC News and The Pilot -- none of whom are eyewitnesses, but who include two family members of SEAL students who were present during the incident and a former SEAL who's coaching a student through the same course -- Lovelace had been held underwater before passing out.
Read the Original NBC News Report About Three Trainee Deaths
The preliminary findings of an autopsy by the San Diego County Medical Examiner's office indicate Lovelace drowned, though the investigation of cause of death is ongoing. The Naval Criminal Investigative Service is investigating, as is the case after any training death.
"NCIS is conducting a comprehensive investigation to determine the circumstances and chain of events in the death of Seaman Lovelace," agency spokesman Ed Buice said in an email. "Every individual who may have information pertinent to this investigation will be interviewed and every available bit of evidence will be analyzed."
In response to detailed questions for this story, Cmdr. Jason Salata, a Navy spokesman, said in a statement Friday that Naval Special Warfare Command is "fully cooperating" with the NCIS investigation and a separate Navy safety investigation into the training death.
"It would be premature to discuss any details until those investigations are complete," Salata wrote.
Unlike what was described by the Navy, the sources say the drill involved physical harassment of trainees by instructors in the water, intended to test their ability to stay afloat under stress. It wasn't a "drown proofing" drill, according to three of the sources, but rather a more intense exercise known as "combat tread." During "combat tread," according to former SEALs, students swim in camouflage uniforms while instructors grab at them in the water.
You can reach Ken Dilanian at ken.dilanian@nbcuni.com
"[Lovelace] was hands on with the instructor," one source said. "He passed out first and was sent back in. The instructor kept physically and verbally harassing him."
Wrote another: "The event was witnessed by multiple trainees and was captured on video. This instructor took advantage of the student instructor relationship, held the student underwater until he drowned, then blamed it on the student's inability to perform."
Navy SEALs are notoriously secretive and close-knit, valuable attributes while carrying out classified combat missions abroad. But that can make it difficult for the public to ferret out details when something goes wrong.
The Virginian-Pilot and NBC News first reported on the incident Tuesday, four days after Lovelace died in Coronado, Calif., during the first week of Basic Underwater Demolition/SEAL training, better known as BUD/S and considered among the world's most challenging military training regimens. The Navy announced the death only after officials were contacted Tuesday by reporters for NBC News and The Pilot.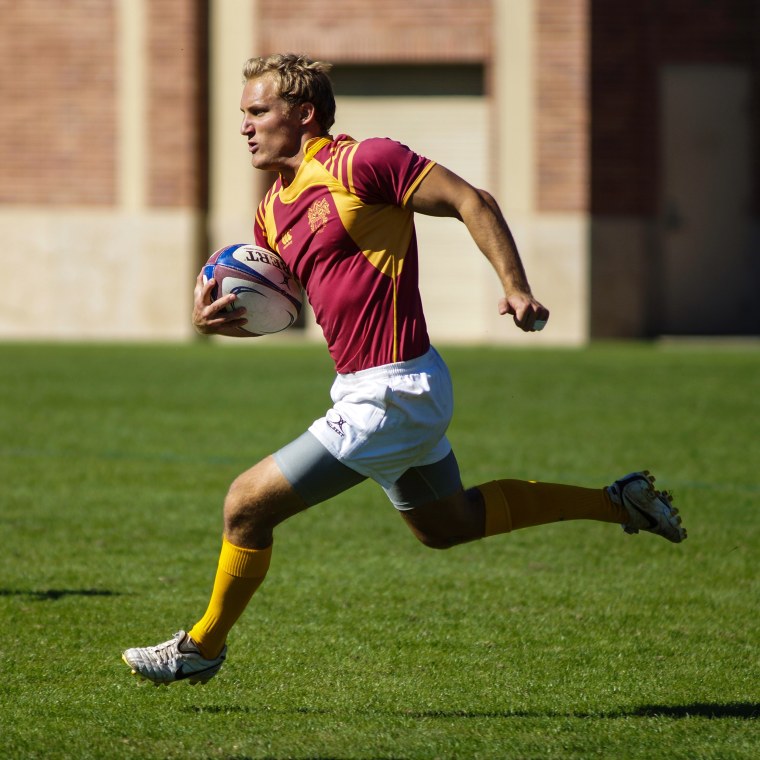 Lovelace's sister, Lynsi Price, said in an interview Thursday she finds the Navy's official narrative hard to believe. The family has heard from sources who said that an instructor's actions may have led to her brother's death, Price said, but didn't elaborate. Her brother, she said, was an excellent swimmer and had no health problems.
"I don't think we've been told the true story," Price said. "My brother shouldn't have died and I feel like it's being covered up."
Lovelace's father Jimmy, however, asked friends in a Facebook posting to "please ignore any media reports or speculation. Derek did not drown. He was conscious when they pulled him out of the water. He most likely died from cardio pulmonary adema [sic], but not confirmed yet."
Jimmy Lovelace's post did not address the issue of whether an instructor held his son underwater. Cardiogenic pulmonary edema is an accumulation of fluid in the lungs that can be caused by a heart condition.
Lovelace was the third SEAL aspirant to die in the past six months. The series of deaths raises questions about whether the Navy has been properly looking out for the young men who submit themselves to what is reputed to be among the world's most grueling training programs.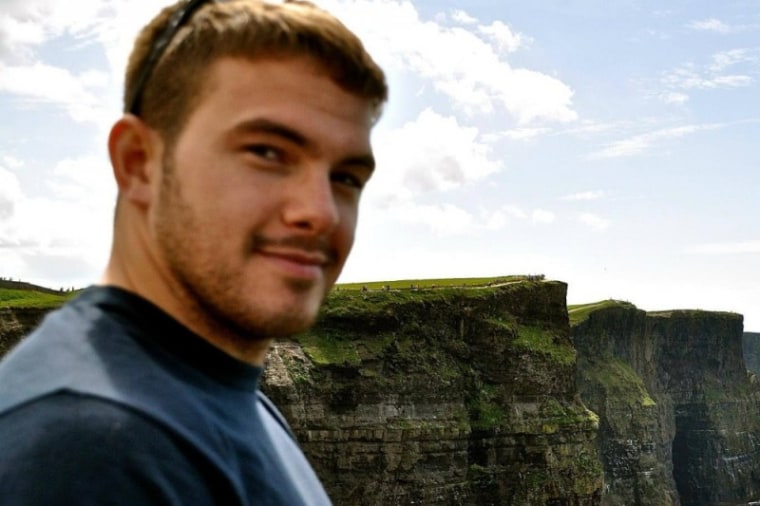 Two other sailors died in recent months shortly after washing out of the program. Daniel DelBianco, 24, jumped off a San Diego hotel in April, hours after dropping out during a period of exhaustive physical exercises, self-induced hypothermia and sleep deprivation, known as "Hell Week." Months earlier, in November, 24-year-old Petty Officer 2nd Class Caplen Weare died in a car accident a few days after washing out of the SEAL training course. He'd been drinking heavily and wasn't wearing a seat belt.
In a statement responding to media inquiries earlier this week, Capt. Jay Hennessey, commanding officer of the Naval Special Warfare Center, said the SEAL community has a long history of helping sailors transition after dropping out of BUD/S.
"Despite a successful track record, any loss of life drives us to ensure we are doing everything possible to make training safe and effective," Hennessey said.