A white police officer who fatally shot a black man last month in South Bend, Indiana, has resigned, officials said Monday.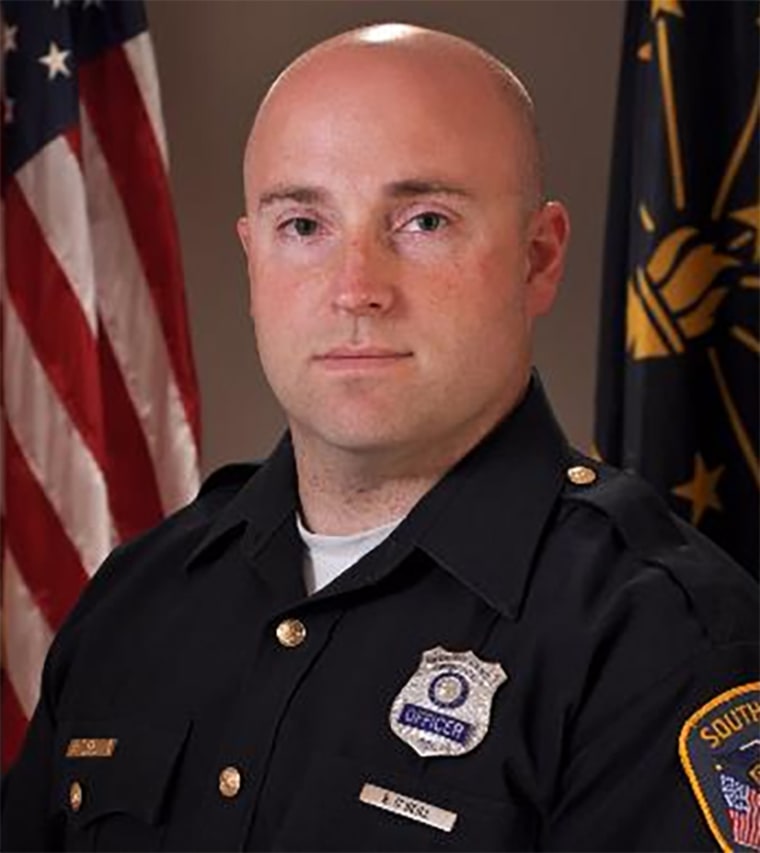 Police union president Harvey Mills said that job-related stress, a lawsuit, national media attention and "hateful things said on social media have been difficult" for the officer, 19-year veteran Sgt. Ryan O'Neill, and his family.
O'Neill shot 53-year-old Eric Logan to death on June 16 after he allegedly approached the officer with a knife, authorities said.
The killing sparked fury among black residents in South Bend, with many frustrated over a body camera initiative launched by Democratic presidential nominee Mayor Pete Buttigieg.
The program was intended to help repair frayed relations between the city's police department and minorities, yet O'Neill didn't have his camera switched on and Logan's killing was not recorded.
The killing and its aftermath rekindled South Bend's racial tensions for Buttigieg, who had already faced criticism for demoting the city's first black police chief. He canceled presidential fundraisers and policy roll-outs to head back to South Bend — and was heckled by angry residents when he got there.
Asked during last month's presidential debate why just six percent of South Bend's police officers are black when 26 percent of its population is black, Buttigieg said: "I couldn't get it done."
Mills said that O'Neill is the subject of a special prosecutor investigation, a civil rights lawsuit, and possible department discipline over the killing — "fights" that are "just too much for Sgt. O'Neill and his family to undertake right now," Mills said.
"Resigning will allow him to focus on these challenges, as well as assist his wife with their three children, one of whom is a newborn," Mills added.
Mills said that he was confident than an investigation into the shooting will determine that O'Neill actions were justified.