A six-year-old boy "is fighting for his life" a day after he was shot at his elementary school in South Carolina, his family said Thursday, as investigators said they were looking into the possibility that the teen suspect in the shooting may have been bullied.
Jacob Hall, a student at Townville Elementary School, was still listed in critical condition Thursday afternoon at Greenville Health System Children's Hospital.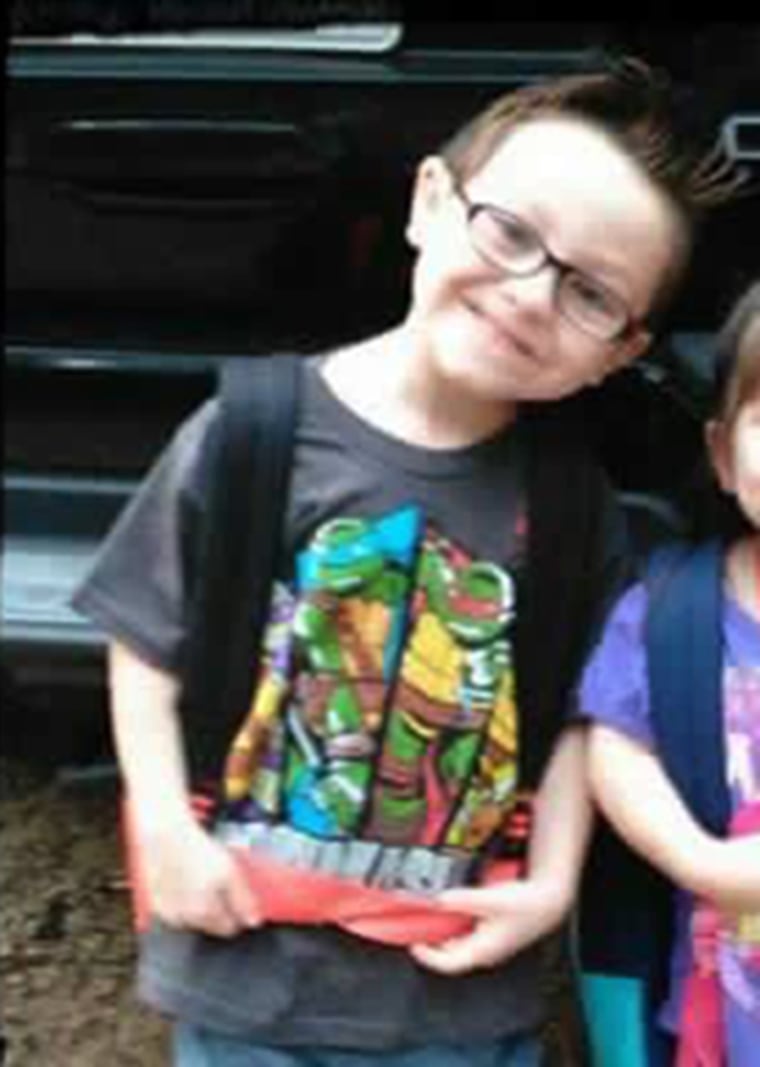 Authorities say Jacob was shot by a 14-year-old gunman who opened fire on the school's playground — wounding Jacob, another boy and a female teacher.
"Jacob is a very sick little boy and is fighting for his life. Due to the massive blood loss he has sustained a major brain injury," the boy's family said in a statement Thursday night. "Jacob is in very critical condition, and we are hanging on every second."
The other little boy and teacher Meghan Hollingsworth were treated at a local hospital for their injuries and later released. Dr. Keith Webb of Greenville Health System Children's Hospital said in a statement that the bullet hit Jacob's femoral artery, causing massive blood loss and cardiopulmonary arrest, and the boy has undergone multiple surgeries.
"Please especially remember to keep little Jacob in your prayers, who continues to fight for his life," Townville Fire Chief Billy McAdams said during an emotional press conference Thursday afternoon. "He's a hard little fighter and you've got to continue to remember that."
The teen suspect, who officials said was home schooled, was subdued by 30-year veteran volunteer firefighter Jamie Brock, who arrived with McAdams at scene at around 1:45p.m. on Wednesday after reports of an active shooter at the school.
The suspect's father, Jeffrey Dewitt Osborne, 47, was later found dead in their home by the suspect's grandmother, who lived next door, authorities said.
Osborne's mother received a cellphone call from the suspect but "could not make out what he was saying because he was crying and upset," Anderson County Coroner Greg Shore said Wednesday. She went next door to the boy's home and found Osborne shot to death, Shore said.
Officials have not said the suspect shot and killed his father, adding that the "relevance" of Osborne's death remained under investigation. The Anderson County coroner told NBC News on Thursday that Osborne died from multiple gunshot wounds and that a .40-caliber weapon was used.
Investigators told NBC News on Thursday that they were looking into the possibility that the 14-year-old suspect had been bullied.
The teen was scheduled to appear in juvenile court in Anderson County on Friday morning.
McAdams said Thursday that the shooting was a "devastating and life-changing event" for the community and described how he and Brock "raced to the school and tried to help" after confirming there was a shooter at their local elementary school.
When McAdams and Brock arrived at the school, the chief went inside the building to help the injured while Brock continued to investigate the scene near the playground.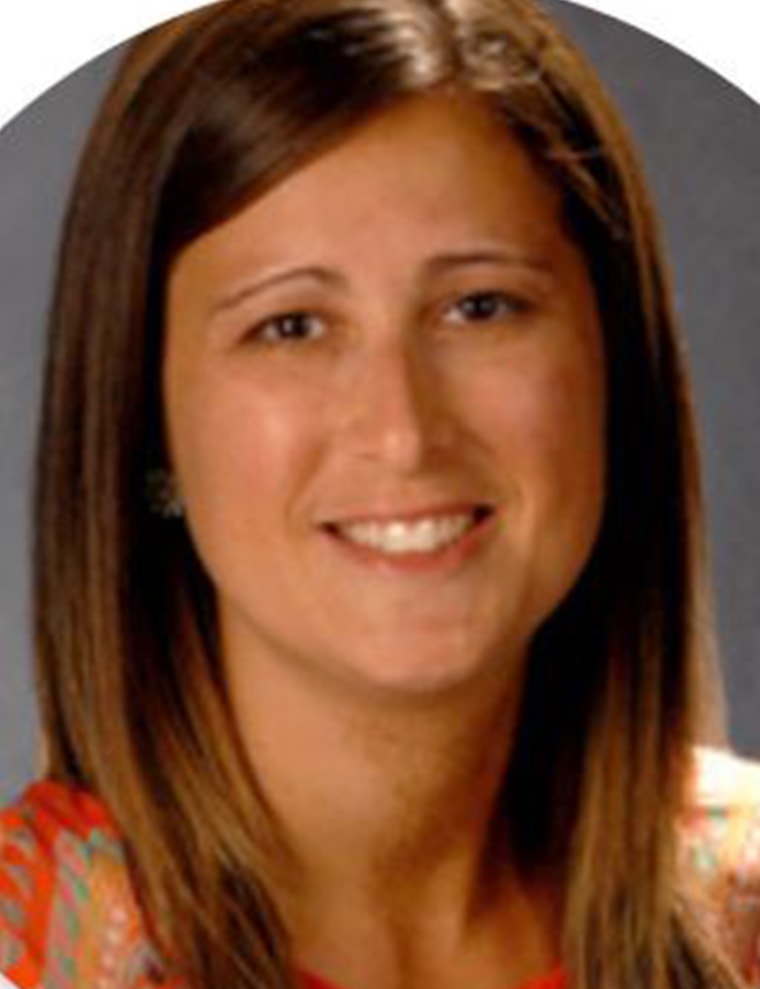 McAdams said he and a school nurse attended to Jacob and the other injured student — as shot teacher Meghan Hollingsworth told them "to take care of Jacob and not worry about her."
The nurse and McAdams continued to work with Jacob until other personnel arrived and the boy was flown out for "immediate treatment with critical injuries" at the hospital, he said.
While McAdams helped the injured, Brock made his way around the rear of the school building and spotted the suspect a short distance away, the fire chief said.
Related: Gunman Fired Into S.C. School, but Heroes Stopped Him and Saved Lives
"Feeling that it was imperative to the safety of the students, the teachers and all the responders that were onsite, he immediately confronted and subdued that shooter," McAdams said, adding that Brock was able to keep the suspect on the ground until law enforcement took him into custody.
School administrators told NBC News that Brock was "a hero" and that quick-thinking, well-prepared teachers may have prevented the tragedy from being much worse.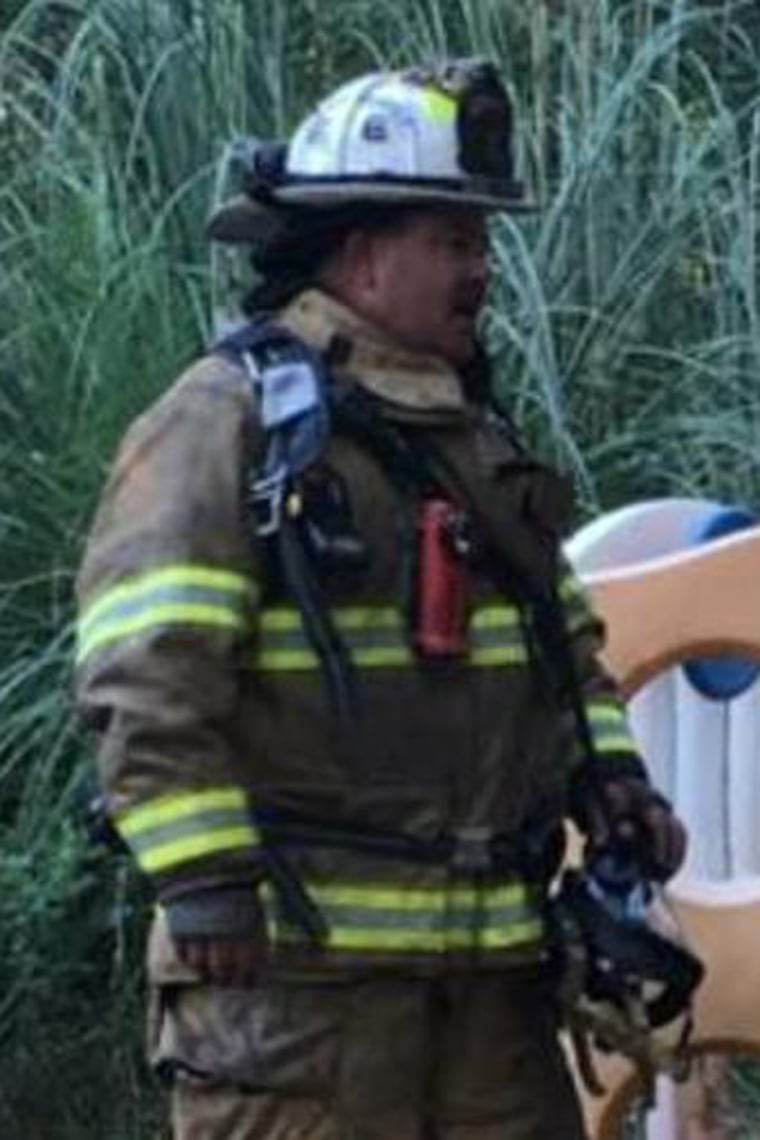 "He tried to fire his way into the classroom," Joanne Avery, superintendent of Anderson School District 4, told NBC News on Wednesday. But "he was never allowed to access the building, and that's because the staff knew how to lock down the school."
Brock echoed the sentiment in a statement read by McAdams at the Thursday news conference, saying "the true heroes of yesterday's senseless tragedy" were the teachers and school officials who risked their lives to protect their students.
South Carolina Rep. Alan Clemmons wrote in a post on Facebook Wednesday that "six-year-old Jacob Hall" was the nephew of two "dear friends" of his, Dave and Sheila Williams. The bullet "ripped through little Jacob's femoral artery" and the boy was in need of multiple surgeries, Clemmons said in the post.
Clemmons said he had spoken to Jacob's grandfather, Steve McAdams and that he "is heartbroken, as is the rest of his family, over the tragedy that has befallen his little grandson."
"We appreciate the community's support, especially the Townville Rescue Squad who treated Jacob onsite and brought him to the hospital," said Rodger and Renae Hall, Jacob's parents, in a statement on Wednesday. "We appreciate everyone's thoughts and prayers and ask for privacy during this difficult time."