An aging war memorial that pays tribute to "white" and "colored" soldiers in a once-segregated South Carolina town is creating a new divide.
The memorial on Main Street in Greenwood, a small city of 23,000, honors the fallen from World War I, World War II, Korea and Vietnam. The dead from the two World Wars are listed by their race — which Greenwood Mayor Welborn Adams says is unacceptable.
"The term 'colored' is offensive. It's offensive to me, so I can only imagine how it feels to African-Americans," he said. "I don't think Main Street is where you should be glorifying segregation."
Adams raised $15,000 to build new plaques in which the dead would be listed alphabetically instead. But those new plaques are still sitting in his office due to a state law passed 15 years ago that prohibits changing historical monuments without two-thirds vote of the legislature.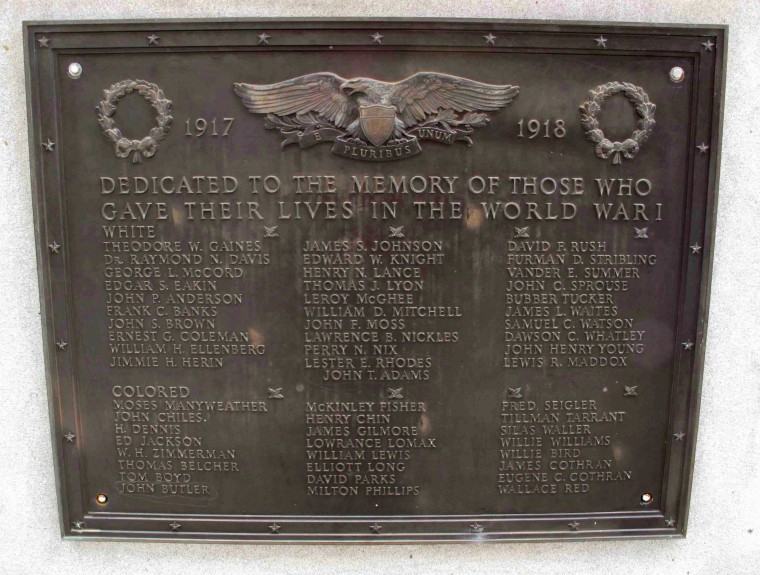 Adams has faced arrest threats and allegations of trying to erase history. He tried to hold a ceremony in January unveiling the plaques, but the state law prevented him from mounting them.
"[People] need to know about the time the country was not always as welcoming and integrated as it is now for different races," said former National Park historian and painter Eric Williams, who believes the old plaques should stay where they are.
But State Sen. Floyd Nicholson disagrees, and has introduced a bill to change the plaques.
"I think it's so important they be given the same respect. It's not about race. They were willing to give their life for this country," he said.
The plaques also anger many residents of Greenwood, which is 42 percent black.
"I grew up here, but when I see it in black and white, it just bothers me," Scarlett Phillips said.
It seems unlikely Nicholson's bill will pass this year. The mayor says he is considering a lawsuit against the state.
"It's a segregation between men who all paid the same sacrifice, were all serving the same country, together, fighting the same war," Adams said. "You are lessening these African-Americans' sacrifice."
— With Elizabeth Chuck