The nine people who were killed and the three who were injured when a plane went down in rough weather conditions in South Dakota were all part of a beloved and prominent Idaho family that lost members of four generations in the crash.
Brothers Jim and Kirk Hansen, the founders of Kyäni, which sells health products and nutritional supplements, were killed in the Saturday afternoon crash near Chamberlain, according to a statement from Kyäni's president Travis Garza. The brothers were also executives of Conrad & Bischoff, a petroleum products distributor, and KJ's Super Stores.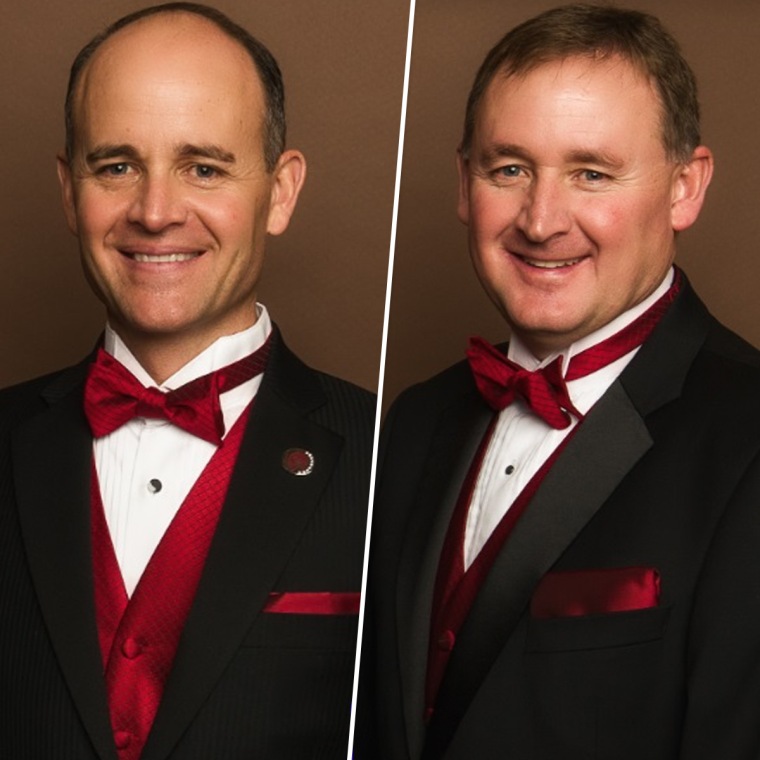 Their father, James, was also killed in the crash. Garza said Kirk's wife also lost her sons, Stockton and Logan, and her sons-in-law Tyson Dennert and Kyle Naylor. Jim's son, Jake, and his grandson, Houston, were also killed in the crash. Among the dead were two children, authorities have said.
Three other family members were hospitalized in Sioux Falls, South Dakota, after the Pilatus PC-12, a single-engine turboprop passenger plane, went down shortly after takeoff from Chamberlain Municipal Airport. Those injured are expected to fully recover, according to Brule County State's Attorney Theresa Maule Rossow.
East Idaho News, which first identified the victims, reported that the party had been on a hunting trip to South Dakota and was returning home to Idaho Falls when it went down.
The area of the crash was under a winter storm warning, and visibility near the airport was extremely low, the National Weather Service had warned at the time. The National Transportation Safety Board, which is investigating the crash, was not immediately able to send a crew to the scene due to stormy conditions but investigators were expected to be on the ground Monday.
Jim, Kirk and James Hansen were prominent leaders with The Church of Jesus Christ of Latter-day Saints, East Idaho News reported.
Download the NBC News app for breaking news
Hansen family spokesman Jeff Walbom on Sunday thanked the community for messages of support and prayers. He asked that donations be directed to The Caring Hands Mission, Kyäni's foundation focused on bringing nutrition, sanitation and education to children in need.
"The legacy of Jim Hansen, Kirk Hansen and their father Jim Hansen Senior will be preserved and will flourish through their families," Walbom said in a statement.
"Most people will never know just how much good the Hansen family has done. The city of Idaho Falls is a better place because of them," Idaho Falls resident Darin Skidmore wrote on Facebook. " I believe God puts people like them on the earth to help people like me, and you. The loss of these great men will never be recovered. God bless their legacy, their memory."
Brian Wood, the owner of an Idaho Falls funeral home, also wrote about the family's generosity. He said on Facebook that through the years, both Jim and Kirk had often covered funeral expenses for people who couldn't afford to after losing a loved one.
"This afternoon our town suffered a devastating loss. These two men, Jim and Kirk Hansen, are pillars of our community," Wood wrote. "Our community has a dark cloud over it now. They will never know the many lives they touched. I am better for knowing them."