Andy Berke, the mayor of Chattanooga, Tennessee, was scheduled to visit New York City in mid-March to speak about the immense economic growth of his small Southern city. The flood of the coronavirus into the United States, however, caused Berke to cancel the trip and — with an ongoing dearth of testing — pump the brakes on sharing financial prospects that have since dimmed.
Remaining in his city of 180,000, instead, Berke became one of the earliest leaders in the South to enact measures to prevent the spread of the virus, quickly closing gyms, bars, restaurants and other nonessential businesses. By March 16, Chattanooga was effectively shut down. Tennessee Gov. Bill Lee, a Republican, ordered the same measures a week later statewide, and on April 2, he ordered residents to stay home.
Cases in Chattanooga have remained low, which Berke, a Democrat, sees as evidence that social distancing is working, but he said it's a challenge to responsibly reopen the economy, because testing capacity is still low. Testing for the virus would allow federal, state and local leaders to track the spread of the virus and intervene before it overwhelmed localities.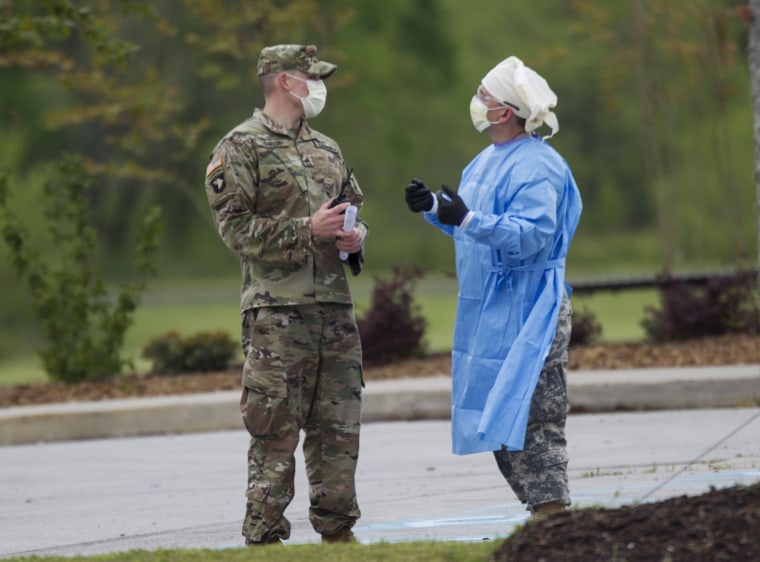 "There was a long period of time where we had 40 tests for our community. On top of having very few tests, we couldn't get them processed," Berke told NBC News, explaining that it was all Hamilton County, where the city lies, was able to acquire while also facing challenges in developing relationships with labs.
Testing capacity has since increased, but not by as much as is needed. Nevertheless, Lee announced Monday that the "vast majority" of businesses in the state were allowed to reopen — regardless of whether city officials like Berke or individual business owners felt it was safe to do so. The mayor said he can't promise it's safe if he doesn't know how many cases there are in his community, and he can't do that without help from the federal government to expand the city's testing capacity.
The development puts Chattanooga at the center of growing partisan tension between Democratic city leaders in the South who want to pursue a slower approach until testing has increased and Republican governors who want the economy reopened as quickly as possible.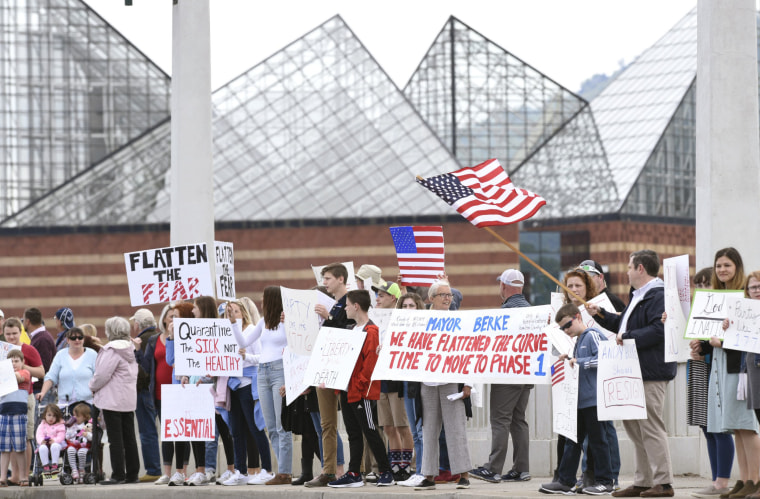 As the country as a whole lags behind on the amount of testing public health experts say is required for safe reopening, city and state leaders have asked for federal government support with testing as well as economic relief — only to get a muted and even contrary response from President Donald Trump and Senate Majority Leader Mitch McConnell, R-Ky.
"Why should the people and taxpayers of America be bailing out poorly run states (like Illinois, as example) and cities, in all cases Democrat run and managed, when most of the other states are not looking for bailout help?" Trump tweeted Monday morning.
Your health or your paycheck? A devil's bargain
The issues around reopening safely aren't confined to Tennessee. Chattanooga, located on the southeastern border, is part of a tri-state area with Alabama and Georgia, and people from both states commute to the city for work. Decisions made by Georgia Gov. Brian Kemp, a Republican who is also moving forward with reopening his state, and Alabama Gov. Kay Ivey will also have significant impacts on the city and the region.
Jennifer Gregory, the treasurer of the Chattanooga Beverage Alliance, a union representing service workers in the area, thinks her members are being forced to return to the front lines without much choice.
"Tennessee doesn't have the adequate or accurate data to be opening," said Gregory, who praised Berke's leadership on the virus. The state has 10,735 reported cases, including 199 deaths, linked to the illness. Hamilton County, the fourth-most populous county in the state, accounts for just 1.4 percent of that.
Gregory knows that many in the city are suffering because of the lockdown, including members of the alliance, but she added, "How do we talk about economies when people are dying?"
"And what does that say to someone who works in a restaurant or Walmart or Whole Foods?" Gregory asked. "That our most vulnerable populations, people that have to be there, are treated with that level of disregard, it's disturbing."
Hamilton County, which controls the local health department, is now testing asymptomatic residents, but Berke is doubtful it will be enough. Nearby Knox County essentially ran out of swabs almost immediately after starting testing, he said, and experts say the country needs universal testing.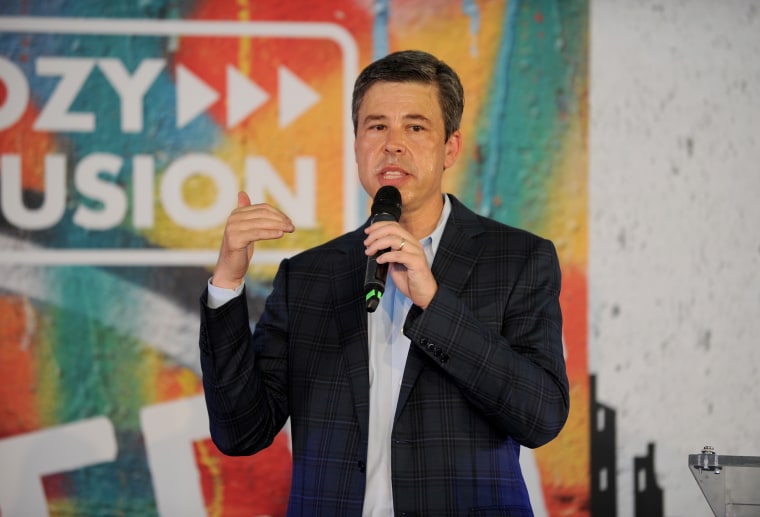 "We're trying to figure out what the actual turnaround time and capacity is," Berke said of the newest testing measures, calling them a "leap forward" but one that barely goes far enough. Chattanooga, he said, can't safely reopen under the governor's plan.
"It fails to account for the growing number of positive cases across the state, and especially in southeast Tennessee," the mayor said about Lee's decision. "It goes against the warnings of public health experts and doctors. It lacks the groundwork we need to ensure that restaurant owners and managers understand their responsibilities and have the supplies they need to keep people safe."
Plans for a rich future dashed
Before the pandemic, Chattanooga had plans to bring new companies to the city, had recorded multiple years of growth and was in the process of revitalizing its downtown. Without access to testing, that all feels in jeopardy. And the lack of testing means residents aren't ready to go back to work, even if their governor says they are.
In November, Volkswagen announced that it would expand its plant in Chattanooga and add 1,000 jobs to build an electric-powered SUV. But five months later, on April 9, the Volkswagen plant announced that it had furloughed 2,500 employees.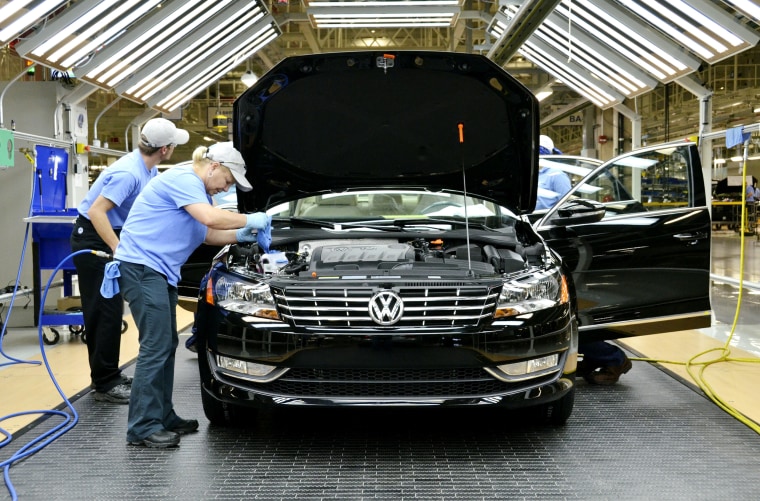 Eager to get back up and running, Volkswagen said it would stagger the return of its employees beginning May 3, implementing nearly 100 health measures, including new personal protective equipment and temperature checks for its workers. But the company postponed its plans to reopen Wednesday, citing "the readiness of the supplier base, as well as market demand and the status of the COVID-19 outbreak."
Even as states reopen, city leaders, employers and workers continue to face a difficult question shared by Americans across the country: Can this once-booming economy open again without the coronavirus wreaking further havoc?
"I don't see what has changed in the past four weeks where it's now safer for anyone to go back," said Steve Cochran, a worker at the plant. "Best-case scenario we could test everyone. That's not feasible."
Before coronavirus shutdowns, "people came to work sick as they could be, because they didn't want to use their vacation," said Cochran, who said he and other employees didn't have sick leave and hadn't been consulted on how to reopen the plant.
"I could go to work and get the virus a lot easier than at the store. There's 3,000 people," he said.
Small manufacturers are affected, as well.
Aaron Hoffman's Chattanooga-based hot sauce company was hoping to grow by 200 percent by the year's end when the pandemic hit. But, Hoffman, the co-founder, has laid off six of his 10 employees, with just one person fulfilling orders drawn from three months of inventory he has left in stock.
"I'm just waiting on the testing," Hoffman said of bringing people back. "I'm not a medical expert. I'm just hanging on to what Dr. Fauci says."
Dr. Anthony Fauci, director of the National Institute of Allergy and Infectious Diseases, warned states wanting to reopen their economies not to "leap over things" that would potentially allow the coronavirus to rebound.
Can Chattanooga bounce back?
Chattanooga's relatively diverse economy should insulate it somewhat, as major employers like insurance and distribution centers remain operational, said Dr. William Fox, the director of the University of Tennessee's Center for Business and Economic Research.
But without sales tax, a major source of revenue in a state without earned income tax, the budget of a city like Chattanooga will take a real hit.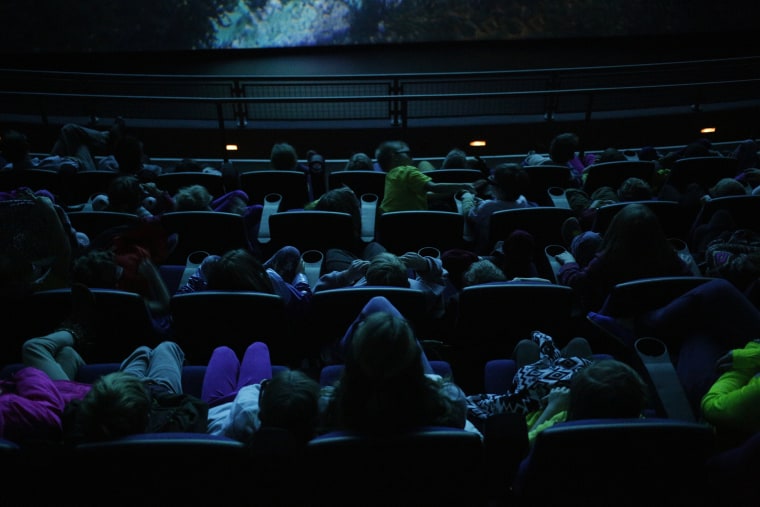 "Our city is struggling financially. There is just no other way around it," Berke said — a problem exacerbated by Easter tornadoes that caused an estimated $300 million in damage and displaced more than 400 residents.
In a Hamilton County economic impact survey published in late April, 41 percent of the 243 businesses that responded said they had had to lay off or furlough employees, and more than 50 percent expect to see the impacts last more than seven months. Only 5 percent reported experiencing no impact.
For Nick Wilkinson, the executive director of the Tivoli Theatre Foundation, the stoppage has been devastating — especially as the future remains unclear.
Wilkinson runs the iconic Tivoli Theatre in downtown Chattanooga and two other spaces that put on about 150 shows a year. When the foundation took over the theaters from the city in 2015, it grew the number of shows by around 900 percent, and Wilkinson just acquired a new building while undertaking a $40 million renovation.
Now, that's all on pause, and Wilkinson — like many other business owners — isn't keen to pack his theaters for concerts and plays any time soon without proof that it will be safe for attendees. He also isn't sure how he can go out and try to raise needed money for his nonprofit theaters when there is so much immediate need around him.
The city, he said, can't recover alone.
"It doesn't matter how good Chattanooga has been," Wilkinson said. "At the end of the day, if the cavalry ain't coming from D.C., there is nothing any local small community can do to address the needs they have. It's just impossible."