Writer-director Richard Tanne wanted to tell a simple love story.
But, because he chose to center his debut film — "Southside With You" — on President Barack Obama and first lady Michelle Obama, the tale wasn't so simple.
"I went into it with a certain willful ignorance," Tanne told NBC News. "I really did set out to make a date movie and it became a lot more because when your characters are Barack and Michelle Obama it becomes a story of Chicago, it becomes the story of a divided city, a story of race in America, art and pop culture ... it becomes more than what I signed on for."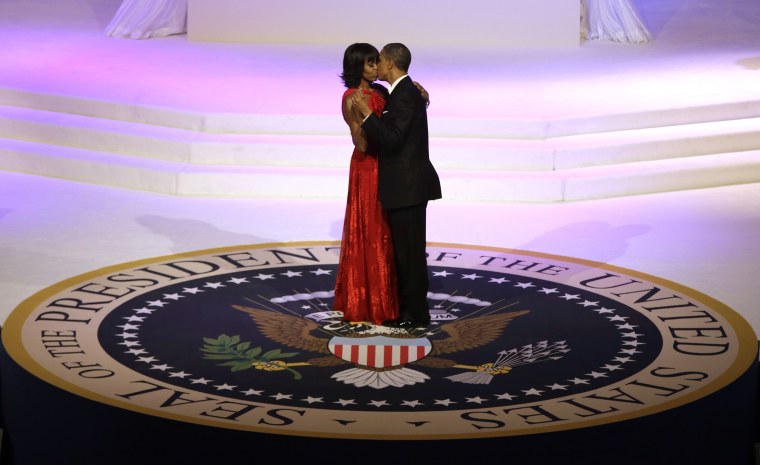 When writing the film, Tanne tuned out of political news and debates and laser-beam focused on the personal story of the Obamas in the hopes of conveying a relationship which could inspire others.
The result: a genuinely romantic film which provides subtle insights into the personas of two figures who are too often labeled unknowable.
'Southside With You," which opens nationwide on Friday, re-creates the future first couple's first date back in 1989. Back then they were both twenty-something overachievers working at Chicago's Sidley Austin law firm — she was a dedicated associate and he was her charming, chain-smoking mentee. It's essentially a real-time, two-character tour de force, which has drawn comparisons to director Richard Linklater's acclaimed "Before Sunrise" and its sequels.
Related: The Life and Times of Michelle Obama Examined in New Biography
Michelle Obama (née Robinson)— played by Tika Sumpter— sees Barack as "just another smooth talker" and the film takes great pains to establish that she does not want their outing together to be interpreted as a date.
He is subtle in his pursuit, assuring Michelle it's not a date "until she says it is". He repeatedly disarms her with knowing anecdotes and tantalizing allusions to his complicated feelings towards his dad ("His life is incomplete," Barack says of his late father with his patented detachment mixed with pathos.)
The film, which beautifully evokes its Windy City setting with sun-drenched cinematography and R&B hits of the era on its soundtrack, touches on some of the Obamas' oft-discussed first date landmarks — they take in a screening of Spike Lee's "Do the Right Thing" and have an awkward run-in with a white co-worker afterwards.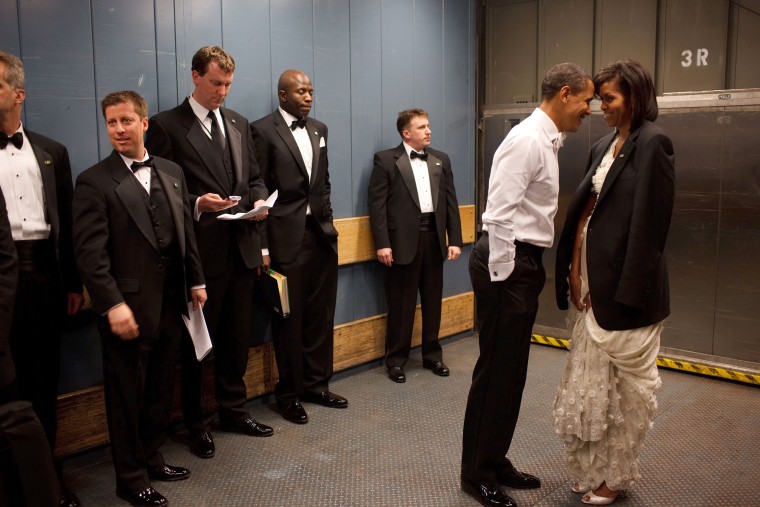 The film also takes a fair amount of creative license with their conversations. They debate the finer points of Stevie Wonder's discography, for example.
There's also a pivotal scene at a community organizing meeting, which captures the future president's skill at delivering soaring oratory.
During the scene — which is based on an Altgeld Gardens public housing development meeting that actually took place at a later date — the fictional Obama is trying to buck up local activists who have suffered a major setback when their bid for a community center gets rejected.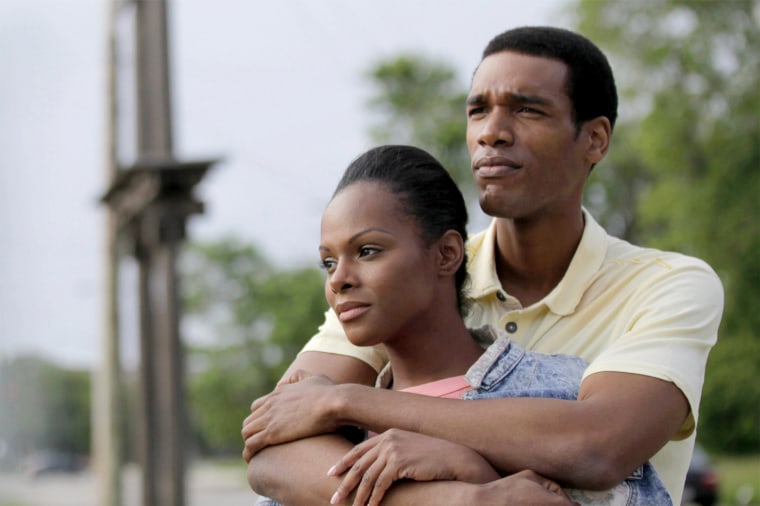 The film suggests that, even in his youth, Obama's worldview mixed calm pragmatism with genuine empathy. He encourages his audience to not judge their opponents, but appeal to their common humanity while turning the initial "no" they've been given into an "on." He suggests America is truly just a "bunch of states" in lines which recall the 2004 DNC speech that launched Obama as a national figure and remind us that — for better or worse — this man has always believed that as a society we have more in common than we realize.
"Southside With You" culminates with the Obamas' now iconic pit stop at a local Baskin Robbins, which was mythologized with its own plaque in 2012, and in a way, the ice cream they share is an apt metaphor for their burgeoning romance. The ice cream is cold and pristine at first, but eventually melts and turns sweet.
Over the course of "Southside With You" the film's version of Michelle warms to Barack and sheds her frosty exterior. In these moments, they are just two attractive, thoughtful people, freed from the partisan trappings that have come to define them in the public consciousness.
"Everyone comes into this movie with a preexisting relationship to the president and the first the lady … I'm not interesting in controlling that," Tanne said. "Every individual is going to bring a personal, maybe political thing to the movie and that will affect their experience. I want people to have their own subjective point of view and take it on their own terms."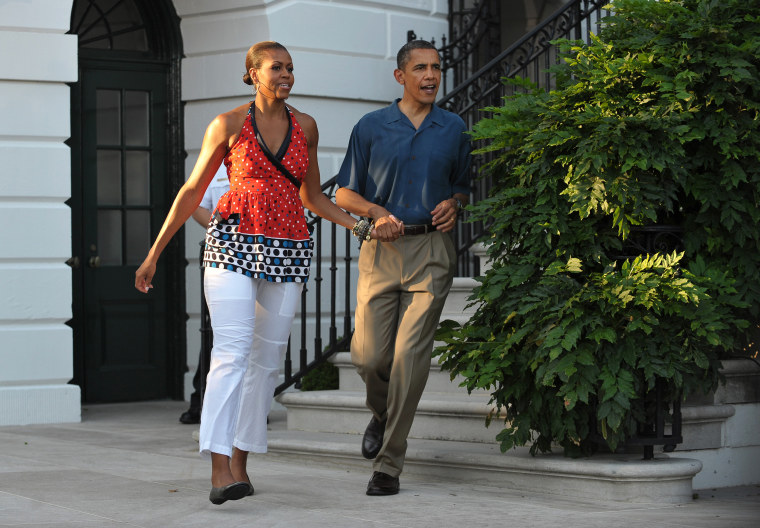 According to Tanne, his brother-in-law was so anti-Obama he was reticent to even see the film, but after attending a screening he said, "I have really got to hand it to you, it's so apolitical, and it reminded me of falling love with your sister."
Still, the commercial prospects for the film are uncertain.
Audiences have a long history of avoiding films, from "The Right Stuff" to "13 Hours: The Secret Soldiers of Benghazi", that are perceived as having a political agenda, even if the reviews are strong.
Tanne says he actually had the idea for the film as far back as 2007, when he drew inspiration from Obama's best-selling memoir "Dreams From My Father," and it took all these years to conceive, write and get financing (the film cost under $2 million) for the project.
"It's not that we deliberately made the movie to come out at the end of the Obama presidency," he said.
Despite the potentially polarizing subject of the film, Tanne says the resistance he met had more to do with getting producers on board with him as a first time filmmaker and selling his desire to cast a relative unknown as Barack Obama. Tanne had long believed that a recognizable movie star would be a distraction in the pivotal role, and he went out of his way to tamp down actor Parker Sawyers' early inclination to do more of a straightforward impersonation of the future president.
Related: President Obama visits Ellen DeGeneres, recites love poem for first lady
Instead, Sawyers captures Obama's essence without totally eschewing some of his trademark vocal inflections. His Obama is at turns cocky and sincere, haunted by his past and yet also optimistic about his future.
This version of Obama is striking, because he is something the real-life iteration is often accused of failing to be — relatable.
The reality is that Obama, who was still paying off his college loans when he entered the U.S. Senate, has always put his personal narrative front-and-center: a man with an absentee goat herder father from Kenya and a white mother he compares to Patsy Cline in the film. Obama's very candid autobiography was prized by fans precisely because it seemed to provide a window into his soul.
The era that the film portrays — when Barack Obama was 28 and trying to sort out what his next move should be — is probably his most accessible.
The film is not a revealing exposé or a glimpse into the president's dark side. Despite some digs at Barack's ego and allusions to a past proclivity for dating white women exclusively, Tanne's years of research presented him with a largely flattering, admirable portrait of these now iconic figures.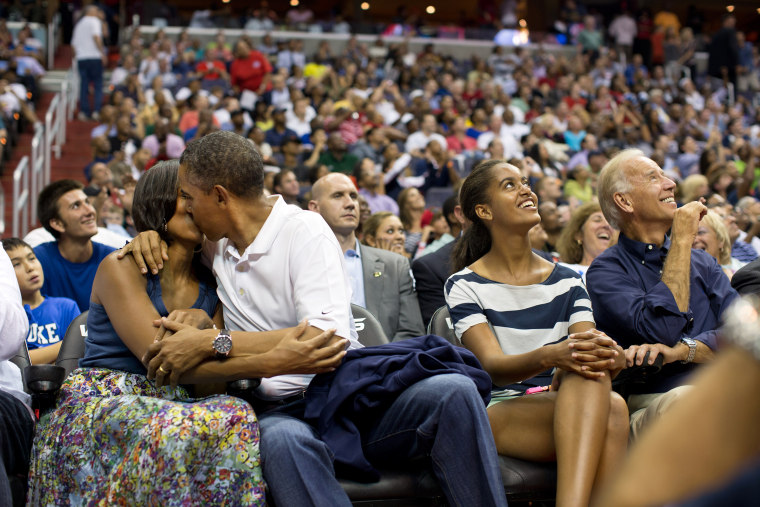 "If it's so glowing, it's simply because that's what the facts bore out," Tanne said. "In a way, I don't feel like it's my job to counter critics. I tried to make it with the highest level of integrity. At the core level, I just hope people have a good time."
There is, of course, another audience which Tanne is eager to please — the president and the first lady themselves. According to Tanne, one of the film's producers — R&B star John Legend — is friendly with the first couple and has spoken with them about the project.
"I am pretty certain that they have the film," he said. "We of course would love for them to see it and I just hope they get a kick out of it."