A Southwest Airlines flight from Cuba to Florida turned back to Havana for an emergency landing Sunday after it hit birds and suffered engine trouble in an incident that filled the cabin with smoke, airline and Cuban officials said.
Flight 3923 had just taken off from Havana for Fort Lauderdale late Sunday morning when it was believed to have "experienced bird strikes to an engine and the aircraft's nose," a spokesperson for the airline said.
Pilots detected an issue with one of the engines after the bird strike, said Cuba's civil aviation authority, Cuban Aviation Corporation S.A. The airline did not immediately confirm engine trouble.
Video recorded on the plane shows the cabin filling up with smoke as passengers begin to panic.
"Nobody could breathe. It was burning so much in the lungs," a passenger, Marco Antonio, said on NBC's "Early TODAY" show. "People were just screaming. Kids were screaming," he said.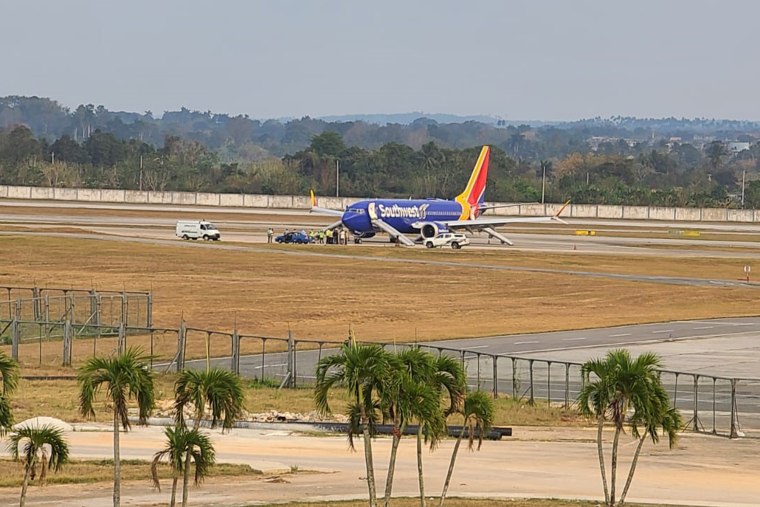 Pilots landed the plane safely in Havana and passengers evacuated using airplane slides because of the smoke, the airline spokesperson said. They were bused to an airport terminal and were expected to be put on another flight to Fort Lauderdale.
"We apologize to our Customers for the inconvenience and have reached out to address their needs and offer support," the airline spokesperson said.
Cuba's civil aviation authority said the passengers were all in good condition. It said the cause of the incident was being investigated.