House Speaker Paul Ryan insisted on Wednesday that his goal in an upcoming meeting with presumptive Republican presidential nominee Donald Trump is to unify the party after a bruising primary season and form a plan to defeat Hillary Clinton in the general election.
"This election is too important to go into an election at half strength," Ryan said.
Related: First Read: Irreconcilable Differences for Donald Trump and Paul Ryan
Ryan is set to meet with Trump in a highly anticipated face-off that symbolizes a tete a tete between the Establishment wing of the party and an insurgency that has found a voice in the business mogul.
Ryan has been vocal in his discomfort with Trump as the party's potential nominee and has steered clear of endorsing him. However, Ryan is also in the position of weighing supporting Trump, whose rhetoric he has found troubling, versus withholding that support and deepening the Republican divide.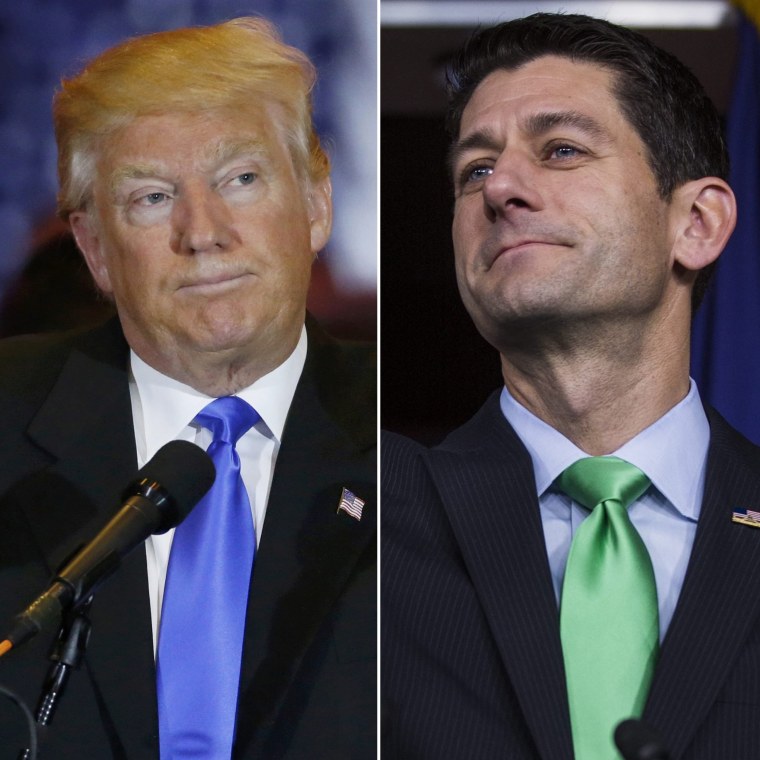 Ryan acknowledged those differences during Wednesday's news conference saying, he doesn't want to "pretend the party is unified" when it isn't. "This is a big tent party," Ryan said. "There's plenty of room for policy disputes."
The two men differ on such issues as entitlements, immigration, minimum wage and trade. Sources tell NBC News that Ryan wants Trump to more clearly commit to conservative principles and work to unify the party.
A source inside the House GOP conference meeting told NBC News that six members stood up during the open mic period to express their frustration with Ryan's comments about not being able to support Trump as the nominee at this point.
Several members said they felt blindsided by the Speaker's announcement and that it puts them in a hard spot in their districts. They are feeling pressure to choose between the Speaker and the presumptive nominee.
A couple other members, however, stood up and voiced support for Ryan's comments. At least one of these members is up for reelection in a district where having Trump at the top of the ticket could be damaging.
The source told NBC News the conference is definitely divided.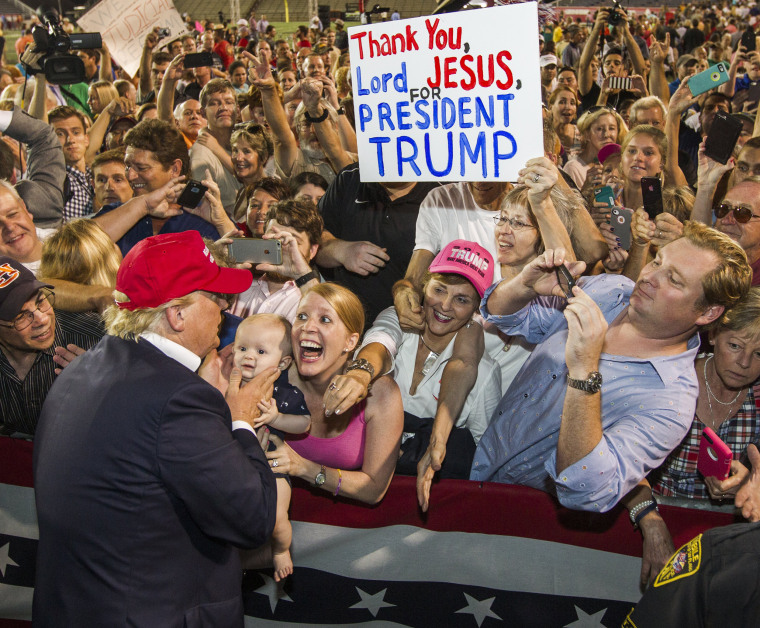 Later on Wednesday, Ryan met with House Republicans who support Trump.
The supporters told NBC that the meeting was positive overall, they understand that one of Ryan's main issues with Trump is how he views the executive branch. Ryan wants Trump to know Congress is an equal when it comes to governing. There are other issues as well.
The supporters also worry that the longer Ryan holds out the more divided the party becomes.
Rep. Mike Kelly, R-Pennsylvania, a Trump supporter, told NBC News, "Look, when something bad happens to you it's okay to grieve, but after three days it's time to rejoin the living."
Ben Carson, himself a former Republican presidential candidate-turned Trump surrogate, called Ryan on Tuesday night to discuss Trump's upcoming visit to Capitol Hill. Much of the call focused on policy, specifically laying out where Trump stands on issues.
Carson learned during the call that Speaker Ryan and Trump lacked a substantial personal relationship or history, with little face time between two, sources tell NBC News. Carson shared a few personal stories.
"Ben Carson is a great guy (who is) trying to play a constructive role," Ryan said.
This is a developing story. Please refresh for details.