A special prosecutor said Tuesday he will not pursue criminal charges against two Atlanta police officers involved in the fatal shooting of Rayshard Brooks, a Black man whose death weeks after the killing of George Floyd in 2020 spurred racial justice demonstrations.
The decision by Pete Skandalakis, the executive director of the Prosecuting Attorneys' Council of Georgia, is in contrast with what then-Fulton County District Attorney Paul Howard found after Brooks' death, quickly leading to charges against the officers, Garrett Rolfe and Devin Brosnan. Howard was then voted out of office, however, and his successor, citing conflicts of interest, had the case transferred to the Georgia attorney general's office in early 2021.
Skandalakis said that the officers "committed no crimes," and that the use of deadly force was "reasonable."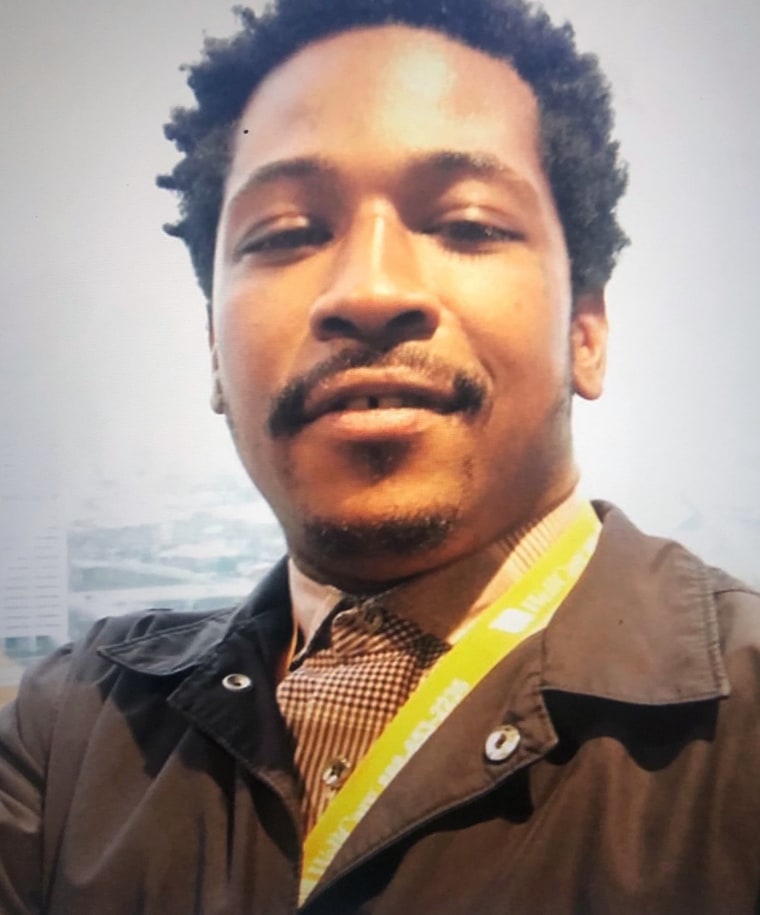 The circumstances in this case were different from the police killing of Floyd in Minneapolis and the fatal shooting of another Black man in Georgia, Ahmaud Arbery, Skandalakis said, and asked people to look objectively at what happened in the police's encounter with Brooks. Both of the officers involved are white.
"Black lives do matter. I've spent my entire career representing Black victims of crime," Skandalakis said at a news conference. "I understand that encounters between police and the African American community at times are very volatile, but I will ask them to look at the facts of the case."
Brooks' shooting on June 12, 2020, in a Wendy's parking lot was captured on security and bodycam video. Police responded to a report that a man had fallen asleep in his car in the drive-thru. Two officers encountered Brooks, 27, and bodycam video showed they had a calm conversation with him for almost 40 minutes. But a struggle ensued after they administered a field sobriety test and tried to take Brooks into custody.
The video showed Brooks holding a stun gun that he had grabbed from an officer as he ran away. He appeared to turn around and point the weapon before an officer, identified as Rolfe, fired at him, hitting him in the back, according to investigators.
When Howard announced in 2020 that he would pursue a murder charge against Rolfe, he told reporters that Brooks "never presented himself as a threat" and appeared "almost jovial." He said Brooks — a father of three daughters and a stepson and who worked in a tortilleria — followed every instruction from the officers and was never informed that he was under arrest for driving under the influence.
But the special prosecutor on Tuesday concluded that because Brooks had taken a police stun gun and deployed it "while he was still in the fight," Rolfe had a "reasonable belief" that Brooks "was armed with a deadly weapon."
"An officer can also use deadly force when he reasonably believes the suspect poses an immediate threat of physical violence to the officer or others," Daniel Porter, a former Gwinnett County district attorney now with the special prosecutor's office, said Tuesday at the news conference.
Rolfe, a six-year veteran of the department, was initially fired and faced 11 charges, including felony murder. The Atlanta Civil Service Board reinstated him last year, saying his due process rights had been violated. The second officer, Brosnan, a veteran of nearly two years, was placed on administrative leave and faced three charges, including aggravated assault.
The Atlanta Police Department said in a statement Tuesday that the two officers will undergo recertification and training.
"We have faith in the criminal justice system, and we respect the special prosecutor's decision in this case," the department added.
Brooks' shooting renewed scrutiny of Atlanta police. Then-Police Chief Erika Shields resigned less than 24 hours after the incident.
Atlanta Mayor Andre Dickens said that he respects the special prosecutor's role in the case, and that he believes ongoing training involving police officers to de-escalate confrontations has been a significant reform.
"Over the last two years, our country has been engaged in important discussions about policing in America," he said. "We must maintain our commitment to the work of creating safe communities through collaboration between police and the people they serve."