The overturned school bus wrapped around a tree on a residential yard in Chattanooga, Tennessee, was hauled away Tuesday as investigators eyed whether speed was the cause of the fatal crash.
The aftermath of Monday's horror that left five children dead occurred when witnesses say the driver appeared to be going faster than the posted 30 mph limit.
Related: 5 Children Killed, Several Injured in Tennessee School Bus Crash
Parents are left struggling with how to tell their young children that some of their classmates won't be coming back as a city mourns just days before Thanksgiving break.
"Five is a cursed number in our city right now," Chattanooga Mayor Andy Berke said Tuesday morning during an emotional news conference.
The tragic trip began on a routine drive after classes let out at Woodmore Elementary School.
Chattanooga police said 37 students ranging from kindergarten to fifth grade were on the bus just after 3 p.m. ET when 24-year-old driver Johnthony Walker appeared to lose control about a mile away from the school.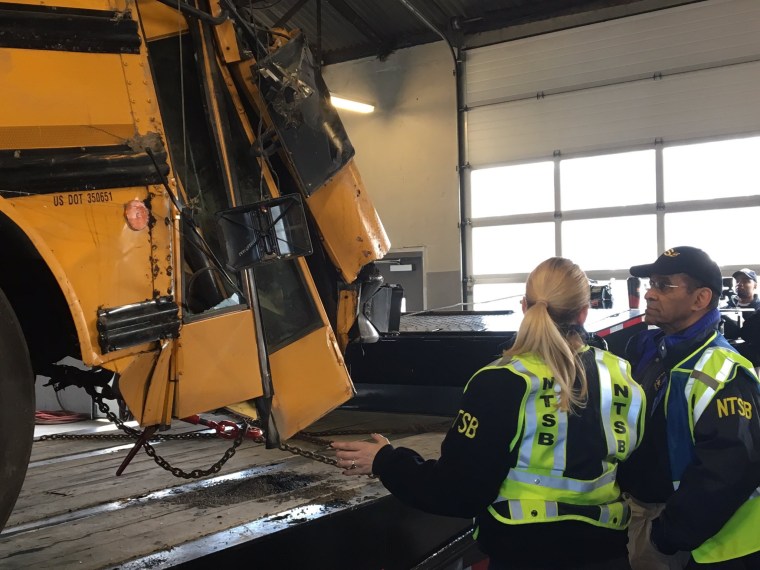 An arrest report says Walker was driving "well above" the 30 mph, according to witness statements.
Christopher Hart, chairman of the U.S. National Transportation Safety Board, said the two-lane road was curvy, with lower speed limits on those bends. Investigators from his agency arrived Tuesday and planned to stay at the scene for at least a week, he said.
"Our mission is to understand not just what happened, but why it happened," Hart said.
The bus swerved off the right side of the road before smacking into an elevated driveway and mailbox, the arrest report said. The vehicle then careened to the left and hit a utility pole, ending up on its side against a tree.
The circumstances remain unclear, but both speed and alcohol are being investigated as possible causes of the crash. No other cars were involved.
It took emergency crews more than two hours to extract the students off the bus. Clumps of backpacks, clothing and other items were left behind as ambulances raced to the wreckage.
Desperate parents sobbed as they tried to make sure their children were alive. One mother was heard screaming, "Let me see my baby! Where is my baby," NBC affiliate WRCB reported, as children lay bloodied on stretchers waiting for care.
"Yesterday was the worst day that we have had for Woodmore and Hamilton County schools that I can recall," Kirk Kelly, interim superintendent for Hamilton County Schools, told reporters Tuesday.
School officials did not identify the four girls and one boy killed, but said three were in the fourth grade, one was in the first grade and one was in kindergarten. Another six children remained in intensive care Tuesday morning, while six others were still hospitalized.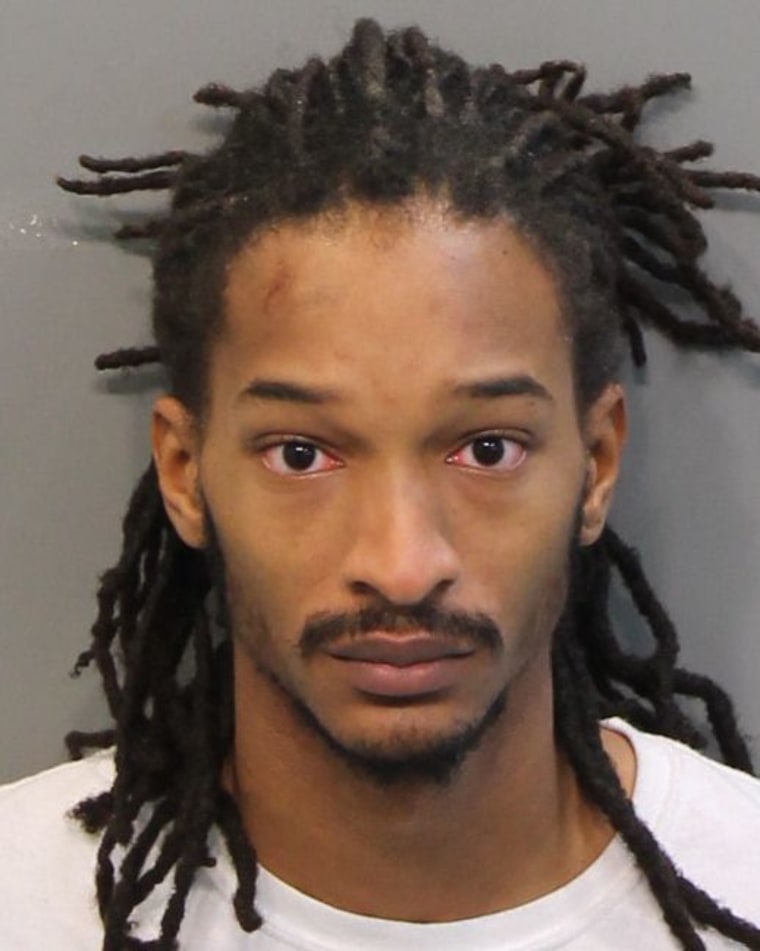 Walker was arrested Monday on five counts of vehicular homicide, reckless endangerment and reckless driving, police said late Monday.
Kelly said Walker was employed by Durham School Services and is said to be cooperating with police. He remains held on a $107,500 bond.
"Our entire team at Durham School Services is devastated by the accident yesterday that tragically claimed the lives of Chattanooga students. We are working with Chattanooga Police Department and Hamilton County School District to investigate," David A. Duke, CEO of Durham School Services, said in a statement.
Related: Car Safety Chief Backs Seat Belts on School Buses
Walker's commercial license was suspended for less than a month in 2014 because he failed to provide proof of insurance following a car crash in 2013. He was also involved in a property damage accident case in September.
A final NTSB report could take up to a year, said Hart said.
The bus was not equipped with seat belts, he said. Investigators will be looking at data recorders to help piece together what happened.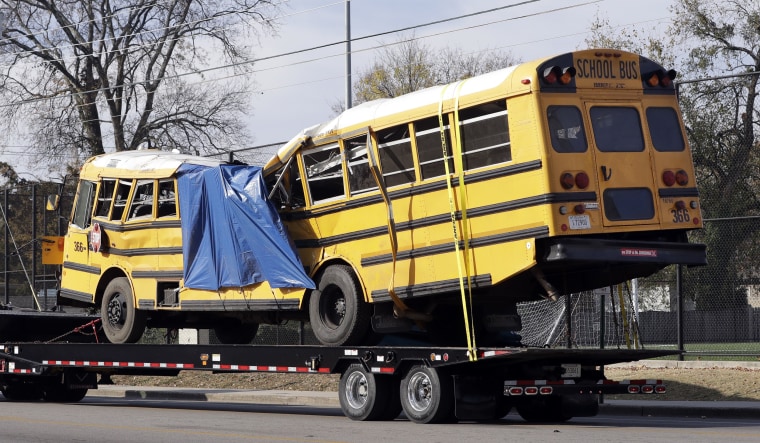 Tennessee does not require seat belts on schools buses, unlike a handful of other states.
Chattanooga Police Chief Fred Fletcher said a warrant was issued for the information box and video footage from inside the vehicle. He described the scene as "complicated."
Darrien Griffith, 8, walked away alive from the scene with only one shoe on. He told WRCB that he thought two of his friends were still on the bus.
Parents, meanwhile, had to grapple with how to tell their young children that their friends were no longer alive.
"It was very different taking my son to school today because he's not used to ... a lot of people being at his school," said parent Demetrius Jenkins, whose 6-year-old son attends Woodmore Elementary.
"So he was kind of freaked out when he got out of the car. He was like, 'Dad, what's going on?' ... I know he's gonna be full of tears," Jenkins said.
The schools in the district were open Tuesday morning and Woodmore Elementary was being staffed with grief counselors for both students and teachers.
Meanwhile, local blood centers were receiving an outpouring of donations after reports that the need was critical following the crash. They told NBC News they saw more than 400 donors Tuesday morning.