Supporters of a slain St. Louis police officer on Monday jeered at her accused killer, a fellow officer, moments after he pleaded not guilty to charges connected to the fatal shooting.
Nathaniel Hendren, 29, was indicted by a grand jury last week with involuntary manslaughter and armed criminal action for the Jan. 24 fatal shooting of Officer Katlyn Alix, who was off-duty when she was killed.
Hendren received shouts of, "Lock him up! Lock him up! Lock him up!" as he walked through a St. Louis County courthouse after his brief pre-trial hearing.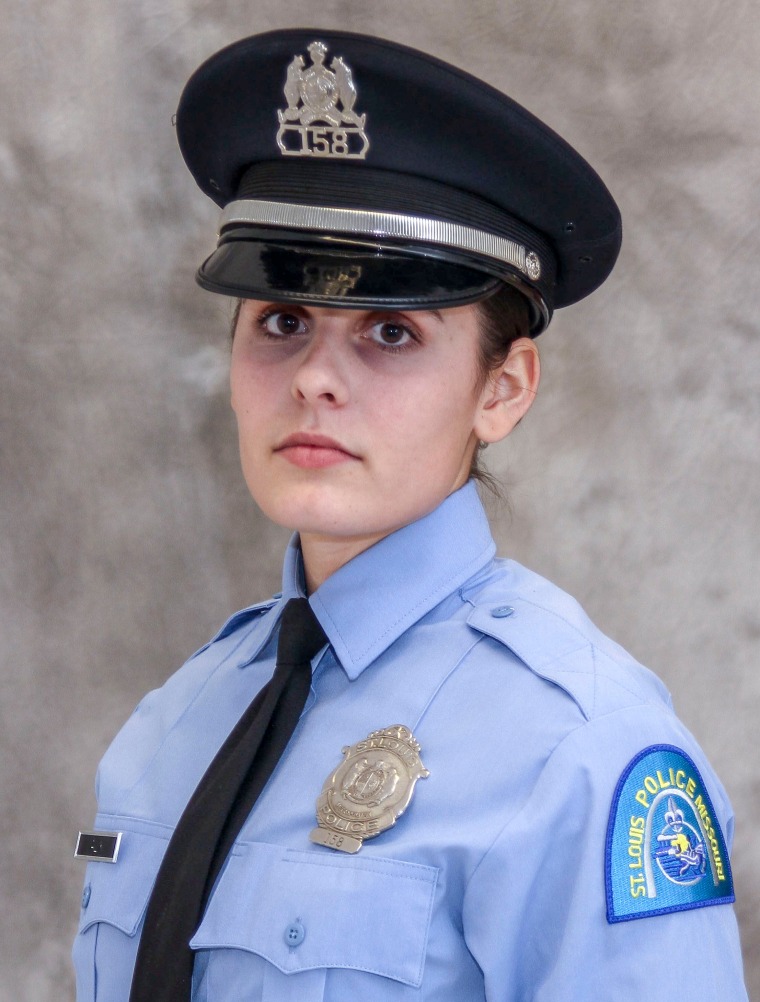 "We want justice for Katy, we want justice for Katy!" one of Alix's supporters shouted.
Hendren is under house arrest on a $100,000 bond.
Alix, Hendren and another on-duty officer were at Hendren's apartment in the early morning hours when they played a deadly game — pointing a loaded revolver, chambered with one round, at each other and pulling the trigger, police said.
Alix, 24, was shot once in the chest before she was rushed to St. Louis University Hospital, where she died a short time later.
In the wake of the shooting, St. Louis police Chief John Hayden told commanders to keep closer tabs on officers in the field and stay aware of their whereabouts.
Hendren was suspended from the force.