Two friends of a former New Hampshire prep school student on trial for rape charges testified Monday that the defendant told them he had sex with his accuser.
Owen Labrie, 19, has said he never had sex with his accuser and has pleaded not guilty three counts of aggravated felony sex assault, four counts of misdemeanor sex assault, endangering the welfare of a child and using a computer to lure her to meet him via email and Facebook.
Prosecutors argue that Labrie raped a 15-year-old freshman girl days before his graduation from the prestigious St. Paul's School as part of a ritual known as a "senior salute."
Related: Rape Trial Targets Sexual Culture at Elite N.H. Campus
A St. Paul's student, who is a minor and not being identified by NBC News, testified Monday that Labrie, who lived in his dorm, told him in a private conversation that he had sex with the girl.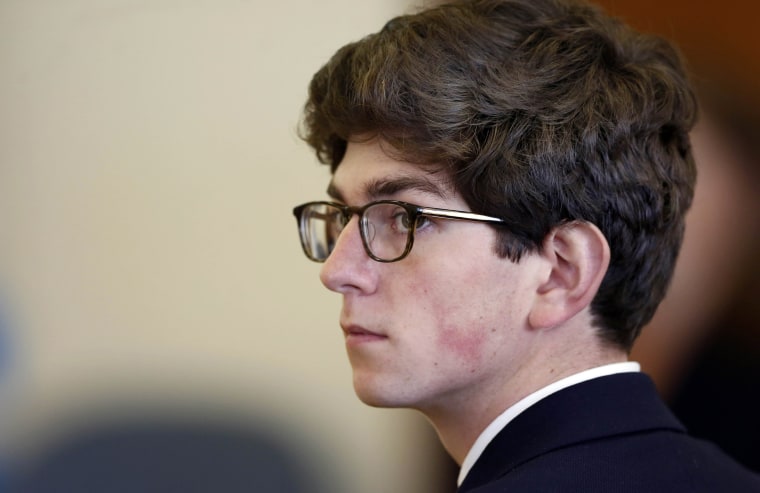 But the witness said that Labrie denied having sex with the freshman when in a group setting. "He played it off as if he didn't have sex with her," the witness said. "When we asked, he kind of, you know, said no but nodded his head yes."
Henry Kremer, who played soccer with Labrie, also testified Monday that the defendant "told me he had sex with" the accuser.
A roommate of Labrie's for three years, Andrew Thomson, said that Labrie also told him that he had sex with the teen.
Thomson also testified that Labrie had told him that he had "a crush" on the 15-year-old and believed she was a virgin.
Defense attorney Jay Carney asked Thomson if Labrie indicated the encounter was forced in any way. Thomson said Labrie made no mention of coercion.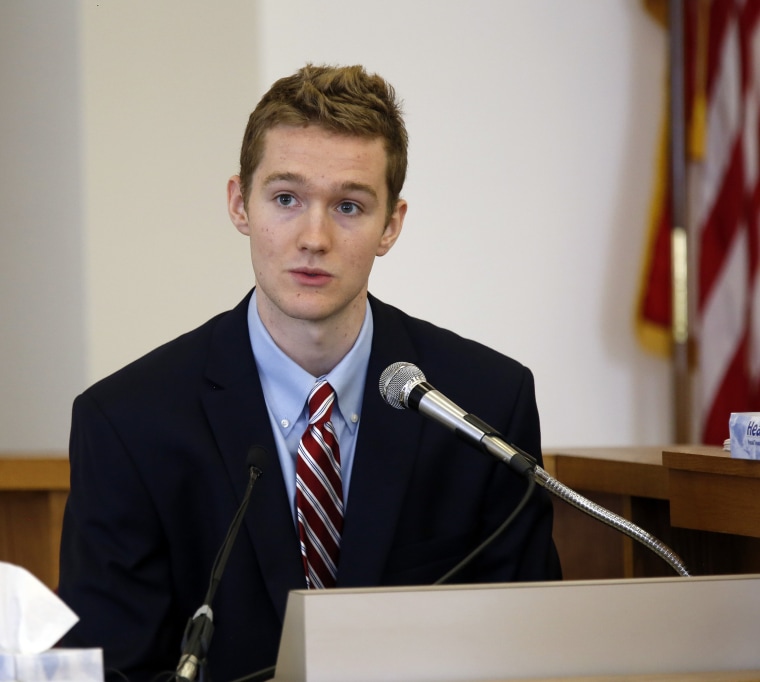 Labrie, a housing dorm prefect, or mentor, who said he planned to become a minister, maintains that he put on a condom when with the 15-year-old but then experienced a "moment of divine inspiration" and stopped himself from having intercourse with her.
The alleged victim testified Wednesday that the encounter quickly became aggressive and she felt that she had no power to object to his sexual advances. "I was raped," the girl said tearfully. "I was violated in so many ways."
Labrie is expected to testify in his own defense this week. Defense attorney Jay Carney said Labrie may be the only witness called because he feels he has made his case during the prosecution.