Starbucks will shut its more than 8,000 U.S. locations on Tuesday for an afternoon of racial-bias education for staffers, after video of the arrest of two black men at a Philadelphia store for trespassing kindled a national backlash against the company.
The coffee chain released a five-minute video preview of what 175,000 staffers can expect during the four-hour "conversation and learning session on race, bias and the building of a diverse welcoming company." At each coffee shop, the session will rely heavily on videos — including one hosted by rapper Common — as well as discussions among groups of three to five staff members and exercises in a workbook, Starbucks said.
Experts see the bias training as a good first step — but only if the effort doesn't stop at the end of the day on Tuesday.
"One of the things that Starbucks has made very clear, and I think it's critical to do so, is that this training has to be ongoing," Georgina Dodge, associate provost for diversity, equity and inclusion at Bucknell University, told NBC News. "The four hours will be important to set the stage, but I don't think we could expect someone to change their worldview in that amount of time."
Starbucks' training session, announced last month, comes after the arrest of two black men who were told to leave a downtown Philadelphia location of the coffee shop, despite their protests that they were customers who were waiting for a business associate before ordering.
The company-wide training will focus on a basic understanding of racial bias and its history in public spaces in the U.S. It's part of the company's vision of Starbucks as a "Third Place" where people feel as comfortable as they do at home or at work.
"This effort, and I'm going to call it an effort, it really appeals to the eternal optimist in me because what if this does become a space where discourse can be held?" Dodge said. "Because there aren't that many places like that in our society, where people can gather and have necessary conversations."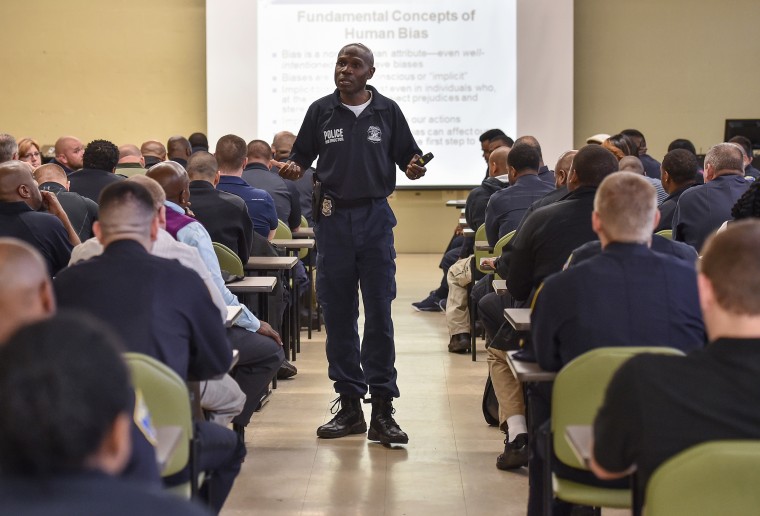 Dodge said last month that the video of the incident in Philadelphia, which was posted by another Starbucks customer, shows that "we all have hidden biases that are part of our inheritance as human beings."
All people have a "caveman bias" to run from what we perceive as danger, she said. "But we live in a different time than our caveman ancestors," Dodge continued. "We need to take the time to be more cognitive in our responses."
That is the guiding principle of bias training.
Pope Consulting, based in Cincinnati, runs implicit-bias training programs for corporate clients that last from two hours to three days. An afternoon "is enough time to make a dent, but the trick will be, what are you doing during that time and what are you going to do afterwards?" said Samir Gupte, the company's president and chief engagement officer.
During Pope Consulting's two-hour trainings, self-discovery exercises help participants realize that everyone has innate biases, Gupte said. The key is to acknowledge them and find ways to move forward.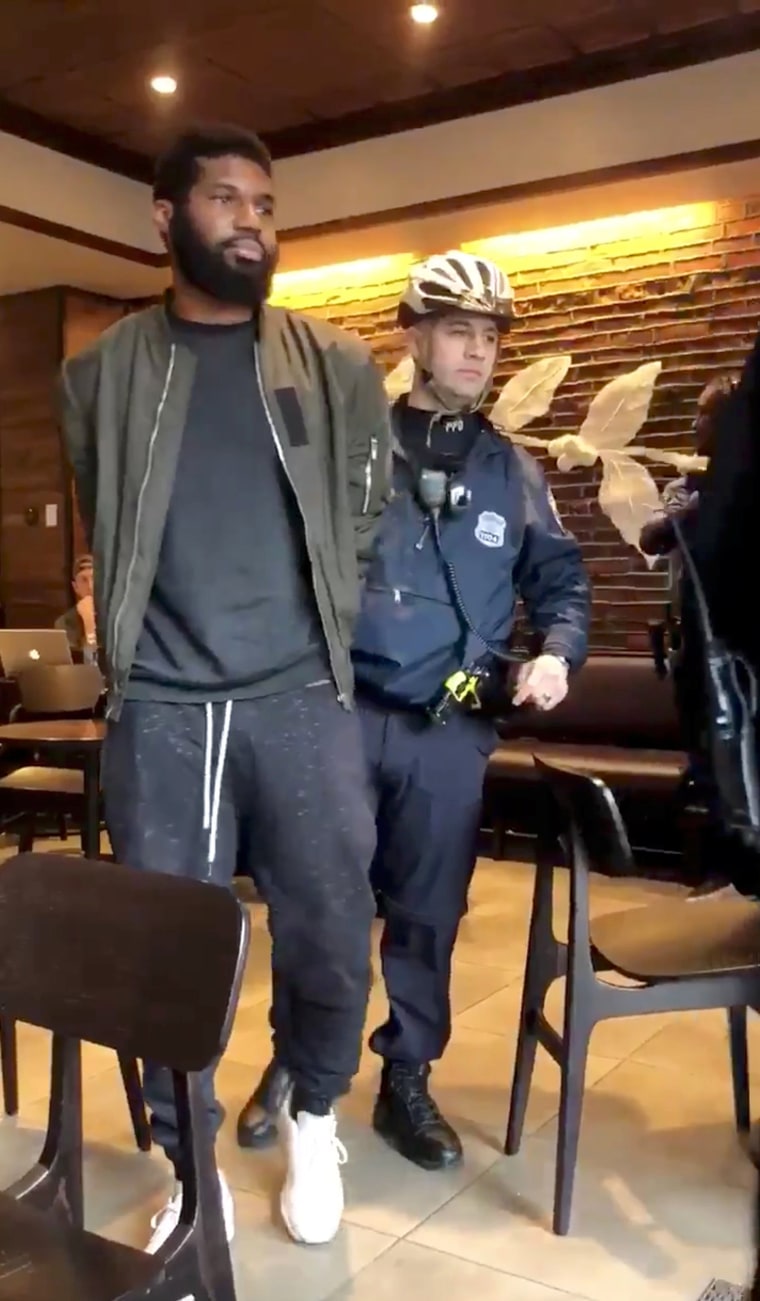 Bryant Marks, a professor of psychology at Morehouse College who is an implicit-bias trainer, said last month that Starbucks' training program must be one step in a longer-term strategy.
"It would have to involve ongoing conversations among the corporate leadership in particular," Marks said. "That's going to involve a deep dive on their ecosystem to see what they can do."
Potential steps could include ongoing meetings at the regional level, monthly emails from the CEO and regular employee training starting at the hiring stage, said Marks, who has consulted for the Los Angeles Police Department on implicit bias.
Critics, however, are not convinced that these training programs are effective to stop prejudicial behavior.
A 2015 study published in the Journal of Applied Psychology, for example, found that implicit-bias training could reinforce the stereotypes harbored by the participants. Last year, researchers from the University of Wisconsin–Madison and several other schools sifted through more than 400 studies and determined that techniques that require participants to accept innate biases often don't translate to changes in behavior.
Input on the Starbucks curriculum came from a team that includes Bryan Stevenson, founder and executive director of the Equal Justice Initiative, a nonprofit based in Montgomery, Ala.; Sherrilyn Ifill, president and director-counsel of the NAACP Legal Defense and Education Fund; Heather McGhee, president of Demos, a public policy think tank based in New York; former U.S. Attorney General Eric Holder; and Jonathan Greenblatt, CEO of the Anti-Defamation League.
Starbucks plans to make the curriculum available to the public as well as the company's licensed and business partners after the Tuesday training — a move that concerns Dodge, who warns that these programs need to be run by professionals to have the desired effect.
"Our hope is that these learning sessions and discussions will make a difference within and beyond our stores," Rossann Williams, Starbucks executive vice president of U.S. retail, wrote in a note to all U.S. partners last week.
A number of Fortune 500 corporations, including Google and Coca-Cola, have organized similar training for their employees in recent years. But implicit bias in the workforce is a problem that the experts say more companies need to address.
Applebee's, for example, fired three employees and issued an apology over a Feb. 9 incident at an Independence, Mo., restaurant involving the racial profiling of two African-American customers who were falsely accused of not paying their bill.
"This afternoon of training is a gesture that will help some people understand the concept of implicit biases," Dodge said of Starbucks' plan. "But much, much more needs be done."