Starbucks recalled a coffee press after receiving reports that people had suffered lacerations or puncture wounds when the top knob broke off.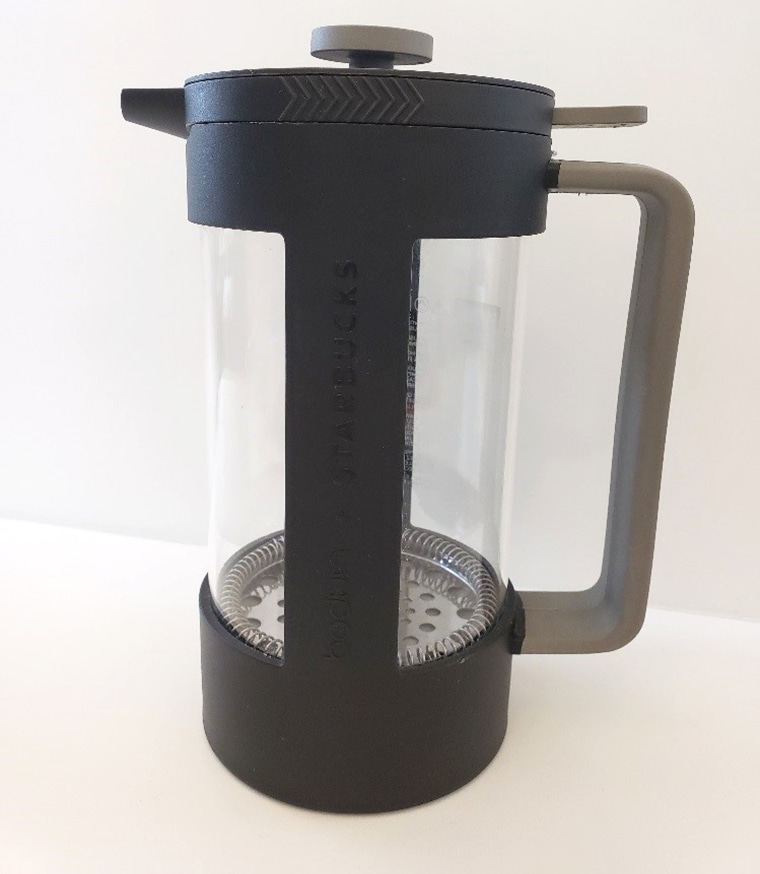 The plunger knob on more than 260,000 Bodum + Starbucks Recycled Coffee Presses sold in the U.S. and Canada "can break and expose the metal rod, posing a laceration hazard," according to Starbucks and the U.S. Consumer Product Safety Commission.
Eight people in the U.S. and one in Canada have reported the knob breaking off, resulting in injuries, according to Starbucks, who announced the recall on Wednesday.
The French press was sold in stores and online between November 2016 and January 2019 and has a product number of 011063549.
Starbucks' statement said that people should immediately stop using the press and call for instructions on how to receive a store credit refund. They added customers will not be able to return the coffee press in stores.