The State Department on Tuesday warned Americans traveling to Europe about risk of terror attacks over the summer.
"The large number of tourists visiting Europe in the summer months will present greater targets for terrorists planning attacks in public locations, especially at large events," the State Department said in a travel advisory.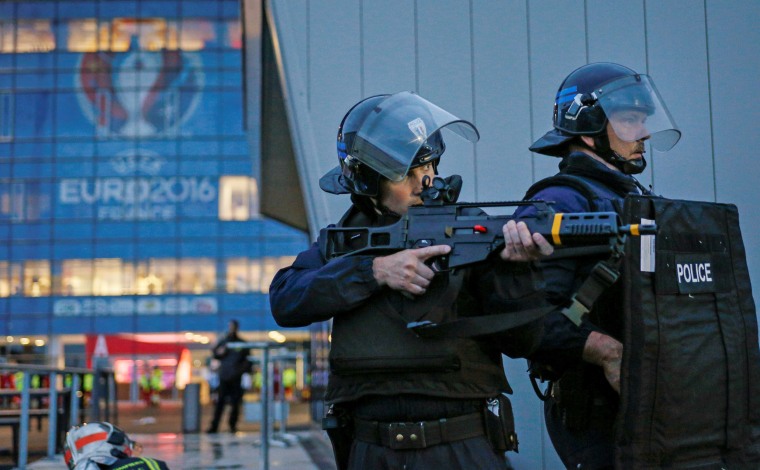 It pointed to two events in particular — the Catholic Church's World Youth Day in late July in Poland and the European Soccer Championship, which France will host from June 10-July 10 — as potential targets.
France has been under a state of emergency since deadly terror attacks across Paris in November 2015 left 130 people dead.
Related: France's Terror Test-Run Didn't Go Exactly to Plan
The country's spy chief told lawmakers that spooks were aware ISIS is planning more attacks — "and that France is clearly a target."
While the head of security for the soccer championship told NBC News it was "impossible" make any event 100 percent safe from attacks, officials have refused to postpone or relocate the tournament.
The State Department noted that European authorities "continue to take steps" to assure safety and disrupt terror plots, adding that it was working closely with its allies to "identify and counter" any threats.