The brother of Stephon Clark, the unarmed African-American man killed in a hail of police bullets in Sacramento, California, shut down a City Council meeting Tuesday by delivering a profanity-filled complaint about the city's treatment of minority residents.
The young man, Stevante Clark, approached the council dais about 20 minutes into a special community meeting that was called to address the police shooting of his brother on March 18. Police said two officers fired 20 rounds at Clark, who was found to be in possession of a cellphone, not a weapon.
Stevante Clark hopped onto the council dais as he and members of the audience chanted his brother's name, interrupting Councilman Larry Carr. Security officers surrounded him and appeared to try to lead him from the scene, only to have audience members yell out, "Let him speak!"
Eventually, Clark made his way to the public microphone in the middle of council chambers, yelling, "Shut the f--- up" at council members or staffers and audience members who wanted him to be quiet.
Once he was at the microphone, Clark repeatedly asked the audience, "Do you love me?" to shouts of "Yes!"
"If you really love me ...," he said before stopping for a moment. Then: "My brother just got shot."
"The mayor and the city of Sacramento have failed, you hear me?" Clark continued. "Rent is too high. The gang-banging has to stop. The poverty is uncontrollable."
Clark criticized Mayor Darrell Steinberg by name, saying, "He has no emotion," before adding, "The cops want to kill me because I know they're probably sick of this s--- right now."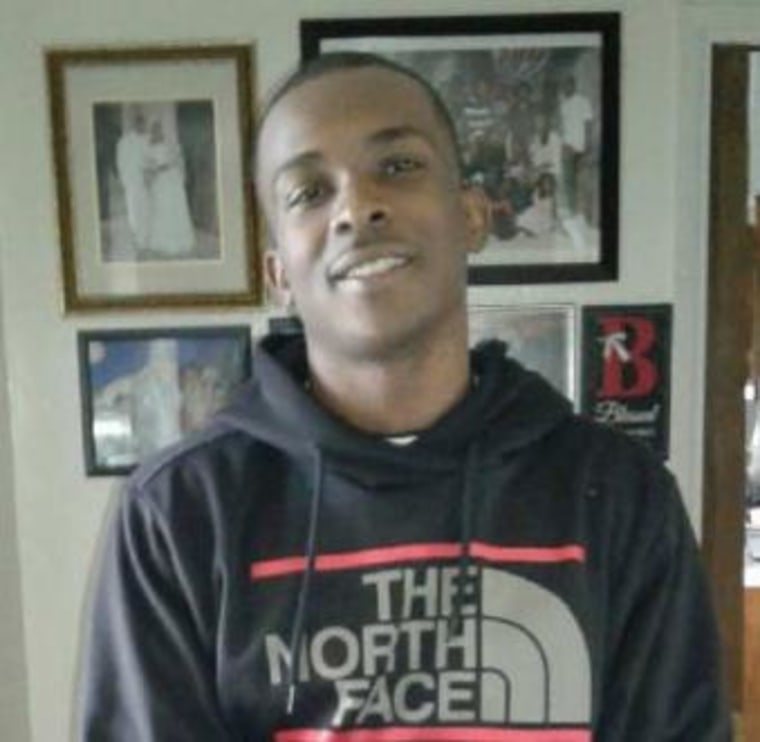 Clark criticized the news media, which have flocked to Sacramento since his brother was killed, accusing them of seeking to "exploit our pain."
Speakers at the meeting were given five minutes to speak, and Clark's allotted time expired as he was saying, "If you're not black, you're white." At that point, Steinberg called a 15-minute recess, and the council left the chambers.
Council members eventually returned and continued the meeting. By then, the crowd of protesters had made their way to Golden 1 Center, where the Sacramento Kings basketball team plays its games. For the second time in a week, the protests temporarily closed the arena, just as they did on Thursday, NBC affiliate KCRA reported.
Stephon Clark, 22, the father of two children, was killed by officers responding to reports that a man was smashing car windows on the night of March 18.
The police department released video from the officers' body cameras, which showed them chasing Clark, cornering him in a backyard and firing 20 shots at him.
The video captured officers saying they believed that the suspect was armed. No weapon was found.