A Florida man is charged with making a violent written threat after school officials found a rudimentary drawing of a gunman shooting people outside a burning school on a kid's homework, authorities said.
The man, Robert Paul Alexander Edwards, 33, of Mexico Beach, Fla., was arrested Friday on a charge of making a written threat to kill or do bodily injury, a second-degree felony, Gulf County Sheriff Mike Harrison said Monday.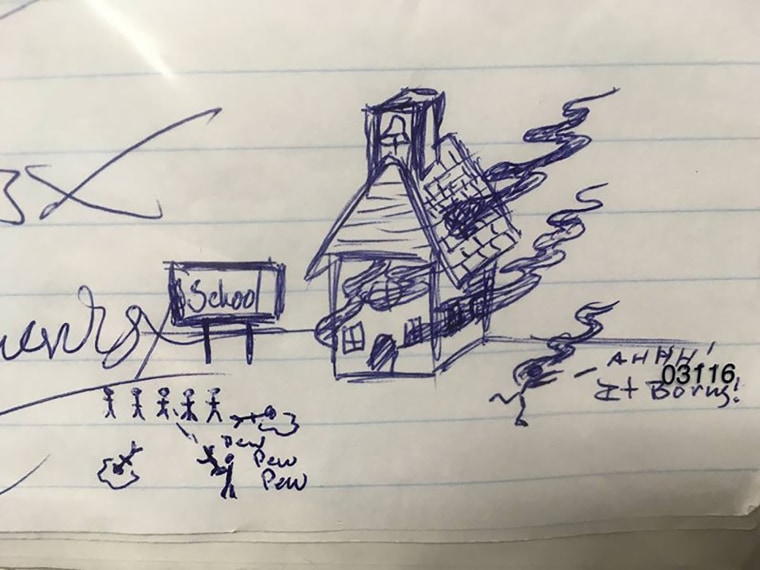 Edwards is being held on $150,000 bond pending a Jan. 2 hearing in Gulf County Circuit Court. If he is convicted, he could face as long as 15 years in prison and a fine of $10,000.
Harrison said he had no reason to believe that Edwards intended to carry through on the implied threat, which staff found in the homework of a student at Port St. Joe Elementary School in the town of Port St. Joe.
But, he said, "Our country has been affected one too many times with horrific school tragedies. We take matters like this very seriously."
The student wasn't identified.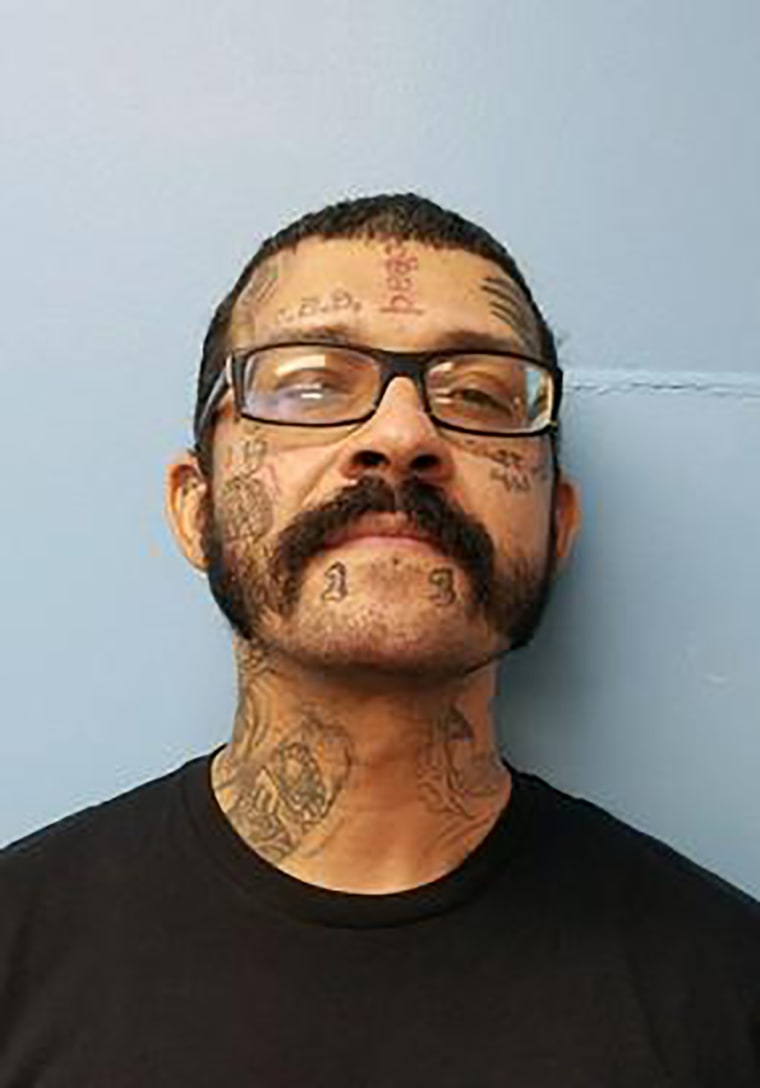 The blue-and-white drawing depicts a school building in flames and a person shooting several other people, with two more people lying on the ground in what appear to represent pools of blood. The words "Pew, Pew, Pew" are written next to the gunman.
Authorities said the investigation determined that it was Edwards who drew the image, not the student.
"This action was perceived as a potential threat and immediate action was the only recourse," Gulf County Schools Superintendent Jim Norton said in a statement to NBC affiliate WJHG of Panama City. "These matters will never be taken lightly and they may not be simply considered erring on the side of caution."
No further information was immediately available. Edwards doesn't appear to have a criminal record in Florida, and no attorney was listed in county case records.