Water-logged Californians will have to endure several more days of rain, as new storms line up in the Pacific to pound the state with unprecedented precipitation, forecasters said Thursday.
The Bay Area and Central Coast have been particularly hard hit, with rain falling on San Francisco for 15 out of 18 days from Christmas through Wednesday.
Oakland International Airport, a focal point of the nine-county San Francisco Bay Area region, has received almost a year's worth of rain in just the past 3 1/2 months.
From Oct. 1 through Wednesday, that neighborhood of East Oakland received 17.85 inches of rain when a normal year accounts for 18.7 inches of rainfall.
The death toll from the series of atmospheric rivers that have soaked the state since last month climbed Thursday to 21, according to an NBC News tally.
Among the most recent fatalities were two men found dead at a home in Sea Ranch, a coastal community a few hours north of San Francisco, the Sonoma County Sheriff's Office said.
Their causes of death were unclear but a spokesperson for the sheriff's office said that the Governor's Office of Emergency Services was tracking the deaths as storm-related.
The governor's office said Thursday that it had asked the White House for an expedited declaration of a major disaster in the state, a request that could free up assistance for people hit hard by the storms, which are expected to continue through next week.
"Due to the sustained force and longevity of this Atmospheric River event, there are multiple cumulative and compounding effects, which have already strained and overwhelmed local, tribal, and State resources," the governor's office said in a news release.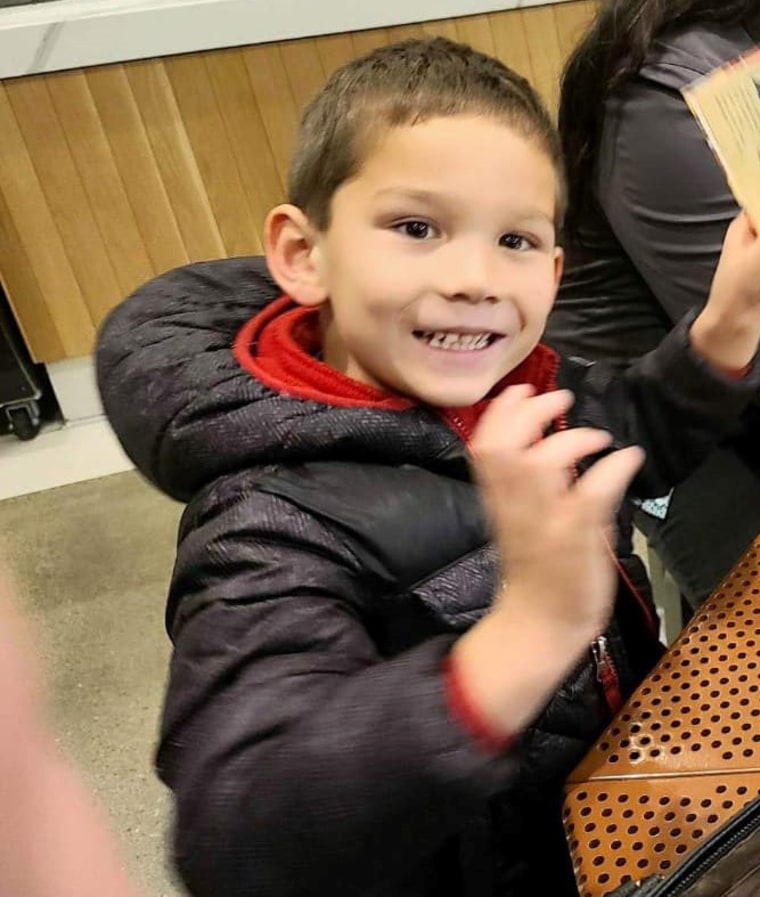 In Monterey County, Sheriff Tina Nieto evoked native son John Steinbeck as she pleaded with residents to heed evacuation orders and stay clear of the Salinas River, which is expected to top its banks Thursday night. Such flooding could turn the area into an island, potentially isolating the Monterey Peninsula, home to its namesake city, Pebble Beach, Pacific Grove and Carmel-by-the-Sea.
Steinbeck "talked about, it's not a pretty river, but it's our only river here in the Salinas Valley," she said. "During the wet weather, the river can become very dangerous, but during the dry season, it can just become sand bars."
"I think our public forgets that," she added.
To the south, in San Luis Obispo County, rescuers continued their search Thursday for 5-year-old Kyle Doan, who was swept away by floodwaters on Monday.
Kyle was being driven to kindergarten by his mother when they hit a rainwater-filled dip in the road and their car was swept off its wheels.
"Every day gets harder, because we just don't have answers," the boy's father, Brian Doan, told NBC News on Wednesday. "It is what it is."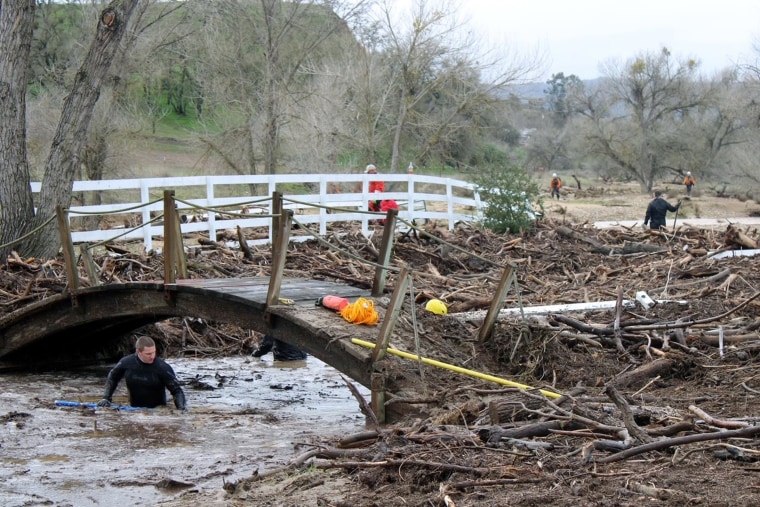 A brief respite from the rain Thursday will be temporary as three new systems are lined up in the Pacific Ocean and moving toward California in the coming days.
The first storm is due to hit the far northwest corner of California and coastal Oregon and Washington on Thursday and continue through Friday.
A second system could affect the entire state on Saturday and Sunday.
And a third storm could be the strongest of the set and hit the state Sunday night and last through much of Tuesday, bringing high wind gusts and rainfall. Much of California will receive an inch to 4 inches, with some pockets being struck with up to 8 inches in this time frame.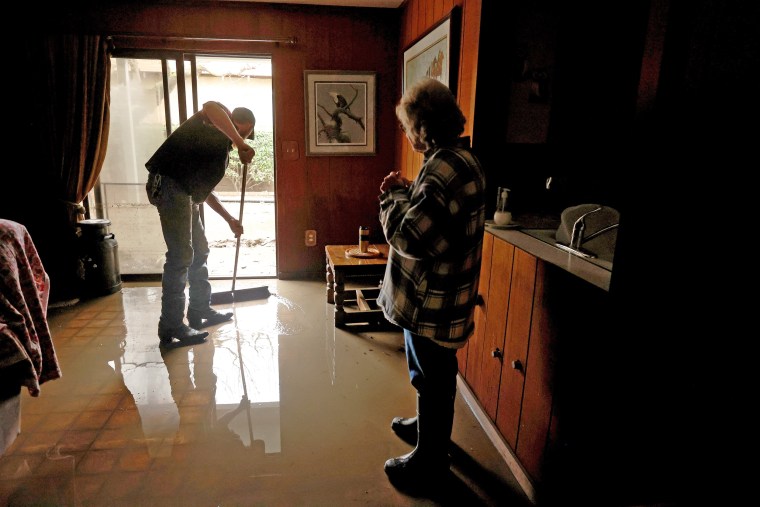 The state's Office of Emergency Services has positioned "swift water resources and firefighting personnel statewide as a series of severe winter storms continue to impact California," the agency said in a statement on Thursday.
State officials urged Californians to be ready for mudslides that could even make staying in their homes unsafe.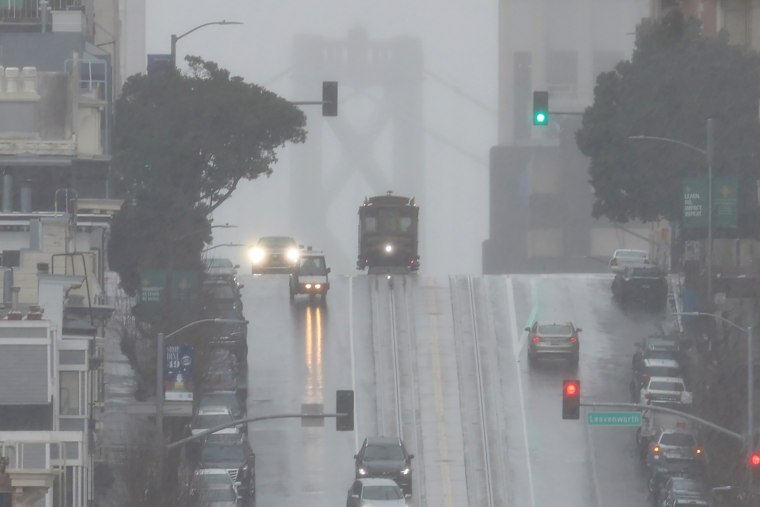 "With a brief lull today across most of California, another strong winter storm resumes on Friday with significant rainfall and snow and extends through the weekend," the agency said.
"The public is urged to be on the lookout for potential flooding and mudslides in areas recently burned by wildfires. A debris flow can take homes off their foundations and carry items such as vegetation, large boulders, and cars."