A Virginia man died on Saturday when a tree crashed onto his home on Saturday night as powerful summer storms swept through Maryland, Virginia and Washington, knocking out power for more than 200,000 people.
"Prince William County Police Department is currently investigating the death of a 43-year-old man possibly related to storms that moved through the area which caused a tree to fall on a home," Prince William County Police Department said in a statement on X, the website formerly known as Twitter. 
They added that the cause of death was not confirmed. 
Later, the victim's wife told News 4 Washington, an affiliate of NBC News, that her husband had been in the shower in their Dumfries home when the tree fell on their house around 5:30p.m.
Downed trees caused damage to homes and infrastructure across the area on Saturday. Washington D.C.'s fire service said on X Sunday morning that they responded to 317 storm related incidents between 5pm and 9pm Saturday. Photographs uploaded by the service showed trees rupturing car roofs and windows and blocking roads. 
The D.C. Metro also reported delays and damage to the Red Line due to downed trees in the Maryland suburbs of Silver Spring on Saturday.  
The National Weather Service put out severe thunderstorm warnings for parts of Virginia, North Carolina, Washington D.C. and Maryland on Saturday night. Windspeeds in Maryland and the Washington area reached up to to 80mph, the Washington Post reported.
Though weather was set to clear Sunday, the National Zoo remained closed to facilitate clear-up after the storm. 
Extreme storms on the East Coast followed a national heatwave that has swept from west to east in July. On Thursday, 60% of the U.S., or 200 million people, were placed under a heat advisory or flood warning or watch, according to the National Weather Service.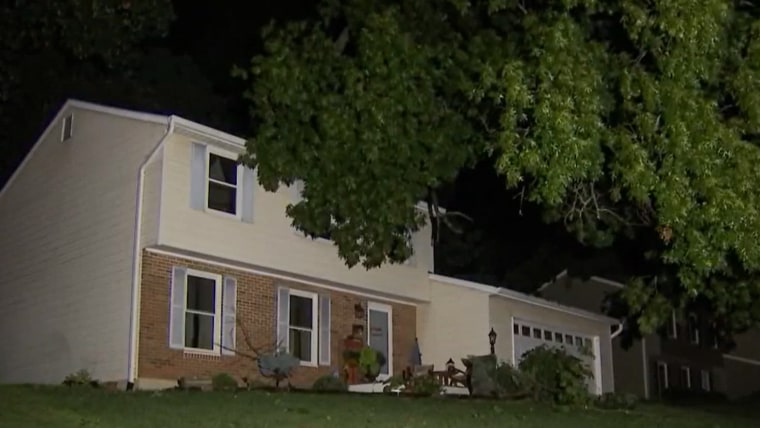 Dangerous heat engulfed the eastern half of the country Friday as high temperatures spread from the Midwest into the Northeast and mid-Atlantic, where many residents saw their hottest temperatures of the year. 
The excessive heat and extreme weather comes as the World Meteorological Organization and the European Union's Copernicus Climate Change Service declared July 2023 the hottest month on record last week.
Last month was also the hottest June ever. 
Scientists have long warned that climate change, driven by the burning of fossil fuels, by deforestation and by certain agricultural practices, will lead to more and prolonged bouts of extreme weather.
The Southwest U.S. and southern Europe have experienced concurrent, historic heat waves this July that would have been "virtually impossible" if not for climate change, according to a recent attribution study led by scientists who study the probability of extreme weather events.
Extreme weather has made headlines all summer. The country has endured smoke from record-setting Canadian wildfires, temperatures greater than 110F in the Southwest, and hot tub water conditions along the Florida coastline.