Ohio authorities dropped charges against adult film star Stormy Daniels, her lawyer said Thursday, just hours after the adult film star linked to President Donald Trump was arrested during a performance at a Columbus strip club.
"I am pleased to report that the charges against my client @stormydaniels have been dismissed in their entirety," Michael Avenatti, Daniel's attorney, tweeted.
Daniels, who claims she had an affair with Trump more than a decade ago and is suing the president, was arrested during a performance at Sirens Gentlemen's Club in Columbus on Wednesday night. She was charged with three misdemeanor sex-offenses. The White House has denied any affair.
Avenatti noted that the law under which she was charged applies to those who regularly perform at such clubs and that there was no evidence that Daniels had ever appeared there before.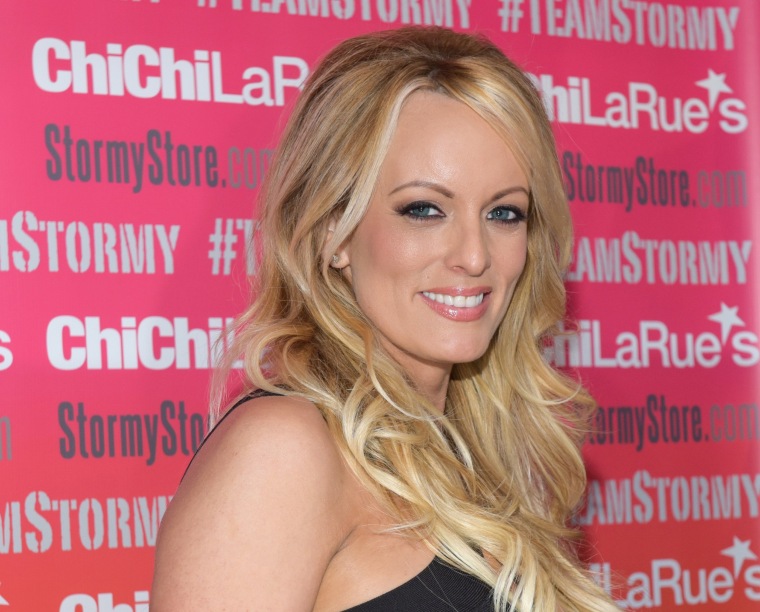 Columbus Police Chief Kim Jacobs appeared to agree with that assessment on Thursday evening, according to a statement released by the department. The chief said that vice officers working on Wednesday night believed they had probable cause to make the arrest but "one element of the law was missed in error and charges were subsequently dismissed."
Jacobs said that she accepted full responsibility for the mistake and that the matter would be investigated by the department's Internal Affairs Bureau.
"While the presence of vice officers at this establishment is reasonable, the motivations behind the officers' actions will be reviewed internally to ensure that our Core Values and duty to serve our community to the best of our ability continue to be the basis for our actions," she wrote.
Avenatti said that the Columbus Police Department had "a serious entrapment issue" and that, according to Daniels, multiple undercover officers, both male and female, initiated contact and asked her to touch them during her performance.
Avenatti said he is exploring potential legal action against the police department.
Earlier Thursday, the lawyer told NBC News that Daniels, whose real name is Stephanie Clifford, was touched in a nonsexual manner while on stage, but that she had been the victim of an elaborate "sting operation" by police.
"They asked her if they could place their face in between her breasts while she was performing on stage," Avenatti said, referring to the officers. "The undercover officers were female."
An Ohio law known as the Community Defense Act prohibits anyone who isn't a family member to touch a nude or semi-nude dancer.
The Franklin County Sheriff's Office later confirmed that Daniels had been charged with three misdemeanor sex offenses.
Avenatti said that undercover vice officers arrested Daniels after she was touched by the customer.
Daniels left the police station around 6 a.m. ET after posting $6,000 in bail, Avenatti told MSNBC, adding that he would enter a not guilty plea on her behalf and that she would leave the state Thursday afternoon.
NBC News reported in April that Daniels is cooperating with federal investigators as part of their criminal investigation into Trump's personal attorney, Michael Cohen.
Daniels has said she had sex with Trump in 2006 and that Cohen paid her $130,000 to keep the encounter secret shortly before the presidential election.
Cohen has said he made the payment. In May, Trump said Daniels was paid to stop "false and extortionist accusations" she made about a sexual encounter with him. Trump has forcefully denied the affair.
Daniels has filed two lawsuits against Trump, one to get out of a nondisclosure agreement she signed in October 2016 ahead of the November presidential election in exchange for the $130,000, and another for defamation.