Adult film star Stormy Daniels has filed a defamation suit against President Donald Trump for a tweet that said a forensic sketch of a man who allegedly threatened her in 2011 was "a total con job."
Daniels, whose real name is Stephanie Clifford, claims she had a sexual encounter with Trump in 2006 and was warned by an unidentified man to keep quiet about it five years later, after she gave an interview to a gossip magazine.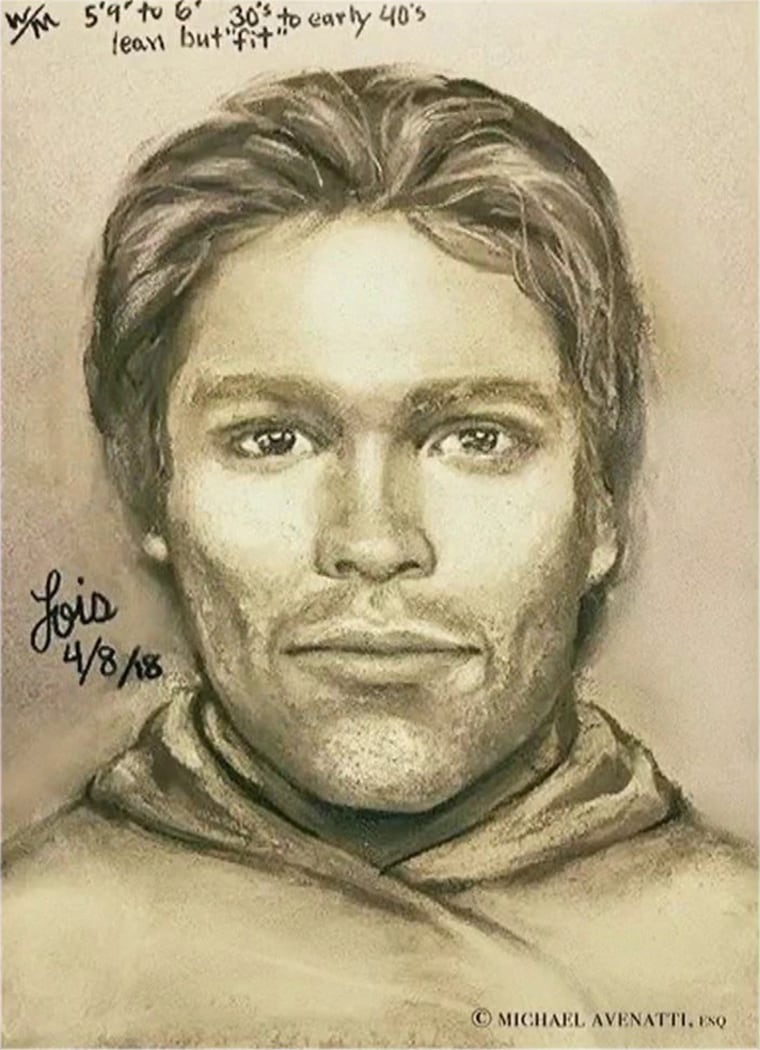 Earlier this month, Clifford worked with a forensic artist to create a sketch of the man she says accosted her in a Las Vegas parking lot, told her, "Leave Trump alone. Forget the story," and ominously suggested something bad could happen to her.
The lawsuit filed Monday in federal court in Manhattan centers on an April 18 post on Trump's Twitter account in which he reacts to another person's tweet about the sketch.
"A sketch years later about a nonexistent man," Trump's post said. "A total con job, playing the Fake News Media for Fools (but they know it)!"
The suit alleges Trump's comment amounts to an accusation that Clifford fabricated the threat and exposed her to ridicule and violent threats.
"Mr. Trump used his national and international audience of millions of people to make a false factual statement to denigrate and attack Ms. Clifford," the complaint says.
Trump's attorney had no immediate comment on the defamation claim.
Read Stormy Daniels' defamation lawsuit
Clifford's attorney, Michael Avenatti, said, "Regardless of who you are or what position you hold, you are not permitted to fabricate statements in an effort to deceive people. There are consequences for doing that."
The case was assigned to Judge Jesse Furman, who issued a summons for Trump on Tuesday. Furman, a former prosecutor who was nominated by President Obama, has been on the federal bench since 2012. He recently dismissed a harassment lawsuit against Harvey Weinstein by his personal assistant on the grounds that the court didn't have jurisdiction.
This is the second lawsuit that Clifford has filed against Trump. Earlier this year she sued him and his personal attorney, Michael Cohen, to dissolve a confidentiality agreement she signed days before the 2016 election in exchange for $130,000.
Last week, a federal judge put the earlier suit on hold for 90 days because Cohen is now under federal investigation in connection with the payment to Clifford.
The White House has said Clifford's allegations are false.
"I've had conversations with the president about this," Press Secretary Sarah Huckabee Sanders said in March. "And as I outlined earlier, that this case had already been won in arbitration, and that there was no knowledge of any payments from the president and he's denied all of these allegations."
Earlier this month, aboard Air Force One, Trump told reporters that he didn't know about the $130,000 payment to Clifford and said they should ask Cohen. Cohen has said that he paid the hush money out of his own funds and was not repaid by the Trump campaign or Trump Organization — though he has not explicitly said Trump himself didn't repay it.
Last week, during a live interview, Trump appeared to acknowledge that Cohen was representing him in the payment arrangement.
"He represents me like with this crazy Stormy Daniels deal, he represented me," Trump said in a phone call to "Fox and Friends."
Clifford underwent a polygraph test in 2011, and the examiner concluded she was telling the truth when she said she and Trump had unprotected sex in 2006. She took the exam at the request of a magazine that interviewed her about the encounter but didn't publish a story about it at the time.
She contends the confidentiality pact she signed in 2016 is invalid because Trump didn't sign it. Lawyers for Cohen and Trump say the president was not a party to the agreement, so his signature wasn't required.