Bullying and a fight over the weekend led to a high school student in Matthews, North Carolina, shooting and killing his classmate in the hallway Monday morning before classes, police said.
The shooter, 16-year-old Jatwan Cuffie, was arrested and charged with first-degree murder after he allegedly opened fire on Bobby McKeithen, also 16.
Matthews Police Chief Clark Pennington said Cuffie is being charged as an adult, and is currently being held without bond.
McKeithen was rushed to the hospital where he died from his injuries, the Matthews Police Department said.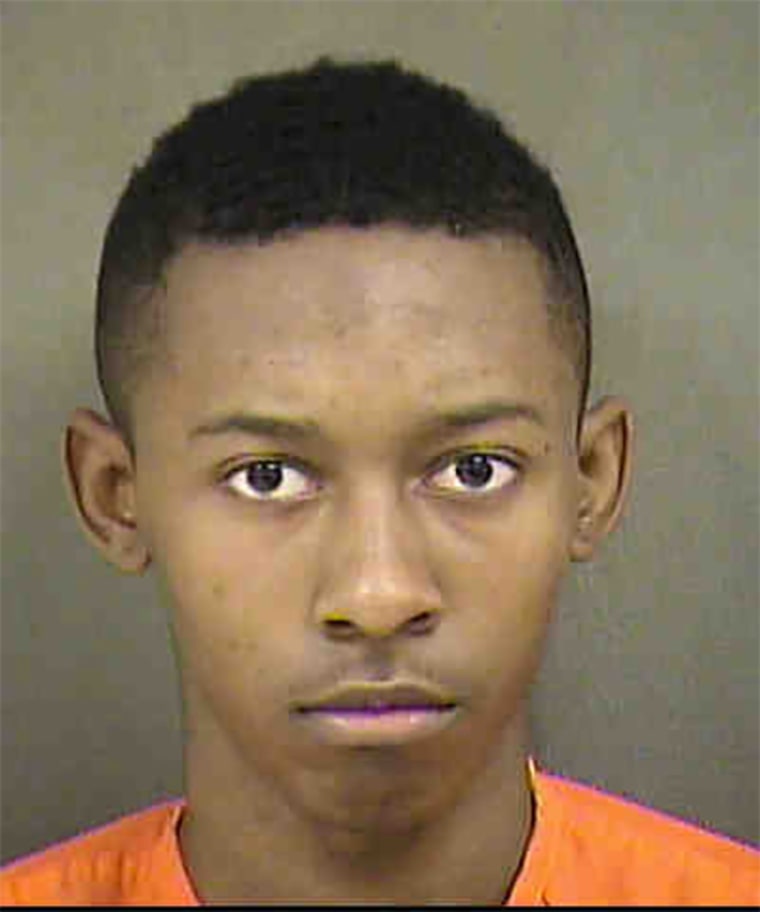 Charlotte-Mecklenburg Schools Superintendent Dr. Clayton Wilcox declined during a news conference Monday afternoon to elaborate further who was being bullied.
Captain Stason Tyrrell told reporters that Cuffie and McKeithen got into an altercation over the weekend and the incident carried over to school.
The shooting happened around 7:15 a.m. ET in a crowded hallway outside of the cafeteria at Butler High School in Matthews.
A school resource officer was the first on the scene and found McKeithen suffering from gunshot wounds. A teacher inside the school was able to alert officers that they were with the shooter and he was ready to surrender and admit what he'd done.
Cuffie was in custody about seven minutes after the first 911 call came in, police said.
"We are incredibly saddened that we had a loss of life on one of our campuses," Wilcox said. "And what makes it doubly worse is it was one of our students who was the shooter."
North Carolina Superintendent Mark Johnson said in a statement on Facebook that he was "heartbroken" over the shooting.
"We have contacted Charlotte-Mecklenburg authorities and will assist in any way we can, but of course our first thoughts are for the parents and other loved ones of the student who passed away. The safety of our students is paramount," he said. "This is a sad day for all of North Carolina, and we must work together as a community to address these problems."
During a news conference Tuesday, McKeithen's family responded to reports that the teen was bullying Cuffie before the shooting occurred.
"We want everyone to know that the stories and rumors you have heard about Bobby being a bully are not true," a spokesman for the family said. "Countless friends and teachers have spoken out and said that that is not, nor has ever been, known as a bully. Bobby was truly a light in our eyes. ... He is already greatly missed by family and friends."
The school was on lockdown as a result of the shooting, and students were told to stay in their classrooms. Charlotte-Mecklenburg Schools later issued a statement on Facebook saying the lockdown was lifted and there was no immediate danger on campus.
Wilcox said classes were canceled on Tuesday.