Jennifer Wright, a former Marine Corps officer who teaches grade schoolers in the California desert, had a dream. She wanted to get her doctorate in education while her two elderly parents were still alive — and while continuing to teach the low-income students she felt really needed her.
Six years after enrolling in a distance learning program with one of the nation's best-known for-profit schools, however, Wright, 51, still doesn't have her degree. She has exhausted the GI Bill benefits she earned from serving 16 years in the military and is $224,000 in debt.
"I feel like I've wasted six years of my life," said Wright, "and I owe more than my house is worth."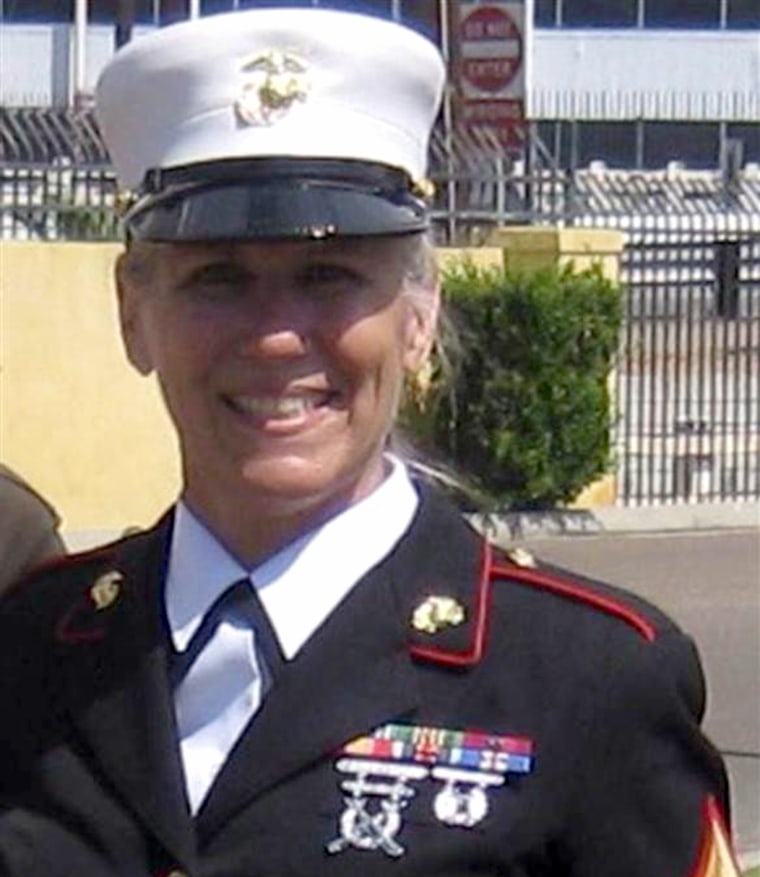 Wright is now suing Walden University, whose parent firm once had Bill Clinton on the payroll and was featured in an NBC News investigation earlier this year, for allegedly misleading students about the time and money to required to obtain advanced degrees online. She and four other plaintiffs allege in a class action suit that the distance learning company misrepresented how long it would take to complete a degree, and prolonged their enrollments for years with constant staff turnover and changing study requirements — until they were left hundreds of thousands of dollars in debt and still short of a degree. Her suit is the second filed by former and current students against Walden and its parent corporation, Laureate Education, since NBC began reporting on the company earlier this year.
Wright also wants to know why Walden came to Barstow, California, to recruit students. Walden set up a booth at a back-to-school rally in the town, where more than a quarter of the population lives under the national poverty line. She and one other woman signed up. "They saw the town, they saw the schools that are awful," she said, referring to a lack of resources in her district. "They came to this town to do it to these people."
"Do they think we are suckers? I guess I had that sign on my forehead."
Related: Hillary Blasts For-Profit Colleges, But Bill Took Millions From One
Walden is the U.S. flagship of Laureate Education, which paid "honorary chancellor" Bill Clinton $17.6 million over five years before he stepped down in 2015 just ahead of wife Hillary Clinton's presidential campaign run.
Laureate bills itself as "Here for Good" and "the biggest university network in the world," and made about $4.3 billion in revenue last year. The bulk of Laureate's revenues come from their international schools; the company has about 800,000 students in more than 70 schools in 30 countries.
In August, NBC News aired a report on Walden, drawing on interviews with some two dozen former and current students who felt victimized by its practices and were saddled with large student loans. A 2015 study found Walden students had one of the highest debt loads of any school in the U.S.
Related: For-Profit Walden University Put Under Review
While a 2012 Senate investigation of for-profit schools described an "enrollment driven culture" at Walden, it also concluded that the school was "perhaps the best of any company examined" and that its "students are faring well."
Experts say that for-profit schools have led to skyrocketing student loan debt. Today, Americans owe about $1.2 trillion in outstanding student loan debt.
"They're disproportionately responsible for the amount of debt out there," said Dr. Kevin Kinser, head of Penn State's Department of Education and Policy Studies. "They are extremely reliant on student tuition as their sole source of revenue and at the same time extremely reliant on federal financial aid, in particular federal student loans."
A 2015 Brookings Institution study found that by 2014, students who last borrowed at Walden had racked up $6.1 billion while at Walden, the fifth largest amount of debt of the more than 3,000 schools in the report.
A 2015 study by the Center for American Progress found that Walden students received the most federal graduate loans in the 2013-2014 academic year, with over $756 million. The 2012 Senate investigation found that over 70 percent of the school's revenue came from federal financial aid programs.
In October, two law firms filed a suit against Walden in the Southern District of Ohio on behalf of lead plaintiff LaTonya Thornhill, a former graduate student at Walden. Attorney Paul Lesko said Thornhill, who was a doctoral student in management from 2011 to 2015, reached out after the NBC News report aired.
That same month, the state Office of Higher Education in Minnesota, where Walden is based, launched a review of online Ph.D programs at the school.
Lesko is also representing Wright, and filed suit of her behalf Thursday in Minnesota.
"After filing LaTonya Thornhill's suit in Ohio, we were contacted by many other Walden doctoral students who shared their experiences with us. Those conversations were the impetus for this lawsuit," said Lesko.
"Do they think we are suckers? I guess I had that sign on my forehead."
"At its heart, this lawsuit is not complex; it's really a consumer fraud claim. We allege Walden promised X, knowing it would not deliver X. We think the fact that the Trump University litigation was settled supports our case. Like our case, the Trump University case alleged promises were made, but not delivered."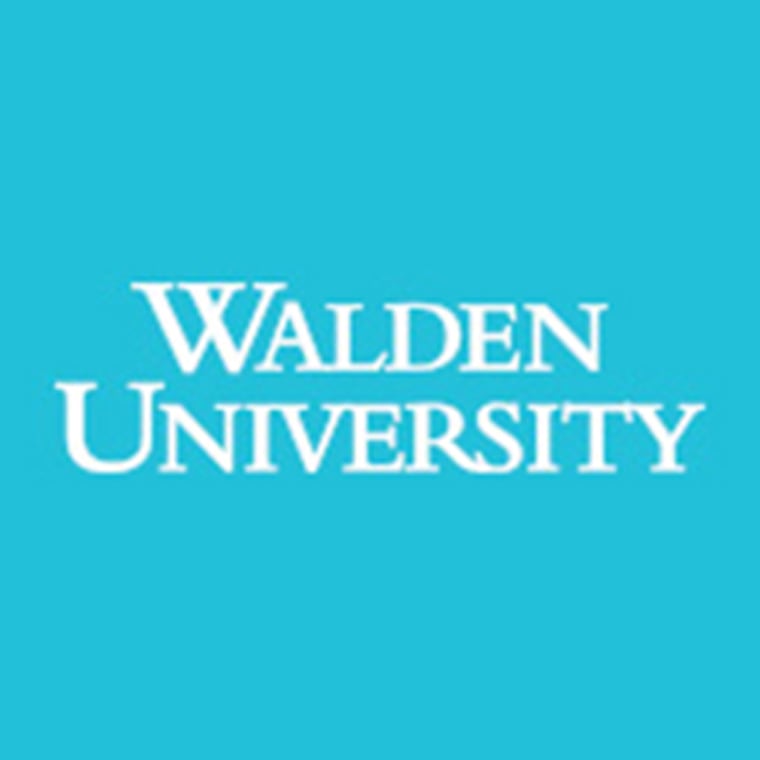 In a statement, a Walden spokesperson said, "We are sorry to hear about [Wright's] experience as we take the concerns and experiences of our students very seriously.
"While we can't comment on pending legal matters, our top priority at Walden University is the success of our students. As demonstrated by a recent Gallup survey, our graduates fare well comparatively, and are more likely to cite their degree as a factor in both promotion and salary increase than a nationally representative sample of graduate degree-level holders.
"Walden also takes its financial aid responsibilities very seriously and has worked hard over many years to be good stewards of federal financial aid. Our three-year cohort default rate of 6.7 percent is well below the national average."
Asked why Walden had recruited graduate students in Wright's hometown, the spokesperson said "Walden is interested in advancing the careers of teachers in higher-need areas. We are filling an important national educational gap to prepare qualified educators who can make a positive impact on student achievement."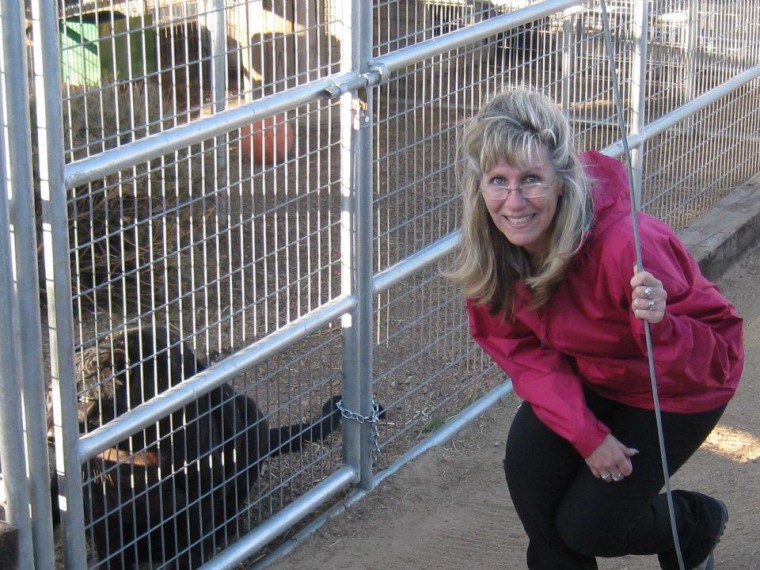 The Minnesota Office of Higher Education declined to comment on the suits filed against Walden.
Last year, Wright sought relief through a different avenue — she sent a letter to her local congressman, Rep. Paul Cook (R.-California), describing her situation and requesting "any type of help you and your office can provide."
Cook's office contacted the Department of Education, and got a response. "Unfortunately," said the agency, "our staff has reviewed Ms. Wright's concerns and determined that the U.S. Department of Education does not have jurisdiction over matters of this sort."
After that answer from the federal government, Wright decided to join the lawsuit. "I can't sit idly by," she said. "This is total injustice."