A former Minnesota high school student disciplined over what he said was a sarcastic post on social media and later sued after he was forced to change schools has reached a settlement of $425,000, his attorney said.
Reid Sagehorn, now a freshman in college, was suspended last year after he jokingly replied to a post online questioning whether the then 17-year-old "made out" with a teacher with, "actually, yeah."
Sagehorn was threatened with expulsion and was forced to transfer from Rogers High School, where he was captain of the basketball team, to another school months before graduation, his lawyer said.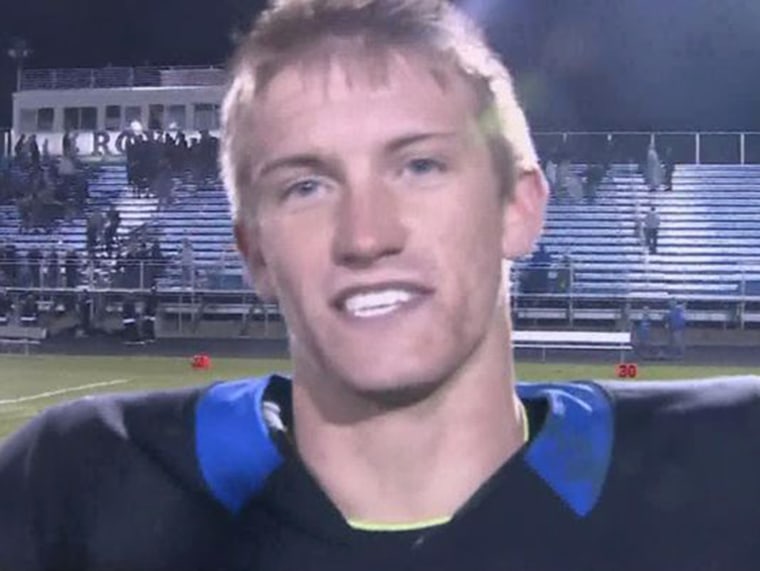 "Reid is very happy to have this matter behind him," Sagehorn's attorney, Ron Rosenbaum, said Tuesday night. "This never needed to be nearly as big a deal as the authorities made it out to be, so he's more than happy to move on with his life."
Sagehorn admitted the post was a mistake and tried to apologize to the teacher, but he was suspended for five days, and later 10 days, for violating school policy against "threatening, intimidating or assault of a teacher, administrator or other staff member," according to the lawsuit filed in U.S. District Court in Minneapolis.
Sagehorn sued the school district and school officials as well as Jeffrey Beahen, chief of the Rogers Police Department. Beahen was sued for defamation for suggesting the post could be a crime, according to the suit. No charges were ever filed.
Amy Mace, an attorney for the school district, told NBC affiliate KARE11 that the district did not admit any wrongdoing. The district's insurer will pay $325,000 and the city will pay $100,000, the station reported.
Rogers is a suburb of about 11,000 northwest of Minneapolis.