It's long been debated whether the Super Bowl is the biggest single driver of sex trafficking in the U.S., but the focus on football's marquee event may be disguising the extent to which other major public gatherings contribute to the problem, according to a first-of-its-kind study released last year.
The study by researchers at Carnegie Mellon University's Auton Lab, which was published in February 2016, examined patterns in more than 32 million online personals ads published around the time of 33 major public events in the U.S. and Canada since October 2011. By identifying "new-to-town" or "first-appearance" ads for female escorts and related services, the researchers sought to determine what percentage of the ads appeared to be linked to sex trafficking.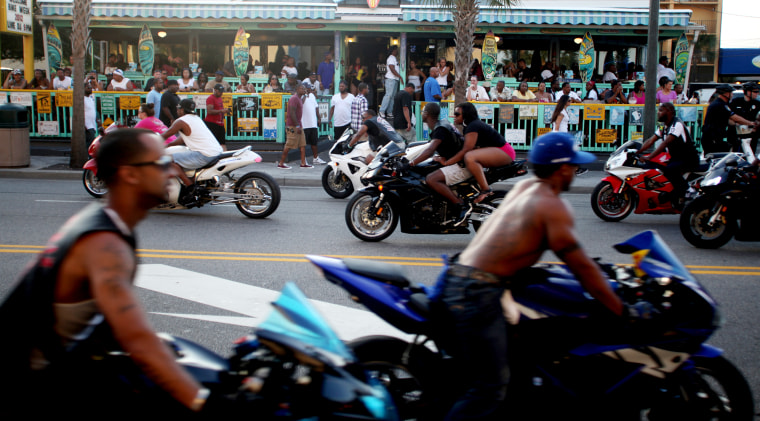 The results: While there was a considerable increase in the number of such ads surrounding the Super Bowl, other events like a Memorial Day motorcycle rally in Myrtle Beach, South Carolina, and various industry conferences had a bigger impact than expected, suggesting that resources devoted to combating the problem of forced prostitution have been misdirected.
Related: Flight Attendants Train to Spot Human Trafficking
"It is possible that lawmakers, researchers, law enforcement and first responders who overcommit to Super Bowl are missing other events or occurrences of large-scale activity related to sex trafficking," said Emily Kennedy, one of the report's researchers and CEO of Marinus Analytics, a startup that assists law enforcement agencies working on human trafficking cases.
Previous research has shown that traffickers and pimps use online classified services like Backpage.com to advertise their victim's sexual services. Thousands of revealing photos of young women in lingerie posted next to descriptions like "willing and ready to provide you with a great experience" are posted daily across the country.
Related: Backpage Pulls Adult Ads, Blames 'Censorship' After Report on Sex Trafficking, Prostitution
To the untrained eye, these ads are nothing more than escorts looking to offer services. But to law enforcement agents, keywords like "young" and "no pimps" can be indicators that the person in the photo is a trafficking victim rather that someone who knowingly entered the illicit trade.
One previous study surrounding the 2014 Super Bowl in New Jersey concluded that more than 83.7 percent of the ads screened likely involved sex trafficking victims, including 5 percent who were minors.
But last year's study suggested that an annual Memorial Day weekend gathering in Myrtle Beach, South Carolina, topped the Super Bowl in terms of "exceedance"— the percentage increase from the number of sex-related personals ads expected on a historical basis vs. the number actually recorded surrounding the event. It noted that similar significant increases in sex advertisements occurred at almost exactly the same time in prior years.
There are two motorcycle festivals typically held in Myrtle Beach at the end of May. The first is the Harley-Davidson Motorcycle Rally and the other is the smaller Memorial Day BikeFest, informally known as "Black Bike Week." Both attract hundreds of thousands of bikers to the coastal town.
Related: Invisible Boys: Inside the Push to Help Unseen Victims of the Sex Trade
FBI agent Julie Bitzels said she has seen a regular influx of trafficking activity during both events.
"I've had a couple cases where I've had girls go out there for bike week, and they've met pimps out there and then they kind of get into the prostitution scene," she said.
Myrtle Beach Police Spokesman Lt. Joey Crosby said the department has increased training for officers on human trafficking and joined a task force with state county agencies "to work together to try to identify the problem and also prosecute and arrest any offenders that we may identify."
Industry conferences also have a bigger impact on sex trafficking than expected, according to the 2016 study.
For example, the Oracle OpenWorld convention in San Francisco and the Consumer Electronics Show, NAB Show for the media and entertainment industries and CosmoProf cosmetics conference in Las Vegas all generated a large increase of online sex ads, the study found.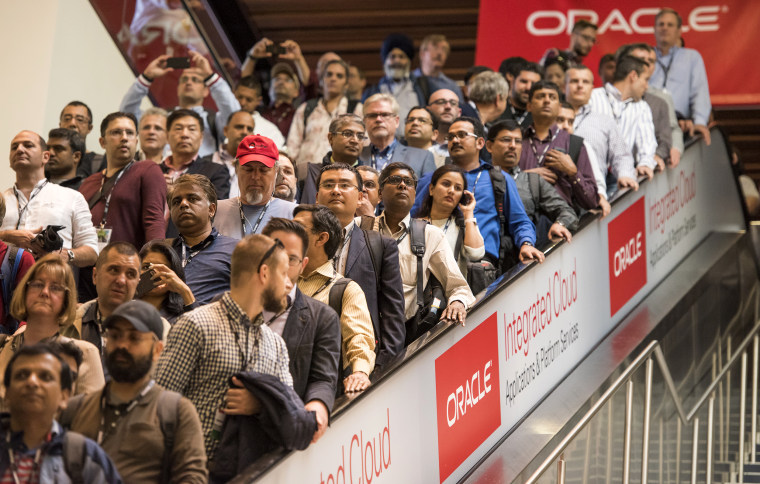 But one finding from the study was especially puzzling.
Data showed that the biggest unexpected increase in ad activity during the study period occurred on May 23, 2015, in Vancouver, British Columbia, when the incidence of "new-to-town" sex ads skyrocketed even though there was no major event occurring in the city. Kennedy said researchers had no explanation for the spike, but "hope to tease out some of these things" in a future study.
Related: New York State and Facebook Team Up to Fight Online Sex Trafficking
In the meantime, Kennedy said she hopes the study will open eyes about the extent of sex trafficking in the U.S.
"Because people care so much about this problem we can tend to maybe look at data in a biased way," she said. "It's important that we look at data and try to shed our assumptions about what we expect and actually pay attention to what the data is actually telling us."