A stunt performer at a Florida high school pep rally accidentally caught fire in front of hundreds of students on Thursday.
At least 20 students were treated for injuries after the chaos at Atlantic Community High School in Delray Beach, according to the local fire department. Eight other people, seven of them students, were hospitalized after breathing fire extinguisher dust, Delray Beach Fire Rescue Capt. Ed Beardsley told NBC station WPTV.
The performer, a fire-breather, suffered burns and was transported to an area hospital with serious injuries.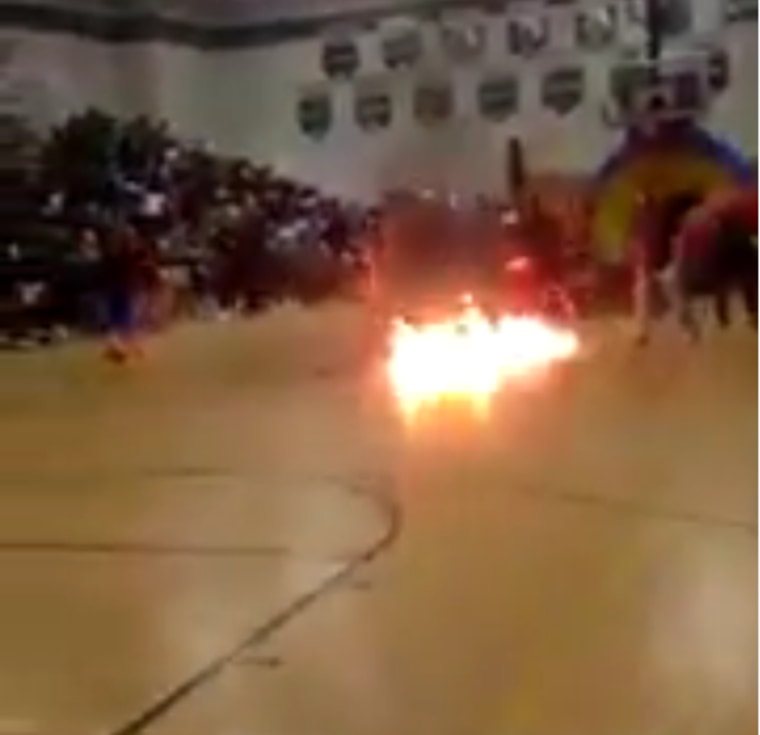 The Palm Beach County school district said the "seasoned performer" was hired to blow fire at the rally, an event meant to excited students ahead of the state's Standards Assessments exams.
The school district said there was not an explosion, despite the initial reports.
Parents of students who were injured were informed, and classes have resumed at the school. School district police are investigating the accident.