Eleven people reported feeling ill and three were taken to a hospital Tuesday after an envelope containing an unidentified substance was opened at Joint Base Myer-Henderson Hall in suburban Washington, officials said.
The fire department in Arlington, Virginia, where the facility is, said that the three hospitalized victims were stable but that their conditions weren't immediately available.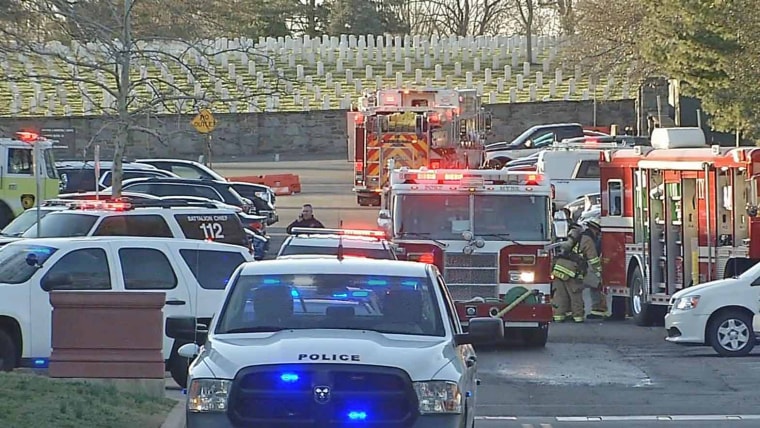 A gunnery sergeant opened the envelope, which was received at about 4 p.m. ET, the base said Tuesday night. People who were exposed reported symptoms including itchy hands and faces and bloody noses, a Marine official told NBC News. The building was evacuated immediately.
The Marine Corps said the FBI was assisting with the investigation.
Henderson Hall, the Marine Corps' headquarters company unit, is part of the Army-commanded multi-service facility, which is home to the Arlington National Cemetery Honor Guard.