Police in Coventry, Rhode Island, are looking for an understandably frustrated man who tried to rob a Subway sandwich shop but was foiled by two teenage clerks who did what teenagers do best — they ignored him.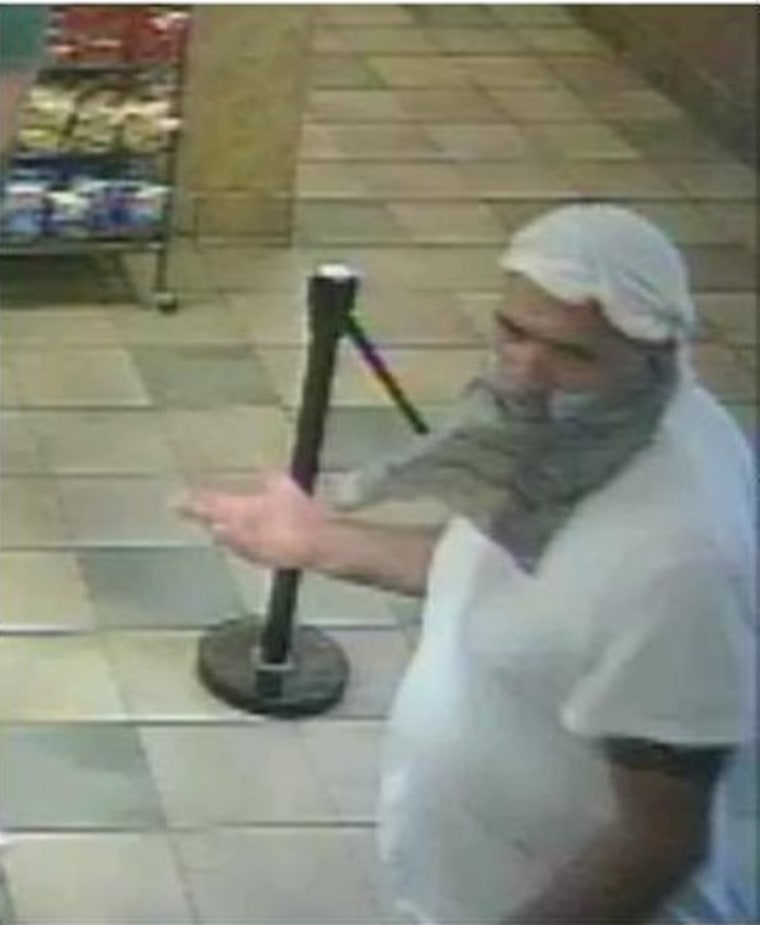 The man was described as being in his mid-40s to mid-50s, heavyset and wearing what appeared to be a white T-shirt tied to the top of his head with a tan plastic shopping bag, Coventry police said.
When he demanded money at the counter Tuesday, "the two teenage employees did not respond to the suspect," they said.
The man — who looks exasperated in security camera video of the incident — "became agitated and mumbled something under his breath as he walked out of the business," police said.
Police said Thursday a second man who was seen earlier at a liquor store with the suspect had spoken to investigators and wasn't considered a person of interest.