A suicide note found after a Florida woman killed her former partner's daughter cited a sermon the day before about biblical sacrifice, according to an arrest report.
Kimberly Dawn Lucas, 40, of Jupiter, Fla., is accused of killing 2-year-old Elliana Lucas-Jamason and of attempting to kill the child's 10-year-old brother Ethan on Monday.
The girl's body was found in a bathtub full of water. Lucas had attempted to give the children an anti-anxiety drug, according to the arrest record, NBC station WPTV of West Palm Beach reported.
Lucas is charged with first-degree premeditated murder and unpremeditated murder during a felony. She was initially hospitalized on Monday but later moved to the Palm Beach County Jail, where she was being held Thursday without bond, according to jail records.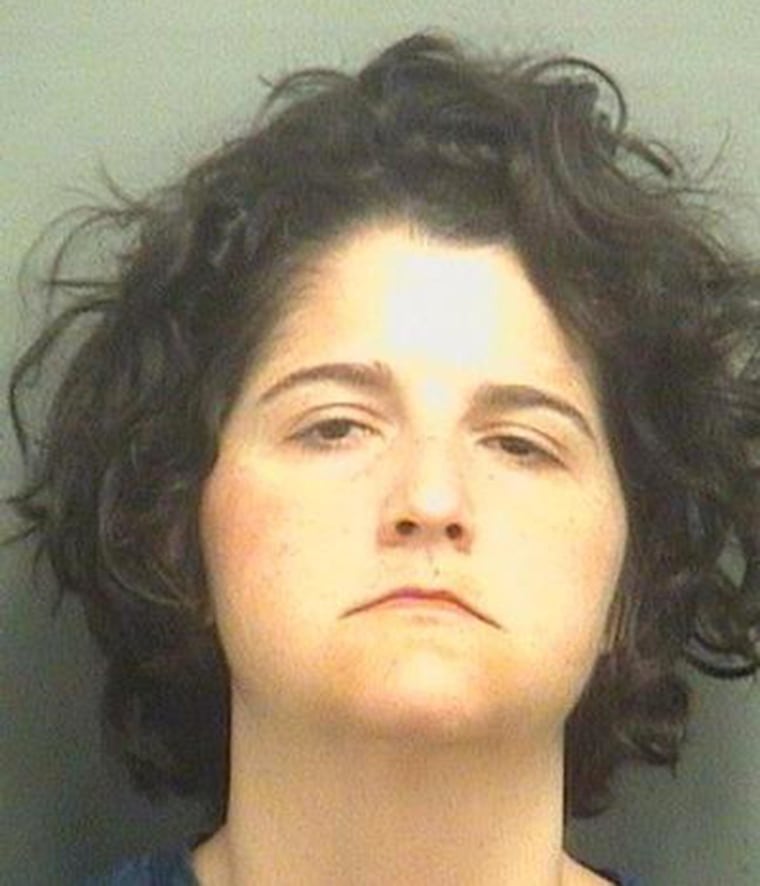 The arrest report says a suicide note found on a laptop at the scene references a sermon given Sunday by Pastor Lea Brown of the Metropolitan Community Church of the Palm Beaches, WPTV reported.
The sermon focused on the story in Genesis in which God calls upon Abraham to sacrifice his son Isaac, then stops him just before the deed is done and blesses him because he was willing to obey.
According to the arrest report, WPTV said, the suicide note says, "Lea's sermon really, really touched me yesterday, but God never told me to stop!"
The note also tried to blame the children's mother, Jacquelyn Jamason. Lucas had recently separated with her after a two-decade relationship, WPTV reported.
In a video of the sermon, Brown calls the passage a "text of terror that has sent the faith of some plunging to the point of no return."
Yet, later in the sermon, Brown calls the story ultimately a message that God's destination for believers is "life and recovery and hope and wholeness."
In a statement on the church's website, Brown asks for prayers for Elliana's family and says: "Elliana is now the sweetest and smallest angel in the great cloud of witnesses that holds us always, and especially in times like this."
On Tuesday, Brown told WPTV of the child's mother: "She's doing how you would expect, shattered."
— Gil Aegerter