The two teens who apparently committed suicide moments after the fatal shooting of a central Florida cop had every intention of evading police and possibly ending their lives, evidence suggests.
Brandon Goode, 18, and Alexandria Hollinghurst, 17, left notes last week before they ran off together — prompting their families to alert police to find the missing teens, reported NBC affiliate WESH.
The letters, revealed Tuesday, allude to the troubled teens' romantic relationship. In one letter, Goode says he wants to steal a boat and sail to Panama together. He also tells his parents he's sorry for the "pain and misery I have brought."
Goode was previously arrested in 2012 after his mom said he threatened her with an ax.
British-born Hollinghurst presented a similar feeling of hopelessness in letters to her family, although they maintain that she wasn't suicidal.
"I love you to death, but I just couldn't do it anymore. Every day became harder and harder," she wrote to her father, according to WESH.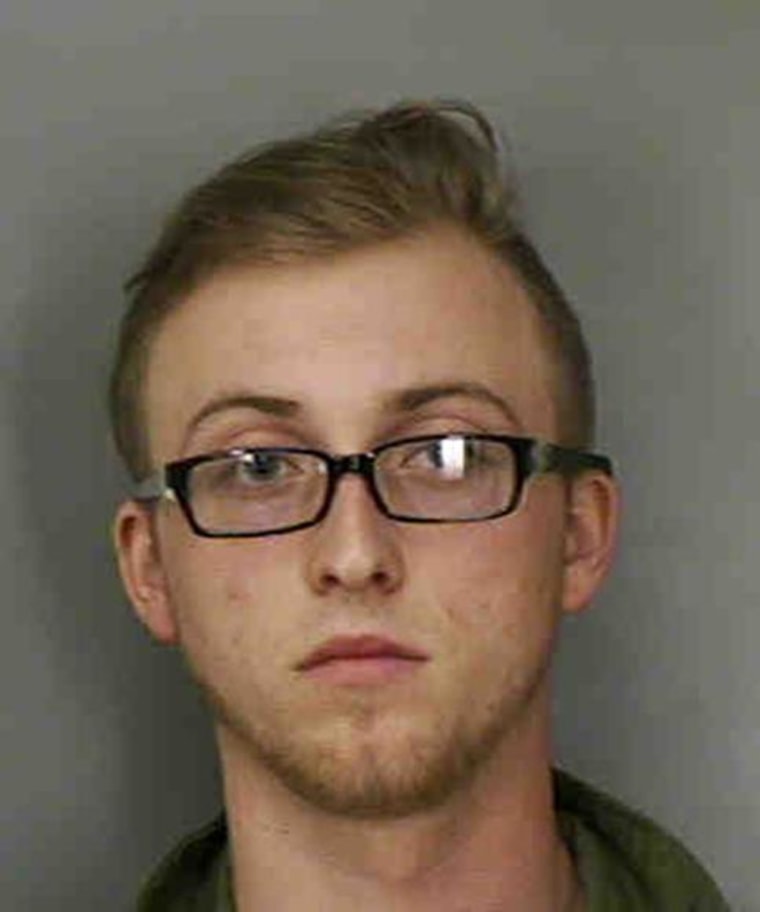 The contents of the notes were made public after investigators revealed that fallen officer Robert German, 31, was wearing a body camera at the time of the early Saturday shooting. But the officer didn't have it turned on, police said.
The hunt for the teens began at about 10 a.m. Friday, when police in Kissimmee say they tracked them down in an SUV parked at a Walgreens. They tried to talk to Goode and Hollinghurst, but the car sped off, almost hitting the officer and a family of pedestrians, WESH reported.
A warrant was issued for resisting an officer without violence and reckless driving.
The teens' car was abandoned at a Kissimmee bank, and somehow they traveled to Windemere, about 20 miles north.
Around 3:30 a.m. Saturday, German called for backup when he ran into Goode and Hollinghurst and made a "subject stop," authorities said.
When officers arrived, they found German lying on the road with a gunshot wound and heard gunfire in the distance. German later died at the hospital.
There is no indication that the five-year veteran's body camera had malfunctioned even though it was turned off, authorities said Tuesday.
The teens' bodies were reportedly found near the scene with gunshot wounds. A medical examiner's ruling is still pending.
Flowers and messages to "a fallen hero" were left at the quiet corner where German was killed. His burial is scheduled for Thursday in Sanford, Fla.
— Erik Ortiz