A fire containing sulfuric acid burning at an airport facility in northern Iowa has injured at least four people and forced the evacuation of a small town.
Residents of Northwood, Iowa, were asked to evacuate by Worth County Emergency Management, who called the fire at Northwood Municipal Airport a "dangerous situation."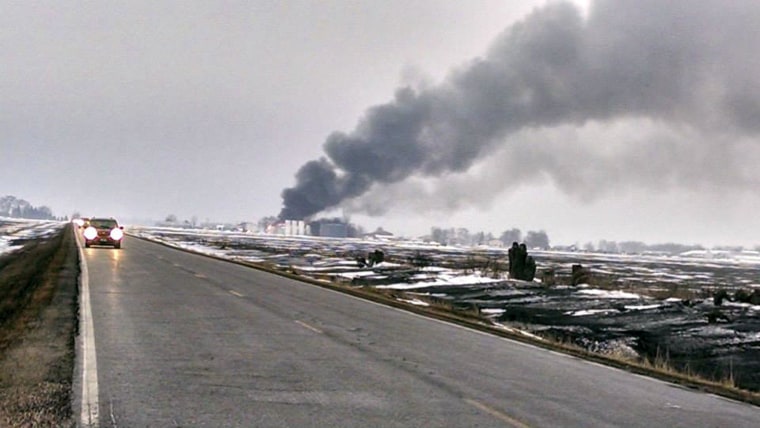 The fire was burning at a fertilizer plant on the airport grounds, The Quad-City Times reported.
Mercy Medical Center in Mason City, about 20 miles from the fire, received four patients Thursday morning, a hospital spokesperson said. The patients all walked in seeking treatment on their own; the extent of their injuries was not made public.
Those who live in Northwood — a city of just under 2,000 people — were told to evacuate to the Kensett Community Center, about seven miles from Northwood. Lori McNally, city clerk of Kensett, said there were more than 100 people at the community center, and many more were expected.