A massive natural gas explosion in Wisconsin left one firefighter dead and five others hospitalized, officials said.
Firefighters and police officers responded to a reported gas leak caused after a contractor struck a natural gas main, and an evacuation was underway when the blast happened Tuesday, said Sun Prairie police Lt. Kevin Konopacki. He added that lives were likely saved as a result of the evacuation.
In a press conference held Wednesday morning, Konopacki and Fire Chief Christopher Garrison confirmed that a more than 10-year veteran firefighter had died while responding to the explosion.
On Wednesday afternoon, Mahlon Mitchell, president of the Professional Fire Fighters of Wisconsin, identified the firefighter as Captain Cory Barr.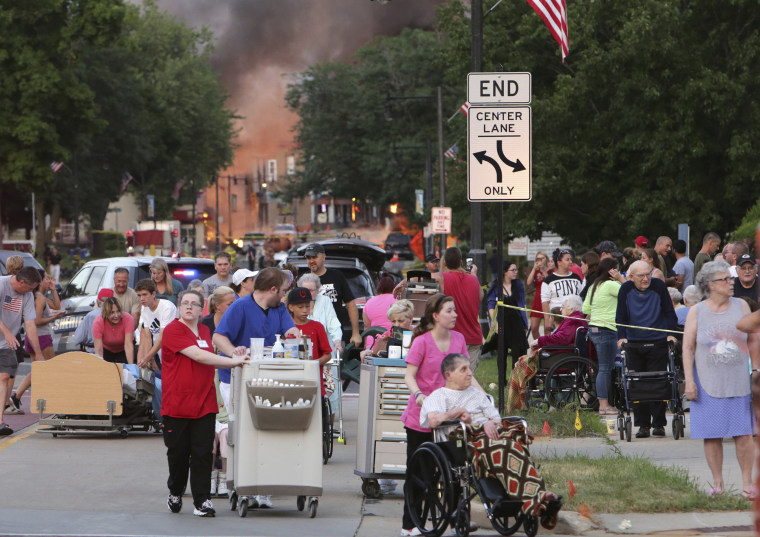 "On behalf of the Professional Fire Fighters of Wisconsin Executive Board, I want to offer our sincere condolences to the family and friends of Captain Cory Barr of the Sun Prairie Volunteer Fire Department ... We would also like to offer our prayers and support to our sisters and brothers of the Sun Prairie Volunteer Fire Department and the crew of Sun Prairie EMS who attended to Captain Barr at the scene and transported him to the hospital," Mahlon said.
After a search of the building where the explosion took place, no one was found inside. Officials said a few businesses suffered "significant damage" and that one civilian had been transported to the hospital but had been released.
In total, six firefighters were taken to the hospital, including the firefighter that died and another who was seriously injured, but expected to recover.
The powerful blast around 7:15 p.m. sent a plume of smoke and flames into the air. Firefighters were still battling flames more than three hours after the explosion.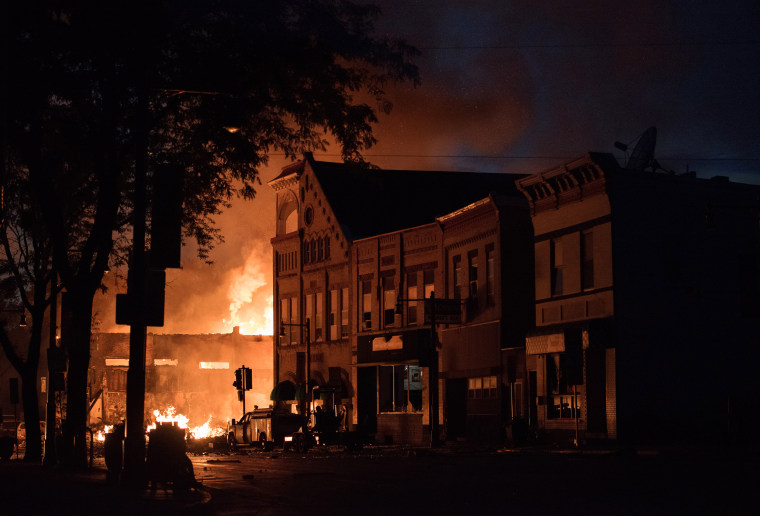 WE Energies spokeswoman Amy Jahns said workers for a contractor apparently punctured a 4-inch natural gas main, sending gas leaking into a building ahead of the explosion. All 12 gas lines in the area were shut off by about 9:30 p.m.
The blast about half a block from City Hall appeared to be centered on the Barr House, a pub. Authorities evacuated a half-mile radius and set up a shelter at Sun Prairie High School.
Steve Owen, 60, who owns Sun City Cyclery and Skates in downtown Sun Prairie, said he saw firefighters and police officers on the street and then the explosion happened. He said the building across from his shop "literally lifted up."
He said the force of the blast knocked him back in his chair and that he ran outside and saw a ball of fire.
"People were scrambling," said Owen, who lives above his shop.
Jill Thompson, 56, who lives about two blocks from where the blast occurred, said, "It shook the whole building. I thought someone had hit the building with their vehicle."