From bottles and wadded up napkins to food scraps — the U.S. Bank Stadium will be the site of more than 40 tons of waste by the time Americans know whether the Philadelphia Eagles or the New England Patriots triumphed in Super Bowl LII.
This year, the NFL, PepsiCo, Aramark and the U.S. Bank Stadium in Minneapolis are teaming up to sustainably and responsibly dispose of 90 percent of the stadium's trash with the new initiative, Rush2Recycle.
The project aspires to place new standards for sustainability on events that attract large crowds. The U.S. Bank Stadium alone seats 66,200 people.
The new zero-waste initiative will help fans dispose of their waste properly within the stadium and learn tips and resources for recycling at home. The waste will be hand sorted to compost organic material, while non-compostable, non-recyclable waste will be incinerated to heat local homes and businesses with the recovered energy.
Even the "in-service stadium ware" will become compostable material, the Rush2Recycle site states.
In a video on the site, spokesman Hines Ward, former wide receiver for the Pittsburgh Steelers, encourages attendees to "get in the game" by sorting their french fries in to compost bins and bottles into recycling bins, for instance.
Related: How Minneapolis is preparing for the Super Bowl
"The Minnesota Sports Facilities Authority is proud of the hard work and dedication put forth by all stadium partners to build a sustainable, zero-waste program for U.S. Bank Stadium," Michael Vekich, chair of the Minnesota Sports Facilities Authority, owner of U.S. Bank Stadium said in a statement by PepsiCo.
"This dedication echoes the State of Minnesota's commitment to reducing our carbon footprint and building an operation that is friendly to our environment."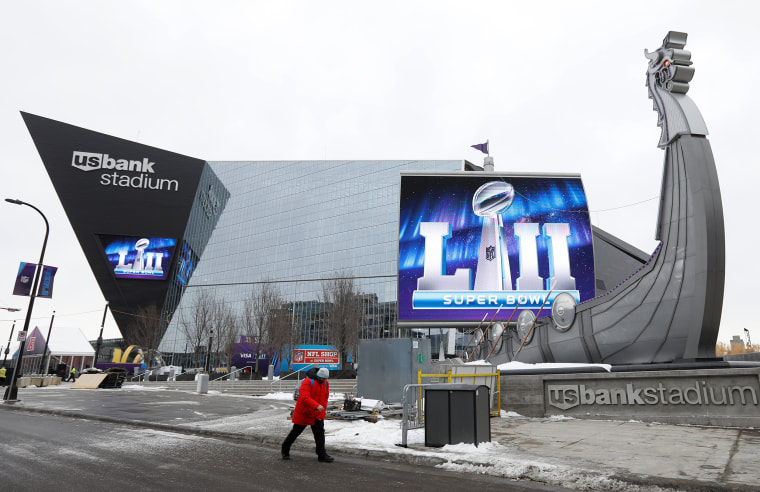 The initiative will rely on stadium employees, maintenance workers, fans and new tri-bin waste disposal units to make it a success.
Eight million tons of improperly disposed plastic ends up in a landfill or polluting American waterways. This project, like those through the NFL Environmental Program, are part of the effort in reducing numbers of waste, particularly in sporting events.