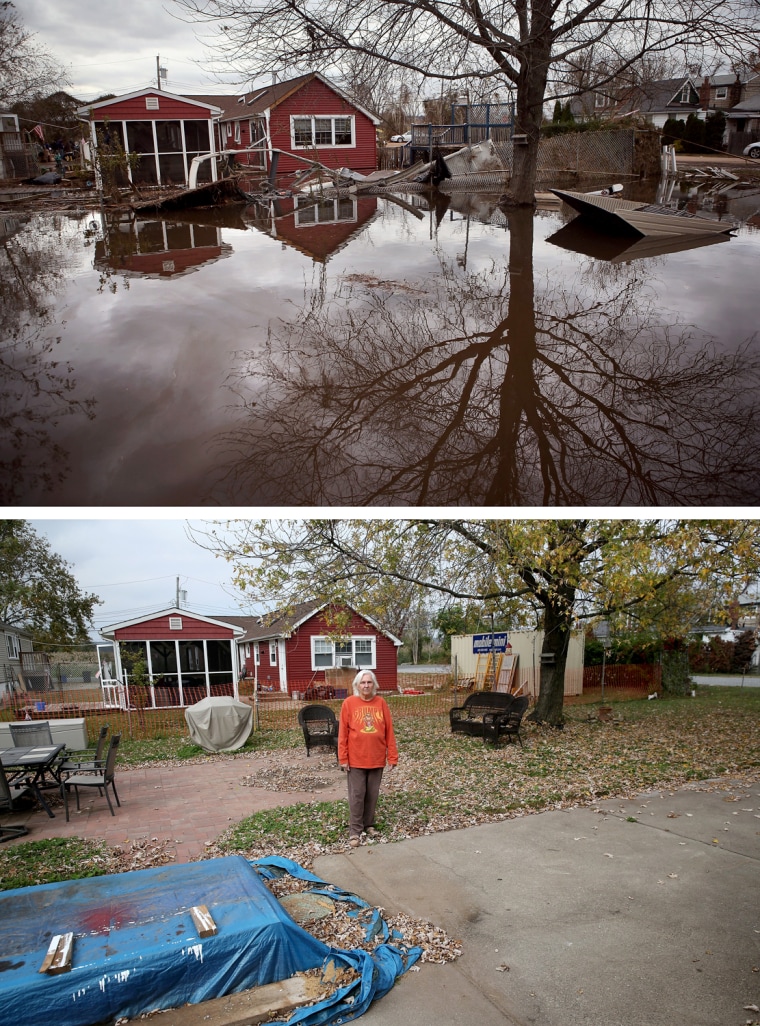 The people and communities that suffered when Superstorm Sandy collided with the eastern seaboard almost a year ago will be remembered in public events marking the anniversary of the storm's landfall.
The post-tropical cyclone, which made landfall in New Jersey with hurricane-force winds on Oct. 29, 2012, killed 117 people in the U.S. and was categorized as one of the most destructive storms in the country's history.
Here are some of the events marking the anniversary:
On Tuesday, New Jersey Gov. Chris Christie will visit a number of counties throughout the state to meet with first responders, volunteers and residents to recognize them for their strength and resiliency, according to a statement.
In observance of the one-year anniversary, NBC News will dedicate special coverage to the continuing relief efforts and personal stories of those affected by Superstorm Sandy.