Nevada's decades-long monopoly on legal sports betting could be broken by the U.S. Supreme Court, depending on the outcome of a case to be argued Monday.
New Jersey Gov. Chris Christie is asking the justices to strike down a federal law that prevents the state from allowing gambling on sports. He's backed by 18 other states.
Some see it as an important test of states' rights, while others are simply eager to reap the tax revenue that would come from legal sports wagering.
Related: Supreme Court prepared to narrow police ability to track cellphone users
They are challenging a 1992 law, the Professional and Amateur Sports Protection Act, which prevents states from allowing any sports gambling schemes. It's unusual because it does not ban sports gambling nationwide as a matter of federal law. Instead the act says states cannot permit it.
Professional sports leagues and amateur associations say the law prevents the corrupting influence of organized crime in athletics — they're urging the court to uphold it.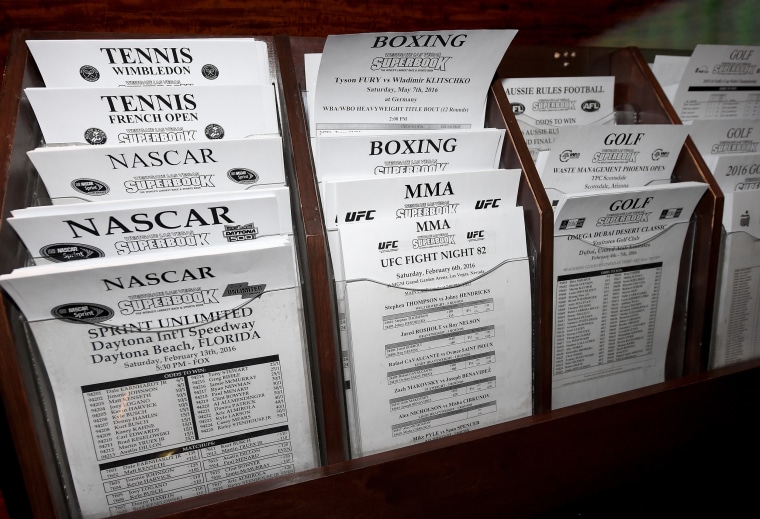 Christie argues that the law violates the 10th Amendment, which the Supreme Court has said prohibits federal laws that would compel states to carry out federal dictates. The gambling law, Christie says, commandeers the states by forcing them to prohibit sports wagering.
And if the law was intended to stop the growth of sports betting, Christie says, it has failed spectacularly, because illegal sports wagering has exploded. He cites estimates of nearly $149 billion gambled on sporting events every year.
But the NCAA and the major professional sports leagues argue the law is not unconstitutional, because it doesn't compel states to do anything. Under the act, states "must simply refrain from operating sports-gambling schemes or from authorizing third parties to do so," they note.
"Congress does not commandeer the states just because it limits their policy options," their legal brief reads.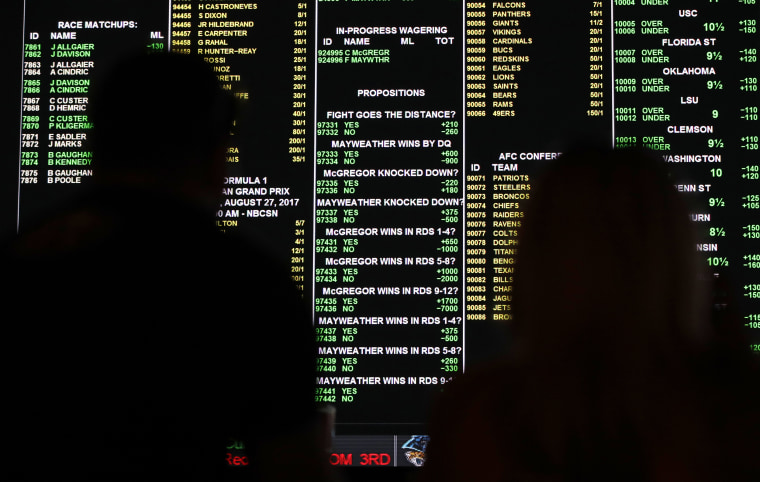 New Jersey wants to allow only certain types of sports betting, at casinos and racetracks, by bettors who are at least 21. Other states would be sure to follow if New Jersey prevails in court.
The justices will decide the case by late June.
Jeff Ifrah, a Washington lawyer who's an expert in gambling laws, says roughly a dozen states are preparing legislation that would authorize sports betting if the federal law is struck down.
"I've never seen a legislature actually pass gambling legislation in advance of a court decision," he said. "So that's pretty remarkable."
Connecticut, Mississippi, and Pennsylvania have now passed their versions of the legislation, and that number could easily grow to 20 if New Jersey prevails, Ifrah said.
Shawn Fluharty, a West Virginia lawmaker who has sponsored sports gambling legislation, says he believes his state would be one of the first to offer sports betting if the Supreme Court permits it. The Democrat says sports gambling is "a way to raise new revenue without raising taxes."
New Jersey resident Vito Paolantonio, who was at Monmouth Park Racetrack's bar last week, said he'd wager on sports if he could in the state.
"I'm a 52-year-old male who loves sports," he said. "If we were here and I was watching a game, I would absolutely throw in a few dollars to make it more interesting. I think as a middle-class American, a lot of others would do the same."