The U.S. Supreme Court declined Monday to hear the appeal of a Houston man who was paralyzed when a policeman shot him in the back during a traffic stop.
Lower federal courts ruled for the officer without a trial, even though the policeman and the victim had different accounts of what happened.
Related: AG Sessions Says DOJ to 'Pull Back' on Police Department Civil Rights Suits
Justices Sonia Sotomayor and Ruth Bader Ginsburg, in a strongly worded dissent Monday, said the Supreme Court should have taken the case.
"We have not hesitated," they said, when the courts reversed rulings that denied police officers immunity from lawsuits. "But we rarely intervene where courts wrongly afford officers the benefit of qualified immunity in these same cases."
Failing to let victims sue "imposes no less harm on society as a whole" than allowing lawsuits against police officers to go forward.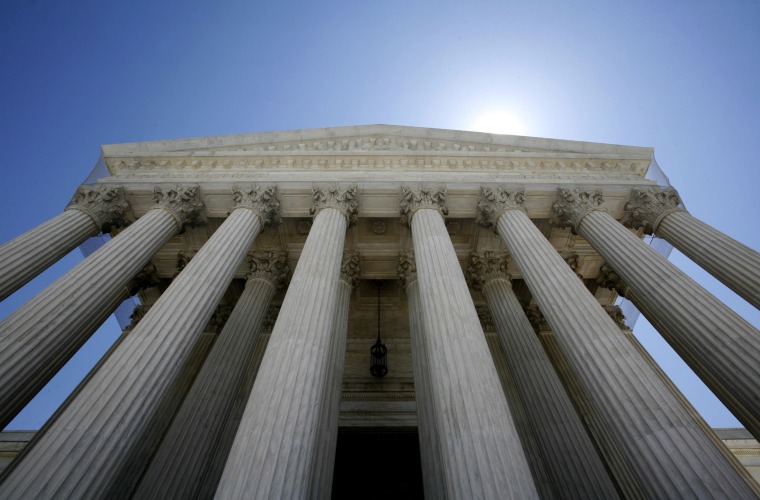 A Houston police officer turned on his lights and sirens when he saw Ricardo Salazar-Limon, a 28-year-old paint contractor, weaving between lanes on a freeway late one October night in 2010.
After checking the driver's license and insurance, the officer ordered Salazar-Limon out of his pickup truck for a sobriety test. A struggle ensued, and Salazar-Limon turned away and began walking back to his truck. The officer drew a weapon and told him to stop.
The victim says he was shot almost immediately. The officer says Salazar-Limon appeared to be reaching for his waistband, as if to draw a weapon.
Related: Most States Spotty on Reporting Police Use of Force Data
Salazar-Limon suffered a spinal court injury, paralyzing his lower body. He sued the city, but the lower courts granted summary judgment to the officer — meaning a ruling in the city's favor with no jury trial.
In the dissent, Justice Sotomayor, writing for herself and Justice Ginsburg, said summary judgment is appropriate only when there is no genuine dispute about what happened.
"The courts below failed to heed that mandate," she wrote.
Justices Clarence Thomas and Samuel Alito defended the Supreme Court's action Monday.
"This is undeniably a tragic case," they said. But the court's job is to determine whether the lower courts followed the rules.