Justice Clarence Thomas broke his ten-year span of asking no questions during Supreme Court oral arguments on Monday in a case about gun rights.
And he did it in a big way, asking ten questions of a Justice Department lawyer who was defending a federal law that bans anyone who has a misdemeanor domestic violence conviction from owning a gun.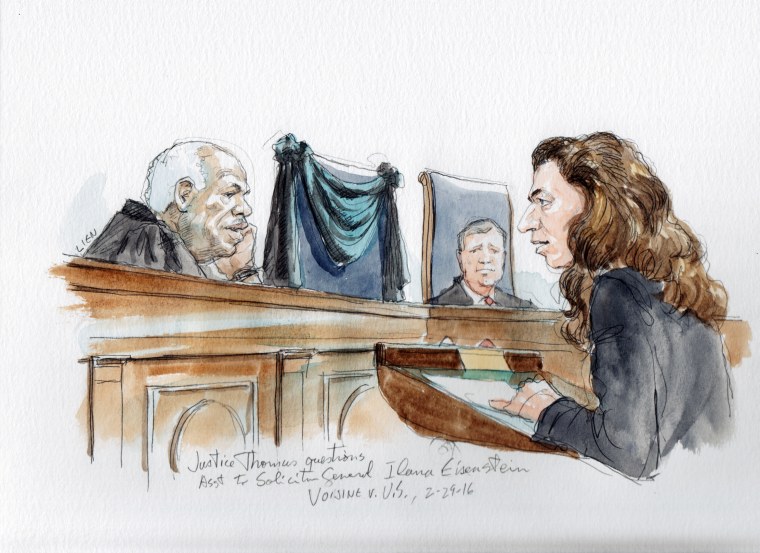 Under federal law, anyone convicted of a felony is disqualified from gun ownership. The ban also applies to anyone convicted of a misdemeanor crime of domestic violence.
The government lawyer, Ilana Eisenstein, was about to sit down during the end of the hour-long courtroom argument, when Justice Thomas asked, "Can you give me another area where a misdemeanor violation suspends a constitutional right?"
When she hesitated, he asked, "Can you think of another constitutional right that can be suspended based upon a misdemeanor violation of a state law?"
Back and forth they went, as Thomas asked ten questions in all.
Questions from the bench asked by Justice Thomas are so rare that Associated Press reporter Sam Hananel, who was in the courtroom, said hearing Thomas's voice produced "audible gasps" from people watching the argument session.
The case before the court involved a challenge to the scope of the domestic violence ban. Two men say their convictions for hitting their partners should not count under the federal law barring gun ownership.