WASHINGTON — The billions spent on legal sports betting in Las Vegas stays in Las Vegas. But the U.S. Supreme Court seemed prepared Monday to bust Nevada's monopoly.
Gov. Chris Christie of New Jersey challenged a federal law that requires states to ban wagering on sporting events, though Nevada was grandfathered in when the law was passed in 1992.
The Professional and Amateur Sports Protection Act is unusual because it does not ban sports gambling nationwide as a matter of federal law. Instead the act says the states cannot permit it.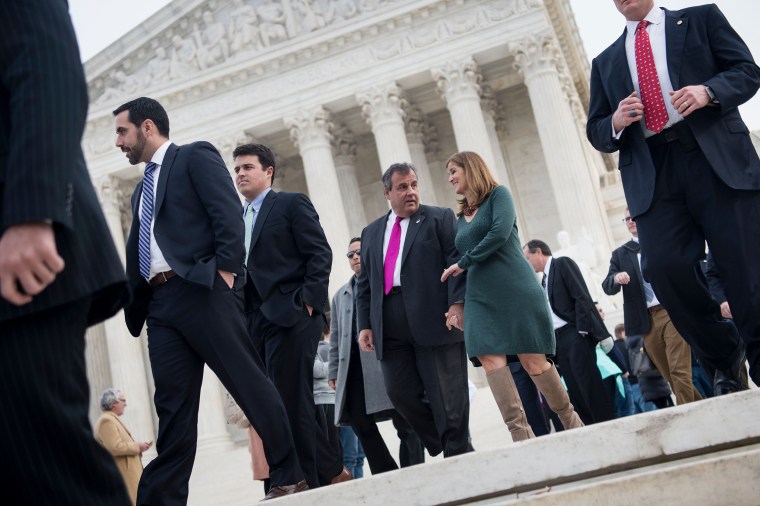 Ted Olson, a Washington lawyer representing New Jersey, told the court Monday that the law violates the Constitution's protection of state's rights. "Congress can regulate interstate commerce, but it can't make the states do the work of Congress," he said.
As Christie, a Republican, watched from the courtroom's front row, a majority of the justices seemed to agree.
Related: Supreme Court to decide if more states can legalize sports betting
"This blurs political accountability," Justice Anthony Kennedy said. "The citizen doesn't know, is this coming from the federal government? Is this coming from the state government? That's precisely what federalism is designed to prevent."
And Justice Stephen Breyer said Congress has not set any clear federal policy on sports betting, other than telling the states what to do.
Another New Jersey politician, former pro-basketball player turned U.S. Senator Bill Bradley, pushed for the ban 25 years ago. He said it was needed to keep organized crime out of athletics.
But Christie said after Monday's argument session that concern, with rampant illegal betting on everything from the Super Bowl to March Madness, is laughable.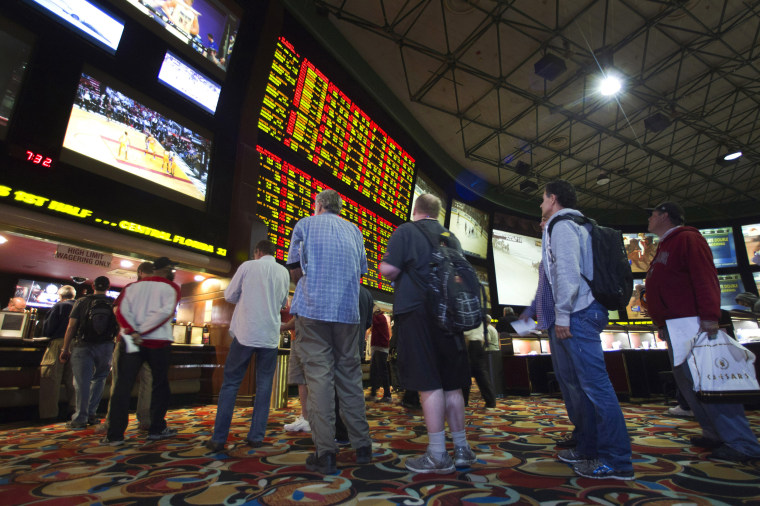 "I know that we don't know much about organized crime, coming from New Jersey," he said. "But we know a little bit. And the fact is that organized crime is involved in profiting from this every day."
Christie and other opponents of the law estimate that Americans spend nearly $150 billion a year on illegal sports wagering.
New Jersey wants to allow sports gambling at its casinos and race tracks, and to collect the taxes from it. At least 10 other states say they're ready to allow sports betting if New Jersey wins.
The NCAA and the major professional sports leagues contend that the law is constitutional, arguing it doesn't compel states to do anything. Under the act, states must simply refrain from operating sports-gambling schemes themselves or authorizing casinos to do so, they say.
"Congress does not commandeer the states just because it limits their policy options," said Paul Clement, representing the sports leagues.
Les Bernal, an opponent of state-sanctioned sports betting, said it would distort the way children watch sports. "In countries that have legalized sports gambling, like Australia and the United Kingdom, kids associate gambling with sports," he said.
The justices will decide the case by late June. Christie said once a decision comes, his state is prepared to begin allowing sports betting within two weeks.