The U.S. Supreme Court Monday dashed the Obama administration's hopes that the justices would take another look at President Obama's immigration policy while he's still in office.
A one-line order denied a request to rehear the case once a ninth justice is confirmed to take the place of Antonin Scalia, who died in February.
Unable to reach a decision in June, the justices tied 4-4, leaving a lower court order intact that blocked the immigration plan from going into effect.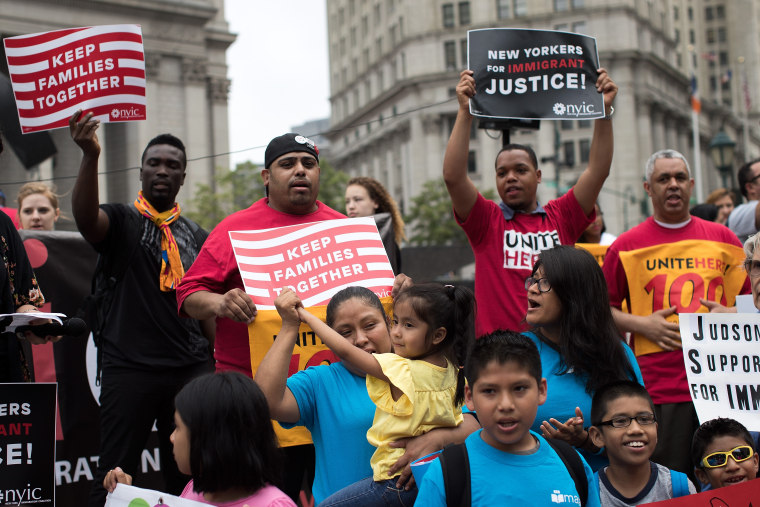 It would shield more than four million people from deportation. Texas and 25 other states sued after it was announced in 2014, claiming the president had no power to order the changes. But the court's tie prevented a decision on the merits of that claim.
Related: Supreme Court Begins New Term Marked by Uncertainty
In seeking rehearing — a chance to argue the same case over again — the Justice Department said the move would be consistent with historical practice and would reflect "the need for prompt and definitive resolution of this important case."
For now, the lawsuit filed by the states remains before a federal judge in Texas. Progress on the case was on hold while the request for rehearing was pending before the Supreme Court.
Also Monday, the justices declined to let the Washington Redskins make an end run around a federal appeals court in their trademark battle. The team's owner is challenging a court ruling that upheld the action of a federal agency which took away trademark protection for the team name.
Related: Supreme Court Tie Dooms Obama Immigration Policy
The U.S. Patent and Trademark Office concluded that the name is disparaging to Native Americans. A federal appeals court is scheduled to hear oral argument in the case in December, but the Redskins were hoping they could bring their case directly to the justices.
The team may still get an answer from the Supreme Court, because it has agreed to hear another case that raises a similar issue. Asian-American musicians from Portland are challenging a decision from the same federal agency, which denied them a trademark for their dance-rock band, The Slants.
A federal law bars granting trademarks for terms considered offensive, but a lower court found that provision unconstitutional. If the Supreme Court upholds the ruling, it would essentially decide the legal issue in the Redskins case.