The U.S. Supreme Court declined Monday to hear a challenge from a death row inmate who argued that because the state botched its first attempt to execute him, trying again would be unconstitutional.
The court turned the case down in a brief one-line order. Justices Stephen Breyer and Elena Kagan said they would have granted the appeal to decide the issue.
Ohio prison team members struggled for well over an hour to prepare 60-year-old Romell Broom for lethal injection. They inserted needles at least 18 times into his arms, wrist, hands, and ankles, but they could not find a vein that would hold. Some of the attempts caused him to scream out in pain.
His lawyers urged the justices to rule that another attempt would amount to unconstitutional double jeopardy.
Related: Alabama Inmate Coughs, Heaves During Execution, Putting Spotlight on Sedative
"To force a man to prepare for his death — not once but twice — and the second time with the full knowledge of the error of the first, is an elevation of punishment repugnant to our Constitution," they said.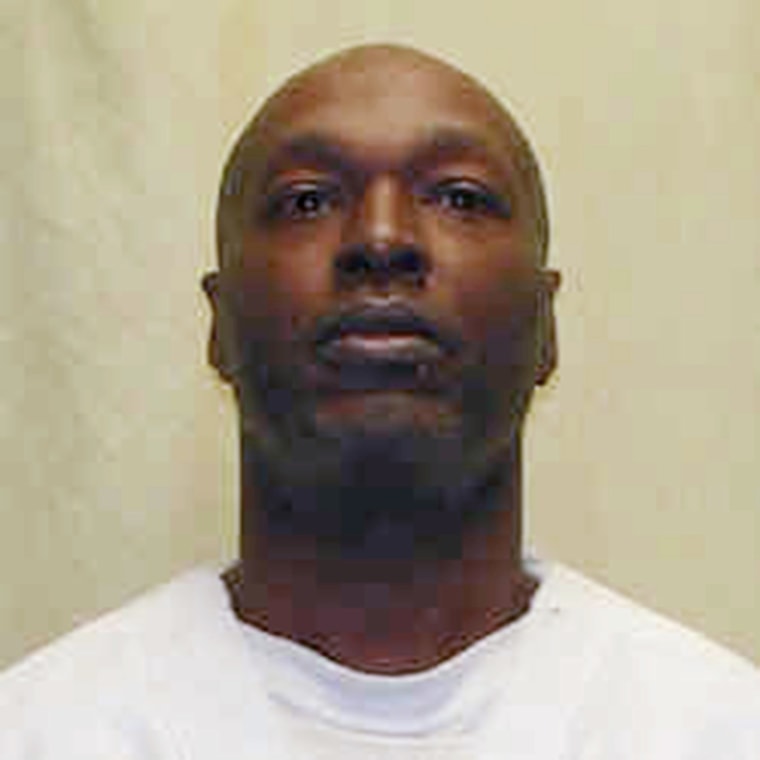 While double jeopardy is usually thought of as putting a person on trial a second time for the same offense, it also applies to multiple punishments for the same crime.
Ohio's supreme court rejected Broom's appeal, ruling that he was never actually in jeopardy of execution the first time because the attempts to insert needles in his veins were carried out in a holding cell, not the death chamber, and because the lethal chemicals had not yet begun to flow.
Related: Is Lethal Injection Painful?
Not so, Broom's lawyers said. "Broom had no hope of leaving the death house alive." Because he was well beyond the point of expecting that he would be executed "and was made to endure intense pain and suffering, a second attempt is barred by double jeopardy."
Broom was sentenced to death for raping and murdering Tryna Middleton, a 14-year-old girl who was abducted at knifepoint while walking home from a football game with friends. He was 28.
Related: How Does the Supreme Court Pick Cases?
After years of appeals, he was moved in 2009 to the Southern Ohio Correctional Facility in Lucasville, where the execution was botched, beginning a new round of appeals. Prosecutors have said Broom caused the condition that made it difficult to find a suitable vein, because he took a box full of antihistamines the day before.
Tryna's mother, Bessye Middleton, applauded the high court's ruling on Monday and pointed to testimony by a prison guard that Broom purposely dehydrated himself before the 2009 execution to make it difficult to find a vein for the lethal injection.
"This has been going on 32 years," Middleton said with a sigh.
She said she attended the aborted execution and would attend the next one.
"It's not going to bring her back, but I will be there to support my baby."
Middleton said she has no doubt that Broom in the man who killed her youngest child.
"I think about it every day — what he did," she said. "He has his life. He don't want to die. But he took someone else's life."
Related: Court OKs Ohio Do-Over of Failed Lethal Injection of Romell Broom
Broom has denied killing Middleton, writing in a June 2015 letter to NBC News, "I have always claimed my innocence in this case and have been requesting a DNA test for years. Many other cases have shown that forensic tests in the 80s and 90s were not reliable."
Broom's attorney, Adele Shank on Monday expressed disappointment over the Supreme Court's rejection of the challenge.
"It was a unique opportunity and it's disappointing it was not taken at this point," Shank said. "There are further steps to be taken for Mr. Broom but what they are we cannot comment on."