WASHINGTON — The U.S. Supreme Court said Tuesday it will take up a challenge to Ohio's system for purging its voter registration lists of residents who don't respond to notices after they fail to vote.
How the court decides the case will undoubtedly guide other states that seek to maintain accurate voter registration lists without dropping people from the rolls who are still eligible to vote.
The case involves conflicting demands of federal laws, which require states to maintain accurate voter registration lists but also to reduce barriers to the election process.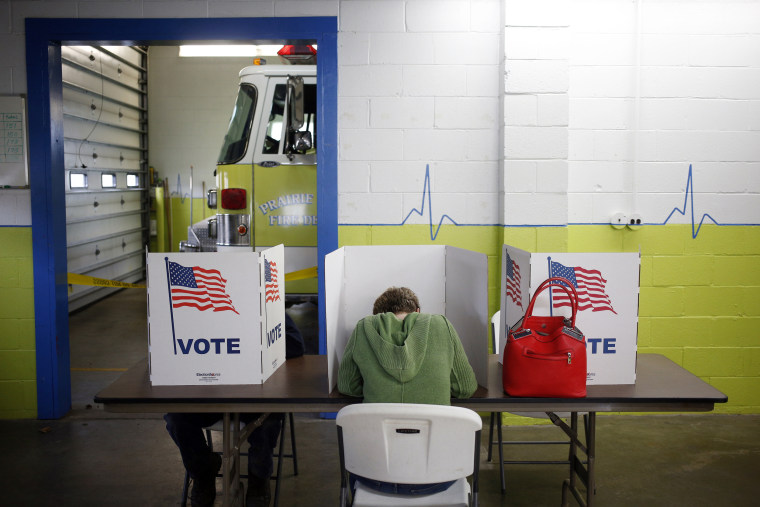 As many states do, Ohio uses change-of-address data from the U.S. Postal Service and compares it with the state registration list to identify voters who have moved but not updated their addresses. Local election boards mail confirmation notices, and if a voter does not respond or vote during the following four years, the registration is canceled.
Related: Do Voter Purges Discriminate Against the Poor and Minorities?
The lawsuit involves a second method the state uses to identify voters who move but don't notify the postal service, seeking to identify those whose lack of voter activity indicates they've moved. Under this system, notices are sent to those who fail to cast a ballot during a two-year period.
Those who do not respond and don't vote over the next four years (including in two more federal elections) are dropped from the list of registered voters. If they want to vote, they need to re-register.
A federal appeals court said that supplemental system violated federal law, because it requires notices to be sent simply because of a failure to vote.
The challengers say just as a voter has the constitutional right to vote, each one also has the right not to cast a vote. They say the mere exercise of that right should not be the basis for removal from the voter rolls. They point to a federal law that prohibits any voter-list maintenance program for federal elections that results "in the removal of the name of any person from the official list of voters ... by reason of the person's failure to vote."
A federal appeals court ruled that the state's system violates federal law. But in asking the Supreme Court to take the case, Ohio says that ruling "makes it harder for States to conduct what all can agree is a critical activity — removing ineligible voters from registration lists — by eliminating one method for doing so."
Civil rights groups say the state's practice discourages minority turnout.
"Ohio's purge of eligible voters has served as a powerful mechanism of voter suppression. Ohio has purged hundreds of thousands of people from the voter rolls simply because they have exercised their right not to vote in a few elections," said Freda Levenson, Legal Director of the ACLU of Ohio.
The court will hear the case during the next term which begins in the fall. Ohio says 20 other states use a system similar to the challenged one, but civil rights groups say most of them are sufficiently different.