Oklahoma and other states can continue to execute death-row prisoners with a three-drug combination that includes a chemical used in several prolonged or botched lethal injections, a divided U.S. Supreme Court ruled Monday.
Lawyers for death row inmates in Oklahoma had argued that the state's current combination of three chemicals for lethal injections amounts to cruel and unusual punishment. They argued the first drug, midazolam, does not reliably induce a deep unconsciousness, leaving a prisoner susceptible to searing pain caused by the two follow-on injections.
In a 5-4 decision, Justice Samuel Alito wrote that the prisoners who brought the case failed to identify an alternative method of execution that had a lower risk of pain.
Read the Supreme Court decision here
The majority also found a lower court did not make a mistake when it ruled that the prisoners "failed to establish that Oklahoma's use of a massive dose of midazolam in its execution protocol entails a substantial risk of severe pain."
In a blistering dissent, Justice Sonia Sotomayor said the decision effectively means it "would not matter whether the state intended to use midazolam, or instead to have petitioners drawn and quartered, slowly tortured to death, or actually burned at the stake."
Two of the liberal justices, Stephen Breyer and Ruth Bader Ginsburg, said the court should take a broader look at capital punishment — drawing a strongly worded rebuke from Justice Antonin Scalia, who declared the reasoning "gobbledy-gook."
Related: Death Penalty Case Inflames Justices' Passions
Oklahoma used the drug combination a year ago to execute Clayton Lockett, who regained consciousness and moaned. The state concluded that the intravenous tube carrying the drugs was inserted in his leg improperly.
Six months ago the state used the same combination on another condemned man, Charles Warner, whose last words were recalled by witnesses as "my body is on fire."
Like other death penalty states, Oklahoma formerly used a three-chemical protocol that withstood a U.S. Supreme Court challenge in 2008. But, since then, supplies of the first drug, the barbiturate sodium thiopental, have dried up as manufacturers refused to make it available for capital punishment.
Defense lawyers cited studies showing that while the drug chosen by Oklahoma as a substitute, midazolam, can cause unconsciousness, it does not produce a sufficiently deep coma-like state. Pain caused by the second drug, which is intended to immobilize, can force the prisoner to be "jolted into consciousness."
Oklahoma cites its own scientific studies to argue that a sufficient doze of midazolam produces a deep enough unconsciousness to render a person unable to feel "even extremely painful stimuli." And the state said defense lawyers failed to offer an alternative method of execution would substantially reduce any risk of severe pain.
The lead plaintiff in the case was Richard Glossip, who was convicted in 1998 of ordering a handyman at the hotel where he worked to kill the owner, Barry Van Treese.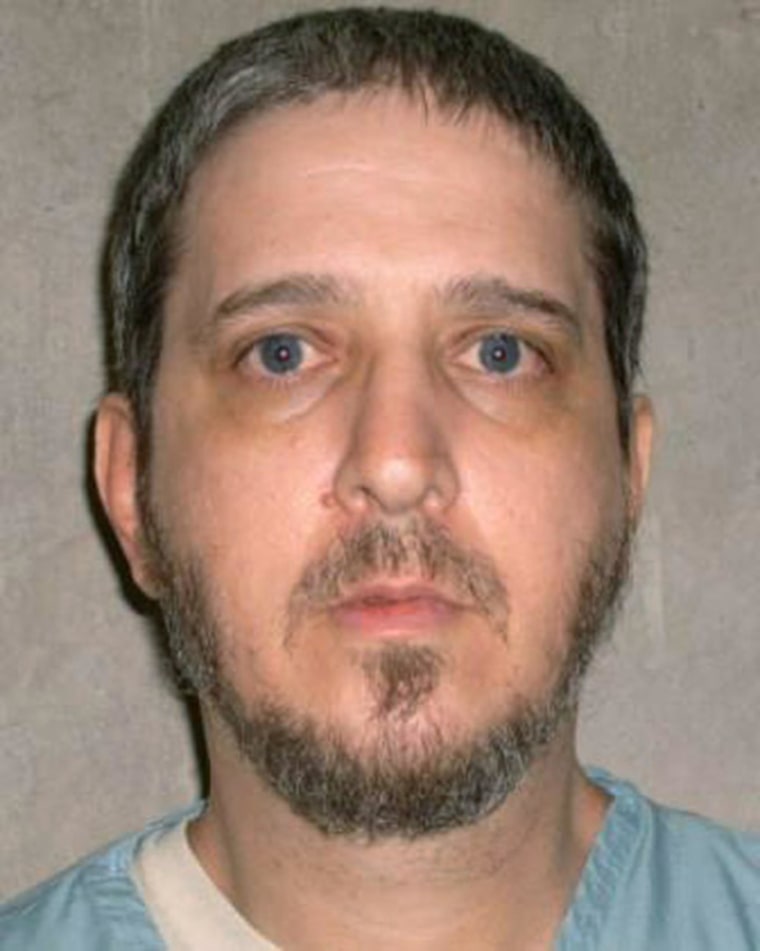 The victim's son, Daniel Van Treese, told NBC News he was pleased with the high court's ruling and hoped it would put an end to the family's long wait for Glossip's execution.
"As far as I see, it's humane as possible in comparison to what's been done to the victims," he said of Oklahoma's protocol.
"We can wait for justice to be served, but the sooner the better, obviously."