Former "Survivor" producer Bruce Beresford-Redman was convicted in Mexico over the death of his wife but will appeal the decision, his family said Thursday.
The 43-year-old was sentenced to 12 years in prison over the death of Monica Burgos during a family vacation at a Cancun resort in 2010.
Her family said the news represented justice. "Finally, she can rest in peace," Burgos' sister, Carla, told NBC Los Angeles.
However, it remained unclear Thursday night exactly what charges Beresford-Redman was convicted of and his family promised to launch an appeal, saying they were "appalled and disgusted" by the ruling.
A court-appointed crime scene expert testified that he couldn't find any forensic evidence linking Beresford-Redman to Burgos' death.
More on this story from NBC Los Angeles
Beresford-Redman — who also co-created the MTV series "Pimp My Ride" — reported his wife missing in April 2010 as they and their two young children were on vacation in Cancun. Two days later, Burgos' body was found inside a sewer cistern; an autopsy indicated that she had been strangled.
Mexican police said hotel guests reported hearing screams from the hotel room, and investigators said they discovered blood in the room. Police said their investigation revealed that Beresford-Redman had recently had an extramarital affair.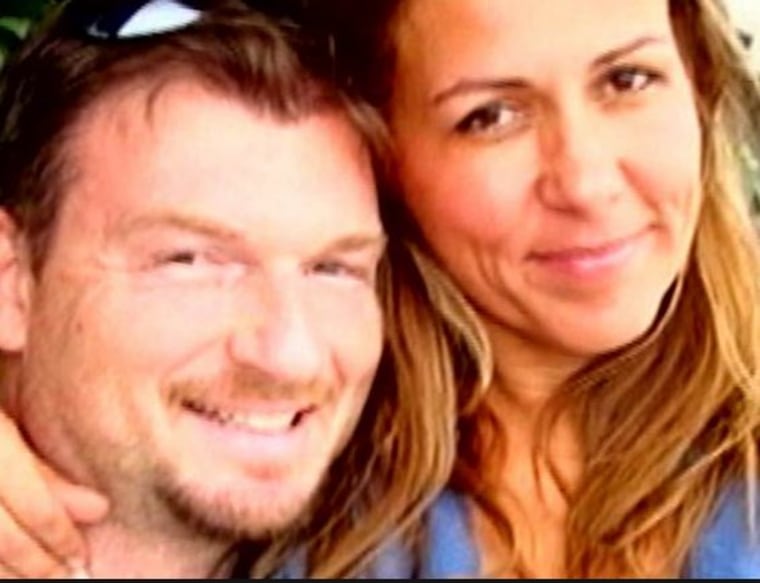 The U.S. extradited Beresford-Redman to Mexico in 2012. His parents said Thursday night that their son is innocent and that the conviction "should lead to a reconsideration of the extradition treaty between the United States and Mexico as it is clear that Mexico cannot meet even minimal standards of justice."
"We are appalled and disgusted with this gross miscarriage of justice," David and Juanita Beresford-Redman said in a statement. "Over an exhausting three-and-a-half year period this trial has done nothing but prove Bruce's innocence beyond any doubt. Whatever lies behind this ruling it is based on neither facts nor evidence. This is a disservice to Monica's memory; this is not the justice she and Bruce still deserve and that we continue to demand. At some point, even in Mexico, Bruce's innocence will lead to his freedom."
But Alison Triessl, an attorney for Burgos' family, said in a statement that the verdict represented justice.
"It has been nearly 5 years since they lost their beloved sister," Triessl said. "Not a day goes by that they don't miss her terribly and nothing will bring her back but they can finally say that she has received the justice she deserved."
NBC News' Katie Distler contributed to this report.